Former President Donald Trump could make the much speculated public announcement to run for office again sooner than anticipated. Sources close to the President say preparations are already underway to make the official announcement as early as the following Monday after the November 8 midterm elections.
For someone who has remained evasive whenever questioned on whether or not he will run again, President Trump is now set to formally declare his bid for the White House anytime following the midterms from the Monday after elections to November 24, it is reported.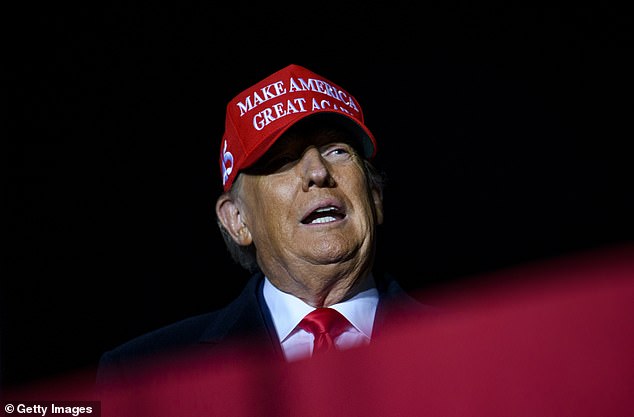 As if on cue, Trump dropped a hint to the effect during a speech at a 'Save America Rally' in Sioux City, Iowa, on Thursday night when he said the following:
"In order to make our country successful and safe and glorious, I will very, very, very probably do it again," to much cheer from the MAGA crowd. The statement was the closest he ever came to admitting that he will run again in 2024.
While the unsubtly hint at a third attempt for the presidency was welcomed news in the politically-attuned Conservative and MAGA circles, the same cannot be said for the liberal left and their media allies. There has been nothing but total hysteria on that front ever since.
In an ironic twist of fate, Trump's return and his anticipated official declaration to run again in 2024 has all the liberals in the right places freaking out.  They're already hyperventilating over the potential return of their most hated nemesis and with good reason.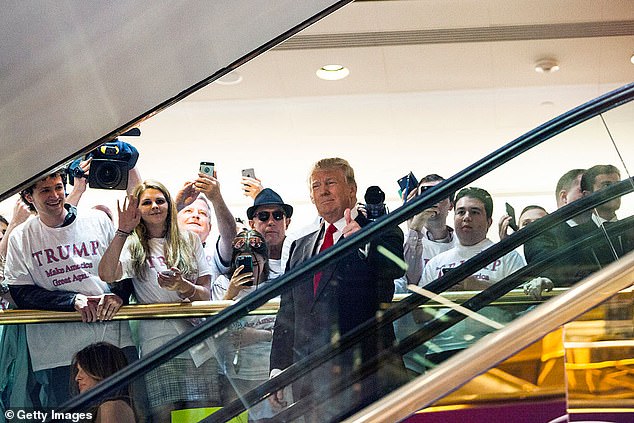 The left knows that this time around, Trump is coming back bigger, stronger and even more popular than when he first ran in 2015. Even worse, he is coming with a flame thrower that he will aim at everything they have done to him, his supporters and the country.
Now that it is about to happen, they are furious, angry and even throwing tantrums.
In a way, Democrats and their allies in Washington, DC have no one to blame for Trump's return but themselves. In their insatiable desire to destroy the man, they targeted him, his children, family, his allies and supporters through endless investigations and phoney trumped up charges. They even impeached him twice, all in a bid to oust him.
As if that wasn't enough.  They hounded and harassed Trump and his family relentlessly for the duration of his entire first term in office until he was out.  Even then, they did not stop when he became a civilian.  It was as if they were literary begging the man to return and run again if it meant it would to stop them.
In the end, despite all the power gained with the control of all levers of government after ousting Trump and chased his MAGA out of Washington DC, all they achieved is nothing other than a destruction of the country and a total annihilation of the vibrant US economy they inherited.
They gutted the energy industry which gave way to the skyrocketing fuel prices. The out-of-control spending itself contributed to a 40-year high historic inflation. The have presided over rising crime, high cost of living and they have obliterated the border leading to an influx of over 5 million aliens into the country unchecked, bringing with them the deadly fentanyl drugs.
The news of a potential Trump return to The White House has the right people triggered because after everything they had done in collusion with their leftists media allies, they had convinced themselves, somehow, that they had bought themselves enough security not to worry about any potential political threats emanating from that camp.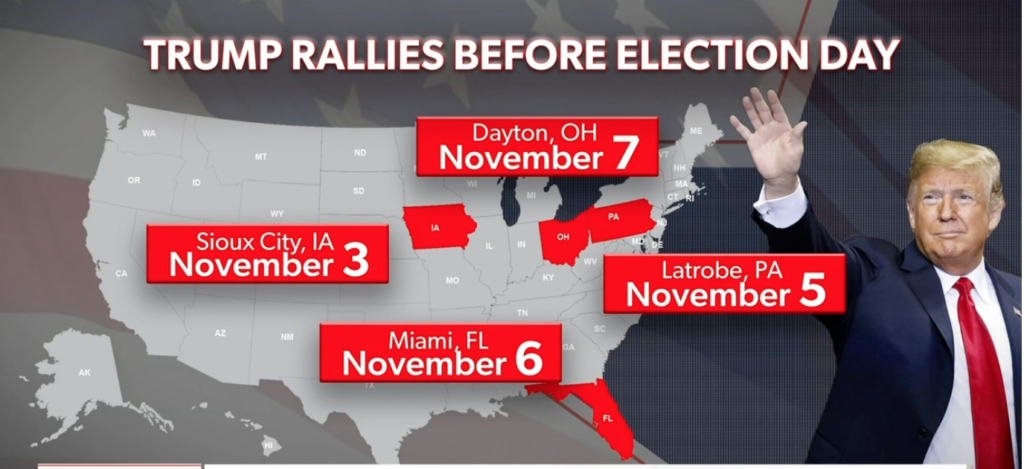 They thought they had effectively vilified the political right and managed to scare them to a point that they would not dare contemplate entertaining the thought of being political in any form. This news of a Trump return has shattered all of that.
While Trump hinted his potential run on Thursday night in Iowa during a re-election campaign rally for Sen. Chuck Grassley and Gov. Kim Reynolds, his schedule is already full with similar events for other candidates until the eve of the midterm elections.
He is scheduled to hold his 'Save America' rallies in 3 different key states.  On Saturday night, Trump will be in LaTrobe, Pennsylvania; in Miami, Florida, on Sunday evening and will cap off the midterm campaigns on Monday night in Dayton, Ohio. 
© Copyright 2022 Manyika Review. All Rights Reserved.