President Trump says the meeting with North Korean leader Kim Jong Un is now back onafter a meeting with the regime's top diplomat and the dictator's right hand man, General Kim Yong Chol on Friday at The White House.
The former spy master chief is the first North Korean top official to visit The White House in almost 2 decades.
History was made on Friday as the regime's top spy master travelled to Washington D.C. to The White House to hand-deliver a letter from Kim Jong Un at The White House, a little more than a week after President Trump cancelled the long-anticipated U.S-Korea Summit.
Emerging from The White House after an hour and a half behind closed doors, Trump announced to reporters and the global media that the meeting with Kim Jong Un scheduled for June 12 in Singapore is back on.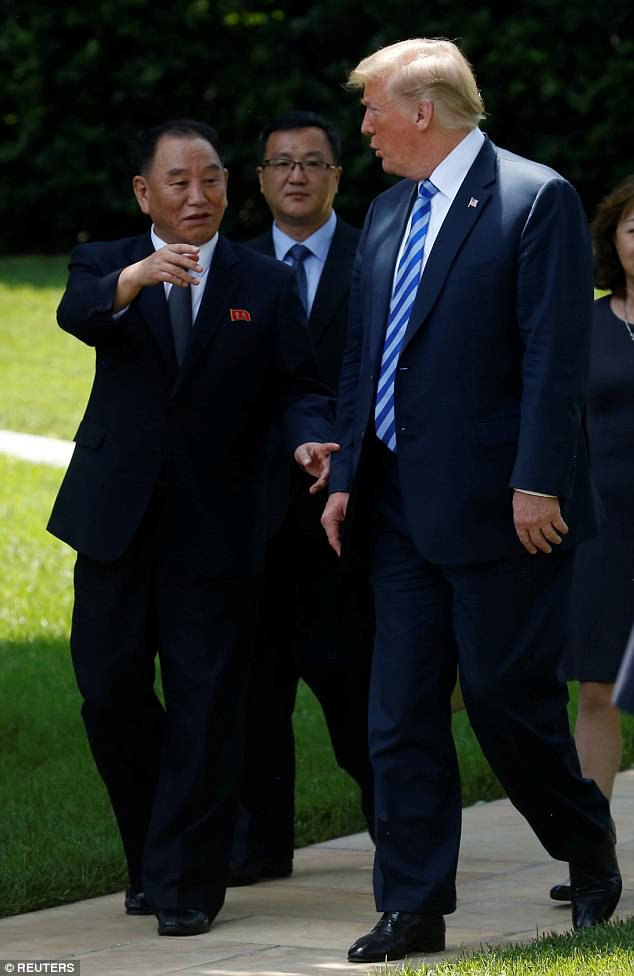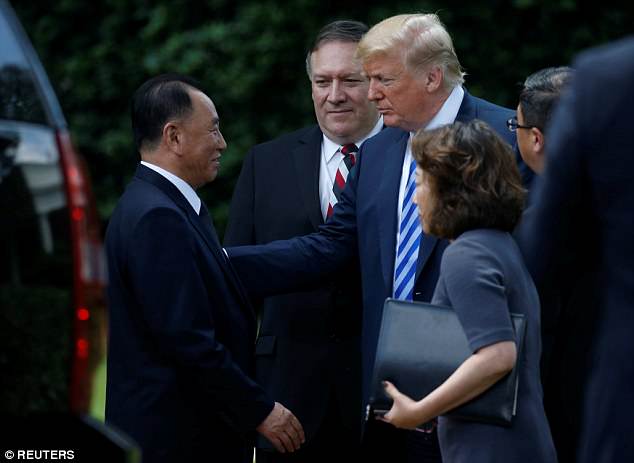 In a scene that would have been impossible to imagine let alone unthinkable a few months ago, President Trump personally walked the North Korean envoy back to a waiting black Chevrolet SUV.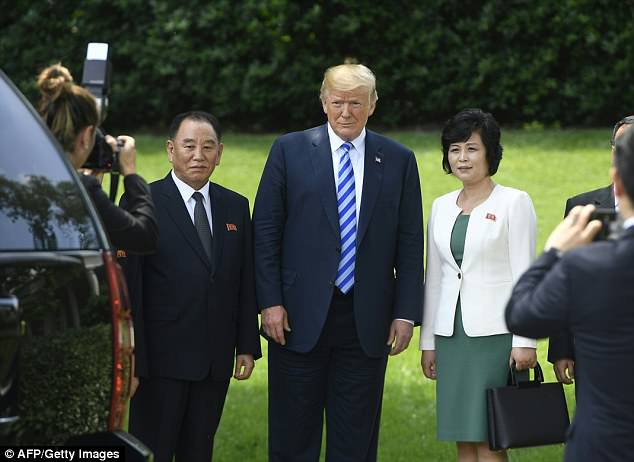 The two posed for photographs at The White House south lawn where they continued to chat through interpreters before finally waving goodbye.
"It went very well," Trump responded when asked about the meeting. "And now, we're going to deal."
The White House meeting had been arranged so that the top North Korean diplomat would hand-deliver a letter from Kim Jong Un to President Trump in a symbolic show of good intention.
President Trump had cancelled the first Summit a week ago via an Open Letter to Kim Jong Un citing "hostility" by regime officials towards the U.S.
Copyright © 2018 Manyika Review.  All Rights Reserved.