Former North Korean spy master and top envoy General Kim Yong Chol visited The White House on Friday to personally hand-deliver a letter from Kim Jong Un to President Trump in the Oval Office.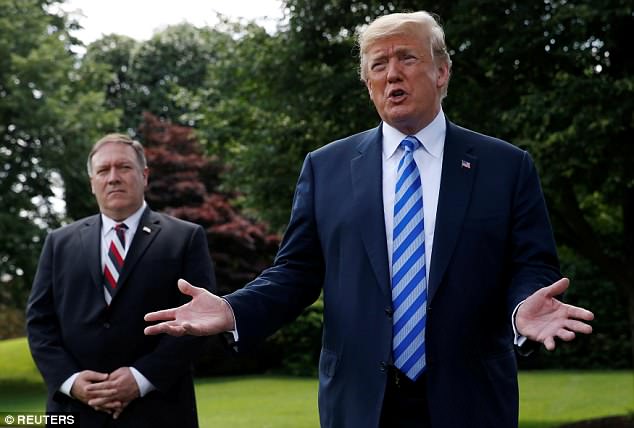 The Vice Chairman of the North Korea's ruling party was accompanied by a small delegation including an interpreter from the regime's Ministry of Foreign Affairs.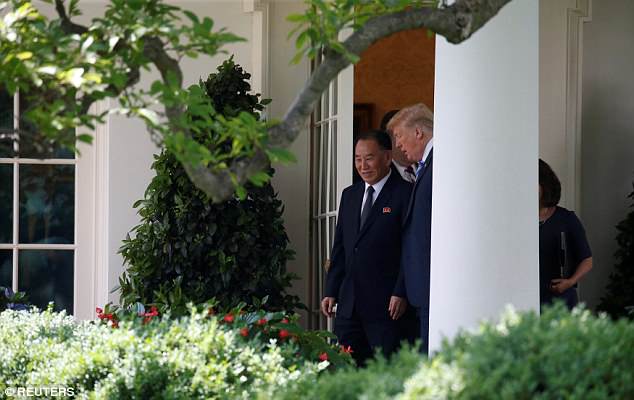 Emerging from The White House an hour-and-a-half later, President Trump announced to the media on the South Lawn that the June 12 Summit in Singapore with Kim Jong Un was back on after Trump cancelled it a week ago.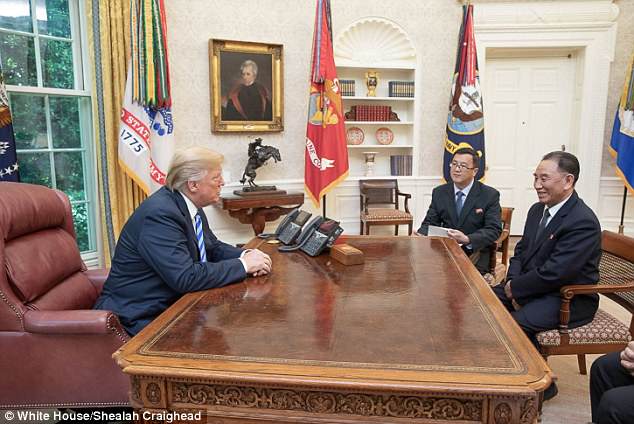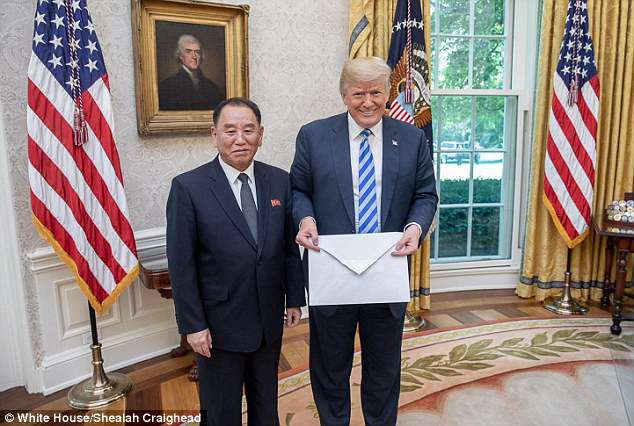 "This was a letter presentation that ended up being a two-hour conversation," Trump told reporters of the Oval Office meeting with Kim Jong Un's right-hand man.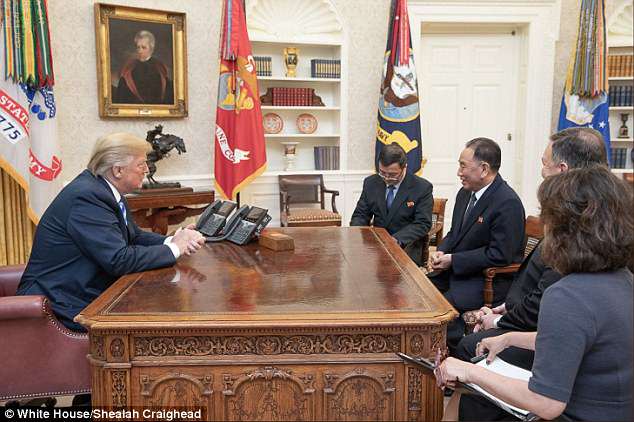 "We found the whole subject matter very interesting," adding "And because I really think they want to do something."
"This is a very good meeting.  This was a meeting where a letter was given to me by Kim Jong Un and that letter was a very nice letter."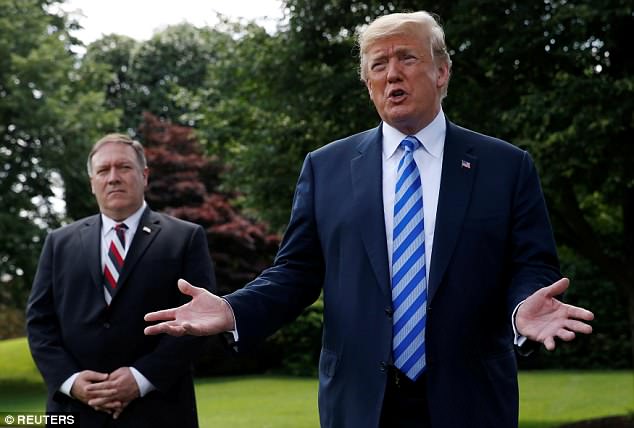 When asked of the contents of the Kim Letter, he taunted the media, "Oh, would you like to see what was in that letter? Would you like it?  How much?"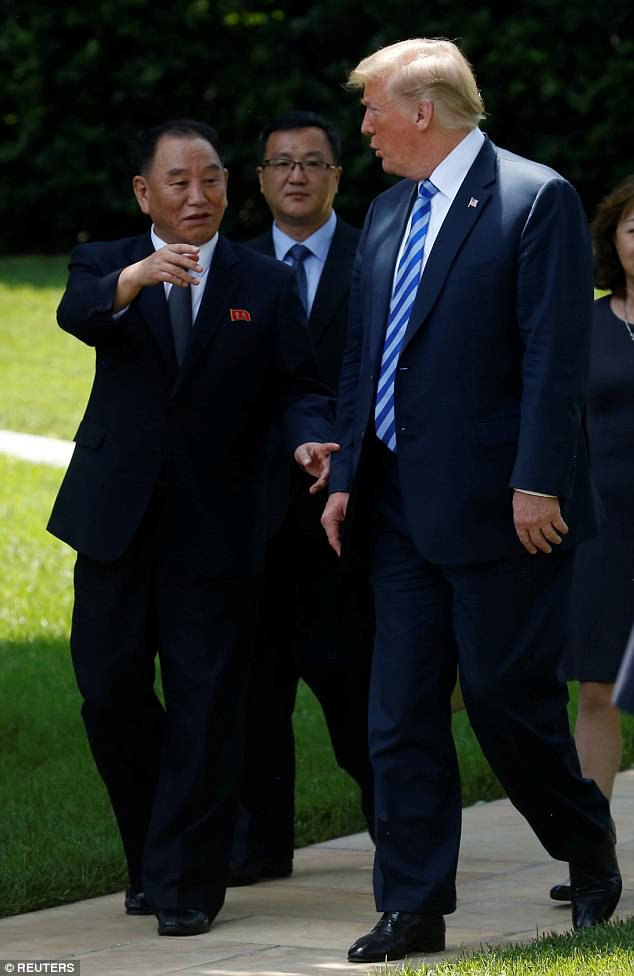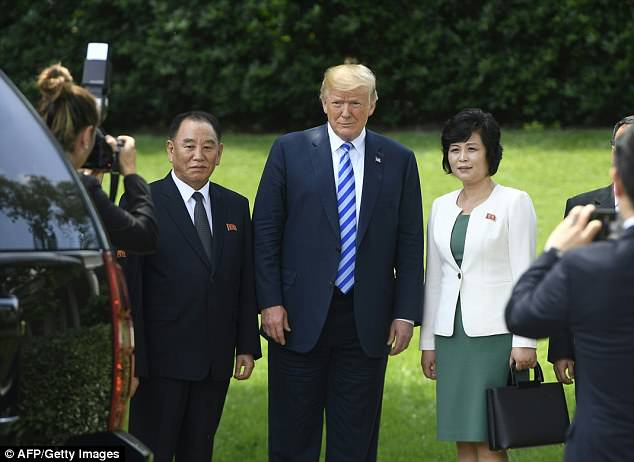 However, a few minutes later, he took on a serious note in responding to questions about the Kim Letter after claiming he hadn't yet opened it.
"I haven't seen the letter yet.  I purposely didn't open the letter.  I haven't opened it," he told reporters.
"I may be in for a be in for a big surprise, folks!"  he said of the Kim Letter before heading back to the Oval Office.
Gen. Kim Yong Chol led a small delegation to the U.S. to hand-deliver a letter from his boss, Kim Jong Un after President Trump cancelled the summit.  He arrived in New York on Wednesday where he met with Secretary of State Mike Pompeo on Thursday to discuss the upcoming U.S-Korea Summit before proceeding to Washington D.C. on Friday where he hand-delivered Kim's Letter to the President at the Oval office.
Copyright © 2018 Manyika Review.  All Rights Reserved.