With the U.S. election already underway , both candidates are waiting to see who will get the bigger share of the most coveted minority voting blocs – Black Americans and the Latina votes.
Unlike Joe Biden and his campaign who feel assured that they have the  Black vote already in the bag, President Trump and his campaign have done everything they possible could to amass  those votes through messaging, outreach and recruiting more Blacks into the Trump Campaign under the 'Black Voices For Trump' label. 
Days before the election, President Trump received a huge boost from some of the most prominent Black cultural icons, rappers like Lil' Wayne, 50 Cent and Ice Cube and 20-year old 'Lil Pump of Gucci Gang' .  The endorsements came at a time when the stakes couldn't be more higher particularly when each vote counts.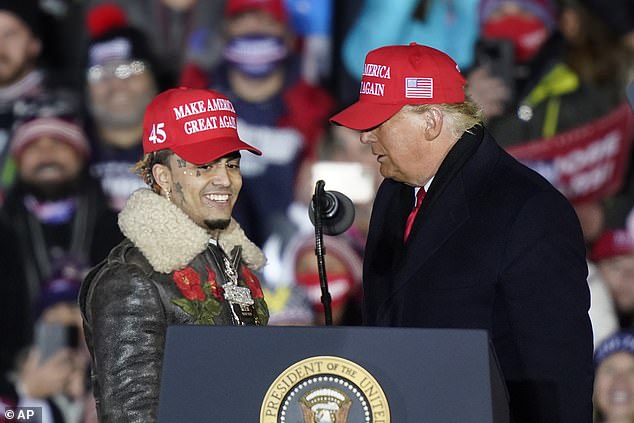 The endorsement also meant a lot considering the amount of power and cultural influence those artist have in the Black community.
Prior to the endorsement, the Rapper had met with President Trump in the Oval Office.  He later tweeted a picture of himself posing with the President at The White House after saying that he was working with the Trump Administration on the "Platinum Plan", a Black Economic Empowerment plan and praised his Criminal Justice Reforms, echoing similar sentiments as those of Ice Cube days earlier. 
"Just had a great meeting with @realdonaldtrump @potus besides what he's done so far with criminal reform, the platinum plan is going to give the community real ownership. He listened to what we had to say today and assured he will and can get it done."
Before that, rapper 50 Cent, who had been supportive of President Trump endorsed him on Instagram after pointing out he had been "turned off" by the Biden-Harris Tax Plan.  The rapper then posted a screen grab and a caption sounding off his feeling.
 "👀WHAT THE FUCK! (VOTE ForTRUMP) IM OUT, 🏃‍♂️"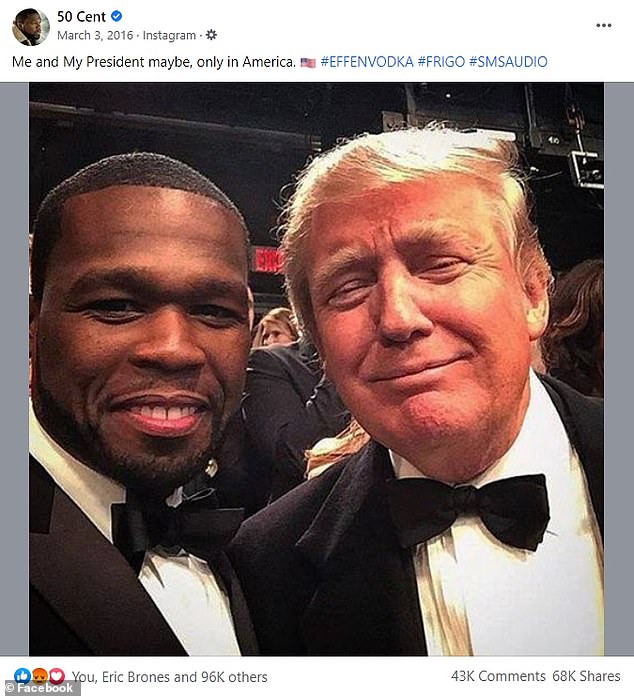 He later tweeted that he was voting for Trump stating that aid he was voting for Trump because he didn't want to be "20 Cent", a dig to the Biden-Harris tax plan.
"Yeah, I don't want to be 20cent. 62% is a very, very, bad idea."
The "20 Cent" dig was an obvious diss to the Democrats' proposed tax plan and the impact it would have on investments. It was also alluding to the overall political platform espoused by the Democrat candidates, Joe Biden and Kamala Harris.
50 Cent urged his millions of fans to jump ship and vote for Trump forcing mostly young Blacks to rethink their allegiances to the Democrat party.  Furthermore, the growing support of Trump by these cultural icons with massive influence highlights a generational divide whereby party stalwarts like their parents and grandparents remain staunch supporters of Democrats whereas the younger generation is ditching the party to supports Trump and the GOP.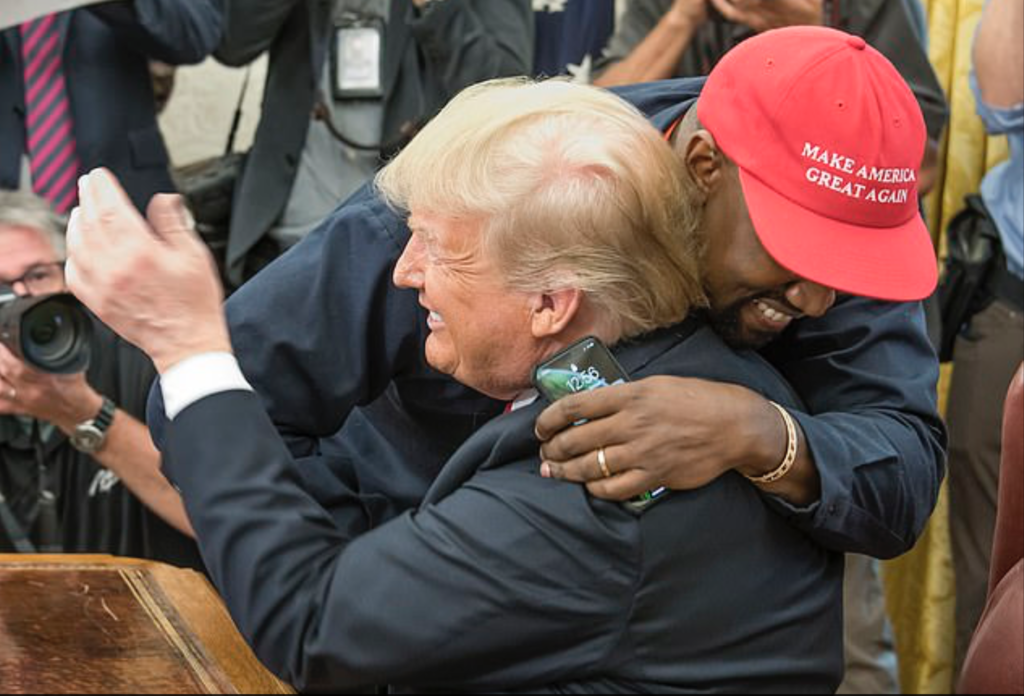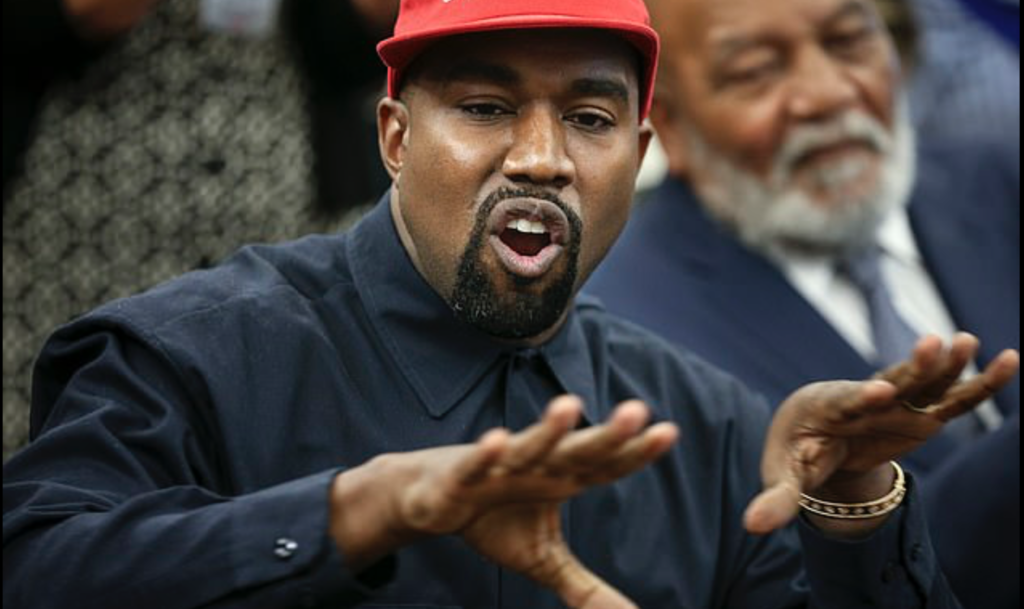 Although Kanye West is obviously voting for himself in the Presidential Election, he nonetheless led the way in as far as being the most prominent, cultural icon and rapper to publicly come in support of President Trump.  With Lil' Wayne, 50 Cent,  Ice Cube, and Kanye West and their impact on the Black community particularly the young, the Trump Campaign is guarantee to do better this time around in as far as the percent support on the Black vote is concerned.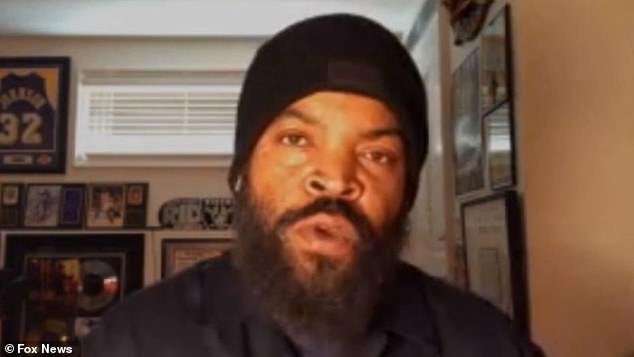 In response to the growing support, The Trump Campaign released a Press Release.
"Black Americans from every sector are speaking out to show their support for President Trump." The Trump campaign has spent more than $20 million during this election cycle to bring Black voters on board with the GOP and to recruit Black Voices for Trump.
No one seems to have attracted such high profile, prominent Blacks with cultural influence like President Trump.  From legendary athletes to actors and now rappers, there no shortage of surprise to the list of those who have braved it all and showed their public support in one form of the other for Trump.
Hershel Walker, Kanye West, Ice Cube, 50 Cent, Lil Wayne are just a few of the black influential cultural icons who are urging their millions of followers to rethink their loyalties to the Democrat part.  They are also urging them to dump and reject what they see as a party advocating for welfare handouts dependency to blacks and brown people.
© Copyright 2020 Manyika Review. All Rights Reserved.