President Trump and First Lady Melania arrived in India on Monday and were treated to a 'Red Carpet' reception by their host, Prime Minister Narendra Modi. The is the first trip to the country and the first official state visit since Trump he became President.
Crowds lined the streets to welcome the President and the First Lady as the presidential motorcade made its way through the crowded streets of Ahmedabad. The 36-hour whirlwind visit was jam packed with activities for the First Couple which began the moment they landed.
The first stop was a visit to Mahatma Gandhi's Ashram called Sabarmati in Ahmedabad, which he founded, built, worked from and lived in for 13-years after his return from a life of non-violent activism in South Africa.  Once there, the Trumps were given a guided tour to the life of the Indian nationalist Mohandas Karamchand Gandhi, a pacifist, who later became known as Mahatma Gandhi while still living in South Africa where he found his calling and also the birthplace of his non-violent philosophy and movement.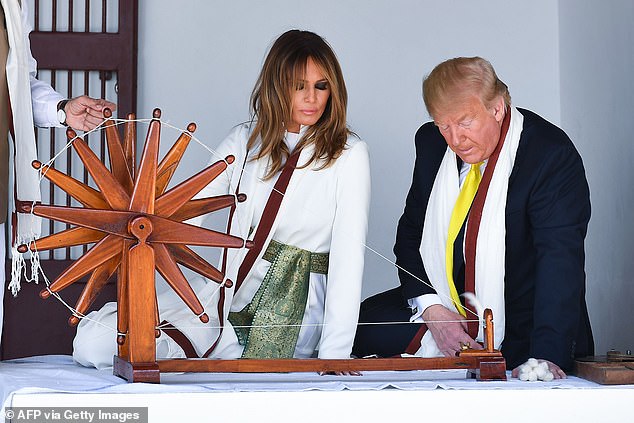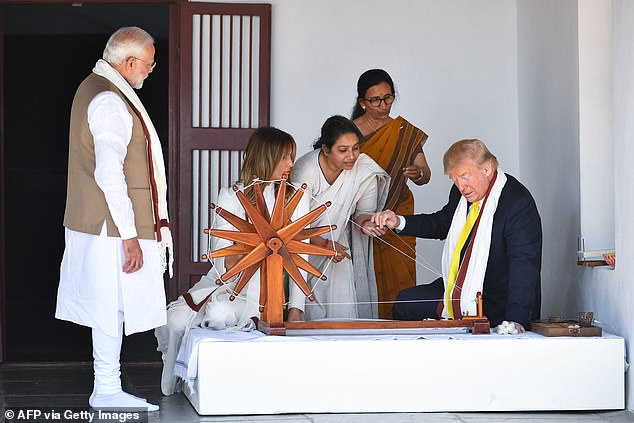 After the tour, both the President and the First Lady signed the Visitors Log or Guest Book at  the Ashram where Trump wrote a message of friendship to Prime Minister Modi.
The First Couple were also given a gift of Gandhi's popular 'Three Monkeys' depicting his entire philosophy that he espoused, namely, 'Speak No Evil; See No Evil and Hear No Evil.'  The Three Monkeys were an original gift to Gandhi from a Japanese monk in 1931.
After the spiritual tour at the Ashram, the Presidential motorcade drove through the fully packed streets on his way to the newly renovated Motera Stadium for the "Namaste Trump!" rally where a crowd of over one hundred thousand welcomed him.   This was by far, the largest crowd that President Trump has ever addressed when he gave a speech addressing the special relationship between the two countries and the people of India.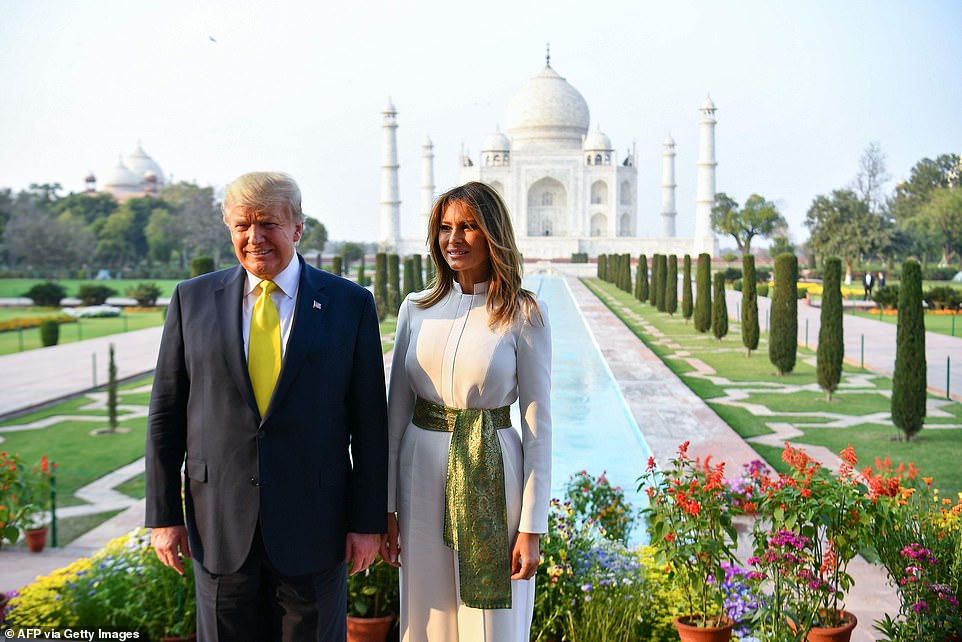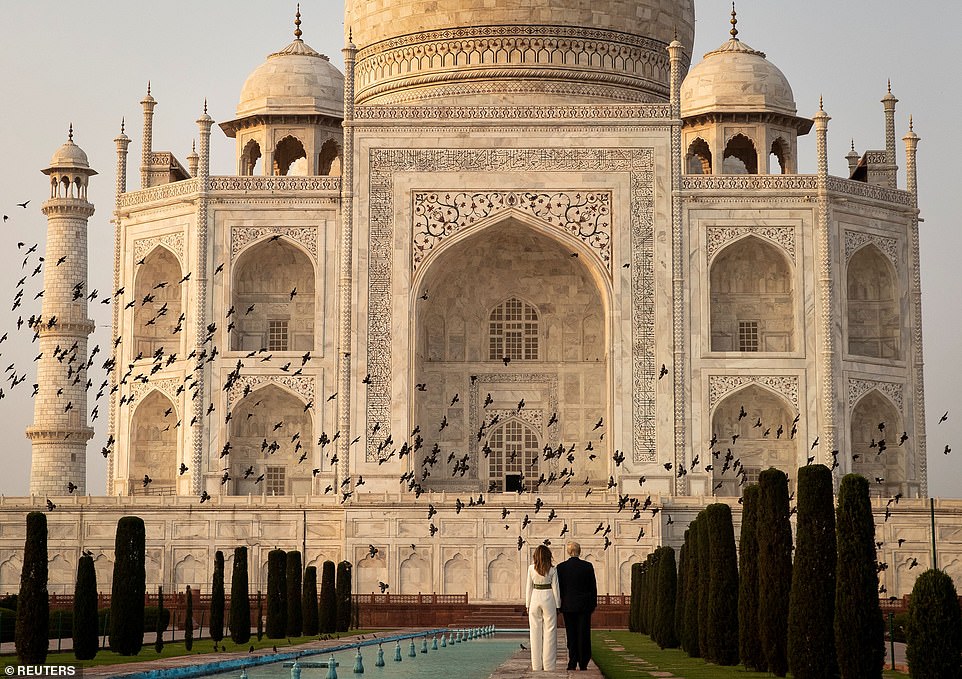 The busy day was capped with a visit to the iconic national monument, the Taj Mahal where President Trump and the First Lady received a private guided tour during the most beautiful sunset.  At least the attraction's most visible rabid visitors were nowhere in sight today.
On Tuesday, President Trump and his team will meet with their Indian counterparts where high level engagement and bilateral meetings on business, security cooperation, energy, trade and tariff will take place.  The day will be capped with a State Dinner at the Presidential Palace to conclude the trip before heading back to the US.
© Copyright 2020 Manyika Review. All Rights Reserved.