President Trump wrapped up a busy week which began with a 36-hour whirlwind state visit to India, his first since he came to power in 2017. The trip which began in Ahmedabad on a high note from the moment they arrived on Monday, equally ended on a high note in New Delhi on Tuesday.
From the airport in Ahmedabad, Gujurat, the First Couple were whisked to their first stop, a visit to Gandhi's Ashram, a spiritual and cultural tour where they were presented with a gift of the 'Three Monkeys' – a symbolic representation of the Gandhian philosophy of 'Speak No Evil, See No Evil and Hear No Evil.'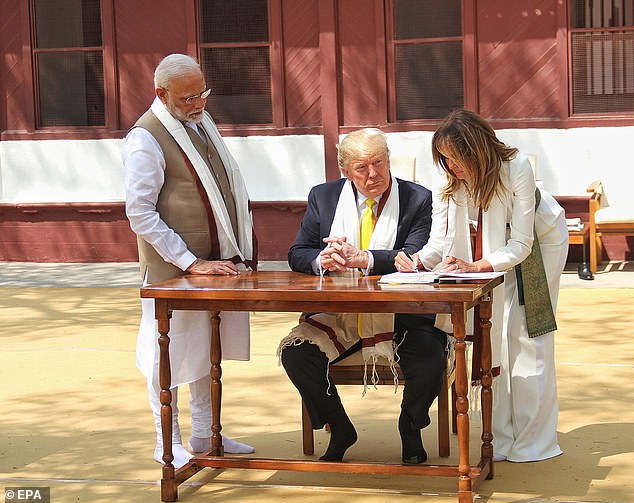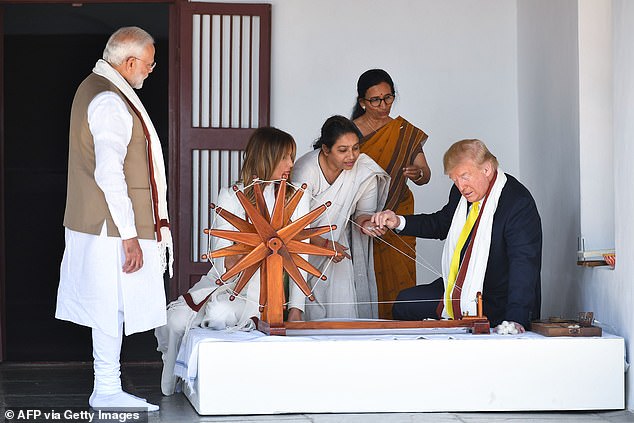 The next stop was at the Motera Stadium where President Trump addressed over a hundred thousand people at the 'Namaste Trump!' rally, his biggest audience ever. The speech touted the special relationship between the two countries with special emphasis on trade, security and strategic partnerships.
After a vegetarian luncheon hosted by Prime Minister, the Trump and Melania left Gujurat for New Delhi where they capped the busy first day with a private, guided tour at the Taj Mahal.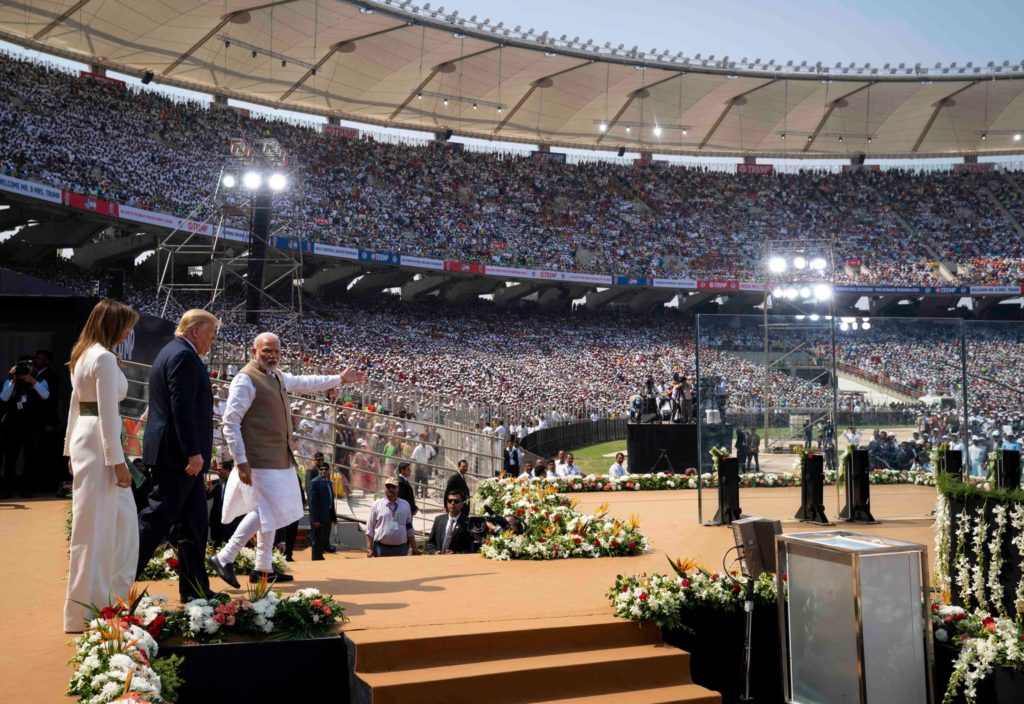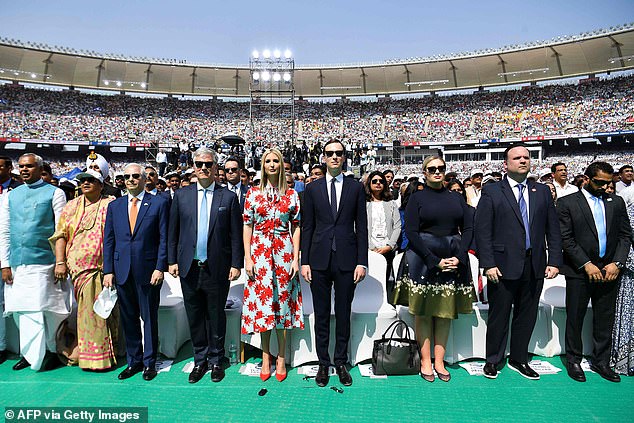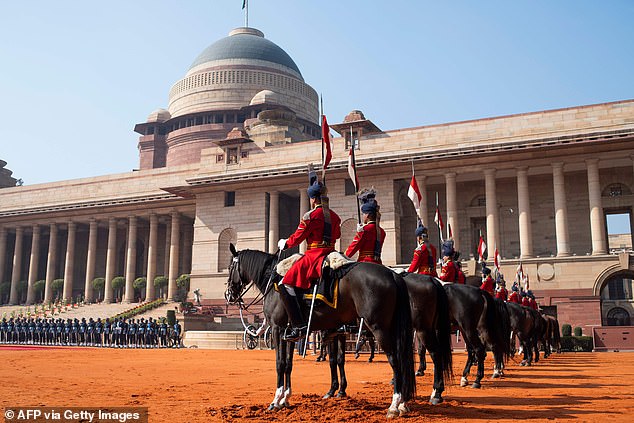 The second day began with a lavish, 'Red Carpet' ceremonial State Welcome of President Trump and the First Lady at the Rashtrapati Bhavan Presidential Palace by Indian President Ram Nath Kovind, his wife Savita Kovind and Prime Minister Modi.
The event which had all the fine trimmings of state pomp and pageantry was broadcast live and watched by millions around the world.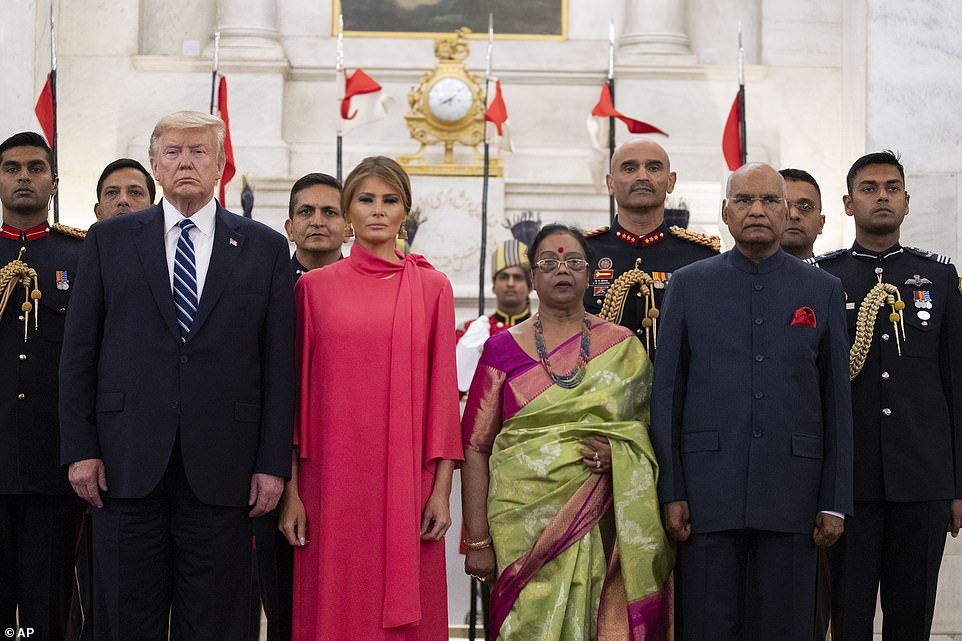 After a visit to the Gandhi Memorial where they paid their respects, President engaged in high-level meetings and attended formal talks with Prime Minister Modi where the two later participated in a Joint Press Conference. Trump also engaged in a Press Availability where he took many questions and addressed the coronavirus at home and globally.
While President Trump was busy with the business meetings, press conferences and negotiations, the First Lady went a local government school to visit children and promote her Be Best education initiatives . She was greeted with joyful children, singing, music, dance and gifts.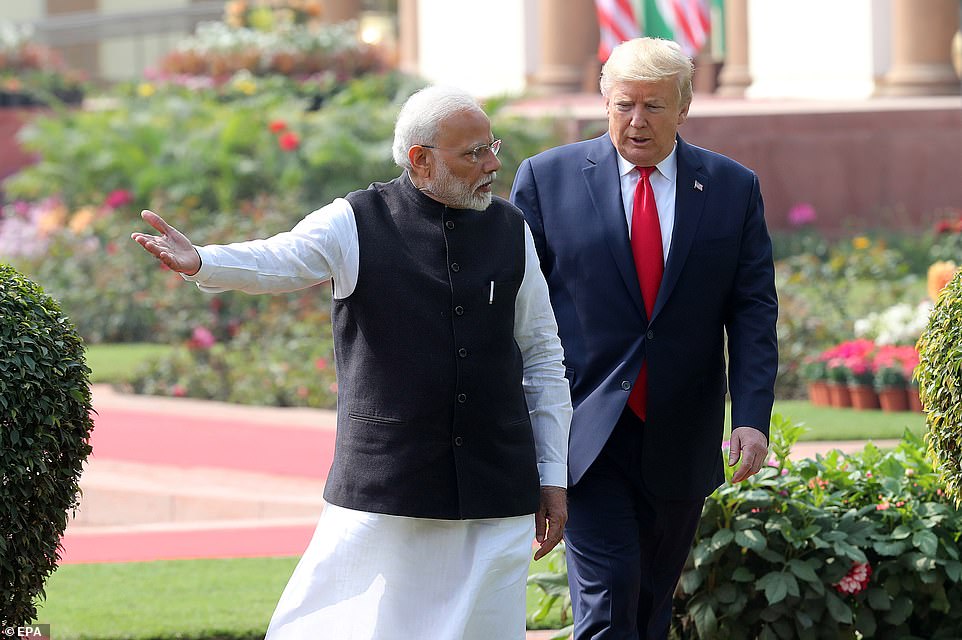 The bilateral business summit with business and industry leaders discussions focused on business, security cooperation, energy, trade and tariffs. The day concluded with a State Dinner at the Presidential Palace to cap the two-day trip before heading back to the US. In conclusion, Trump said that the India trip was a "tremendous learning experience" where he accomplished a lot of "productive work" and saw "a good deal" in India.
© Copyright 2020 Manyika Review. All Rights Reserved.