On Tuesday Iran attacked two U.S. military bases in Iraq by firing 15 ballistic missiles targeting American forces, a move that further escalated an already out-of-control situation in what was promising to be a looming proxy war and international security crisis. However, the United States did not suffer any casualties except for minor damages to the two facilities in Erbil and al-Assad airbase mainly because of its effective early warning system and excellent intelligence.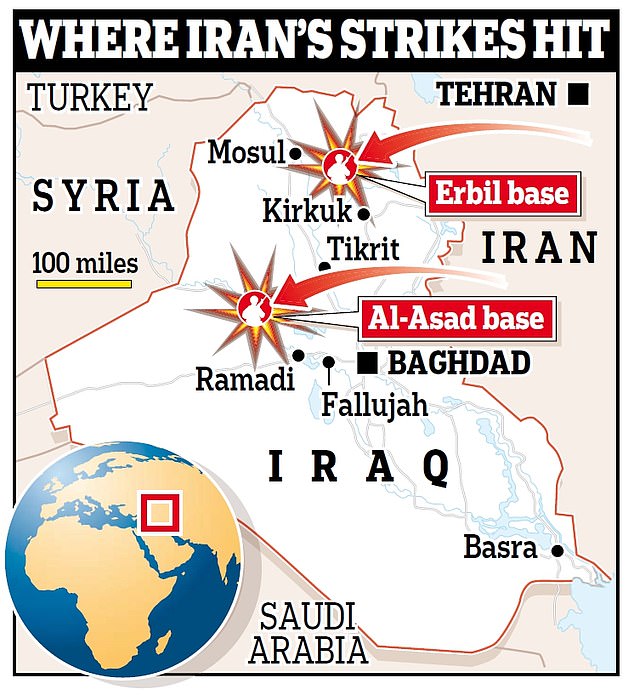 Of the 15 missiles fired, 10 are said to have landed at al-Assad Airbase, a sparsely populated base that houses U.S. troops in western Iraq. One is aid to have landed in the city of Erbil, a Kurdish-controlled territory in northern Iraq while four failed to reach their targets, crashing shortly after launch due to motto failure but also because the Iranian missiles said to be using decades old ballistic technology. In other words, a third of the Iranian missiles were either defunct, useless and failed to launch properly.
While there were clearly no American deaths or casualties suffered including on the Iraqi side, the Iranian regime's propaganda machine went on full offensive.  From the Ayatollah to government officials and the media, they reported inaccuracies or rather, misleading statements and straight out lies probably to save face for  the regime's weakened state but most importantly, for the failed strikes.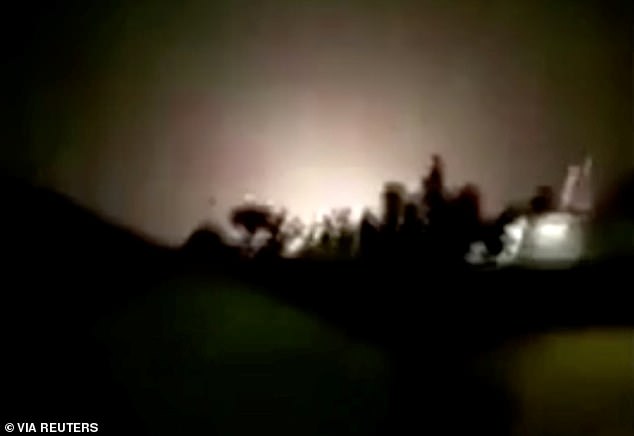 Addressing a gathering of Iranians chanting, "Death to America!" on Wednesday, the Iranian Supreme Leader Ayatollah Ali Khamenei said Iran "slapped America on the face" with the missile strikes adding that the only satisfactory outcome for the regime will be the departure of U.S. troops from the region.  At the same time, the Iranian state-sponsored television falsely reported that "80 American terrorists" had been killed and that U.S. helicopters and military equipment were also destroyed in the process.  
Another talking point came from the very eloquent and yet very cunning, leading regime's propagandist, Foreign Minister Javad Zarif who said  that Iran was "not seeking" confrontation with the U.S.   Instead, despite launching pre-emptive missile strikes against American military bases in Iraq, he proceeded to claim that Iran only took "proportionate measures in self-defense" and does "not seek escalation or war.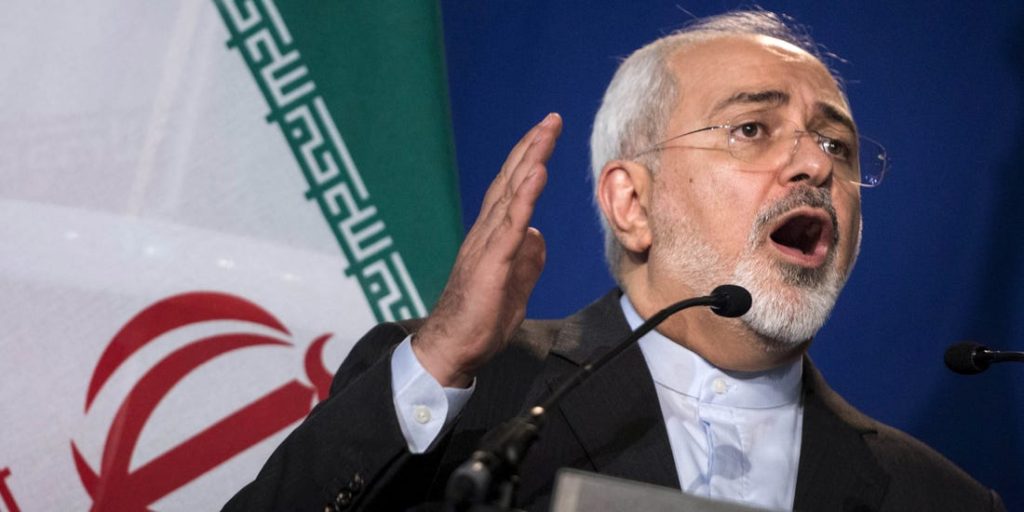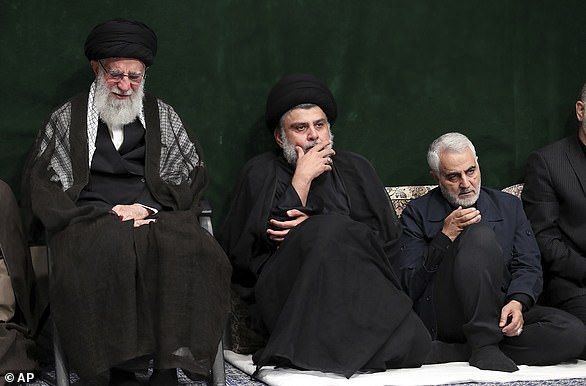 Although reports, probably part of the propaganda machine in Tehran, now claim  that Iranians deliberately misfired to avoid American casualties for fear of retribution from the might of the U.S. Army but mostly, from the ever so unpredictable President Trump, there is no indication that could have been the case.  In fact, credit goes to the Pentagon because of its great intelligence and very effective advance warning system which detected Iranian plans to attack way ahead long before the missiles were launched.
According to military officials, after U.S. intelligence observed suspicious activities in Iran, they launched unleashed spy planes and the Spy Satellite in space which both confirmed and revealed the preparations.  This  led to the advanced preparations to protect the bases and thereby avert casualties.  Even after some Iraqi military officials came to secretly warn the Americans of the impending attack after they were tipped off by Iranians who didn't want any Iraqi casualties, they were surprised to discover that the Americans were already aware of the planned attacks.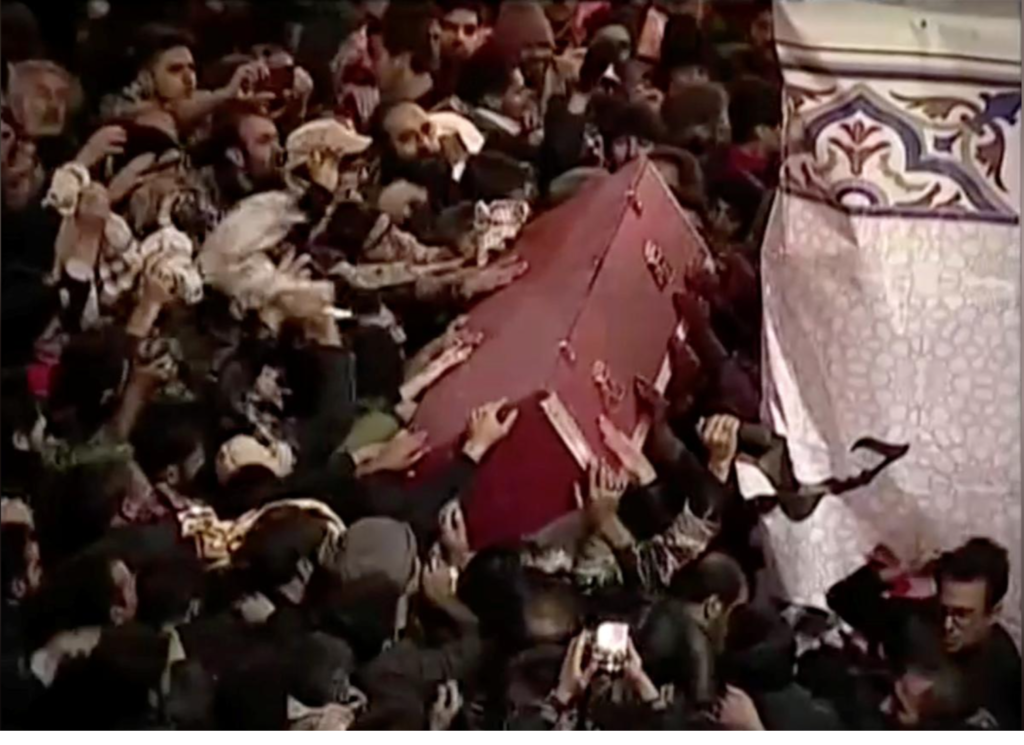 The attack on U.S. military bases was not a mistake. Despite its failure and whilst there were no casualties except for minimal damages to the facilities, the response was calculated, very calibrated and precise.  One could almost argue that the whole thing was designed for local consumption, for local media to show and play the images over and over again during the burial of Soleimani in his hometown as his body was being lowered to the grave as a clear message and symbolic gesture that his death had been avenged. The only problem, they had not anticipated such great failure.
In fact, to quell all the propaganda rumours of deliberate misfirings by Iran, most of which are meant to save face, a top U.S. military general on Wednesday confirmed the opposite.  He stated that the Iranian strikes weren't a deliberate misfire but were indeed intended to cause structural damage to U.S. military bases, destroy vehicles as well as "kill personnel."   If anything, it was the effective advance warning system and U.S. intelligence that prevented such a demise.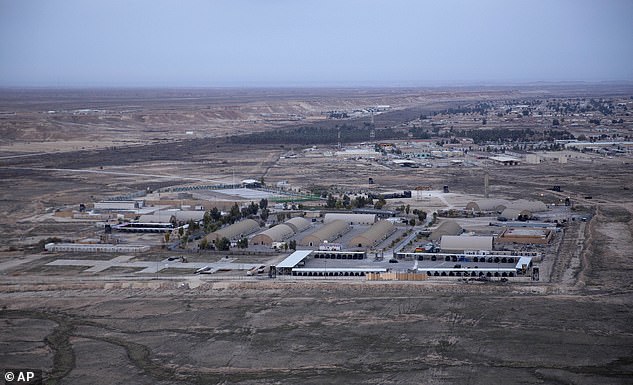 With Iran currently very fragile and militarily rudderless, they cannot afford a direct military confrontation with the United States.  Furthermore, their economy is weak as a result of Trump's maximum pressure campaign which includes full sanctions and embargo.   Clearly, Trump's powerplay humiliated Tehran and the Mullahs when he took out Soleimani, their most valued weapon, the brains and mastermind of the Islamic Republic's military activities in the region and abroad.  That single action has degraded Iran's ability to strike back with lethal force and strategically.  
Without their General, Iran finds itself in a position it has never been. Basically, what the Ayatollah and the Mullahs did with failed strikes was akin to fireworks in the desert with no significance other than a propaganda show for domestic consumption.  
© Copyright 2020 Manyika Review. All Rights Reserved.