President Trump declared a National Emergency at the border on Friday to secure funds to build a border wall at the porous U.S. southern border with Mexico. 
The declaration was announced at The White House Rose Garden after the President signed a bipartisan bill which gave him less than $1.4 billion in funding for the wall.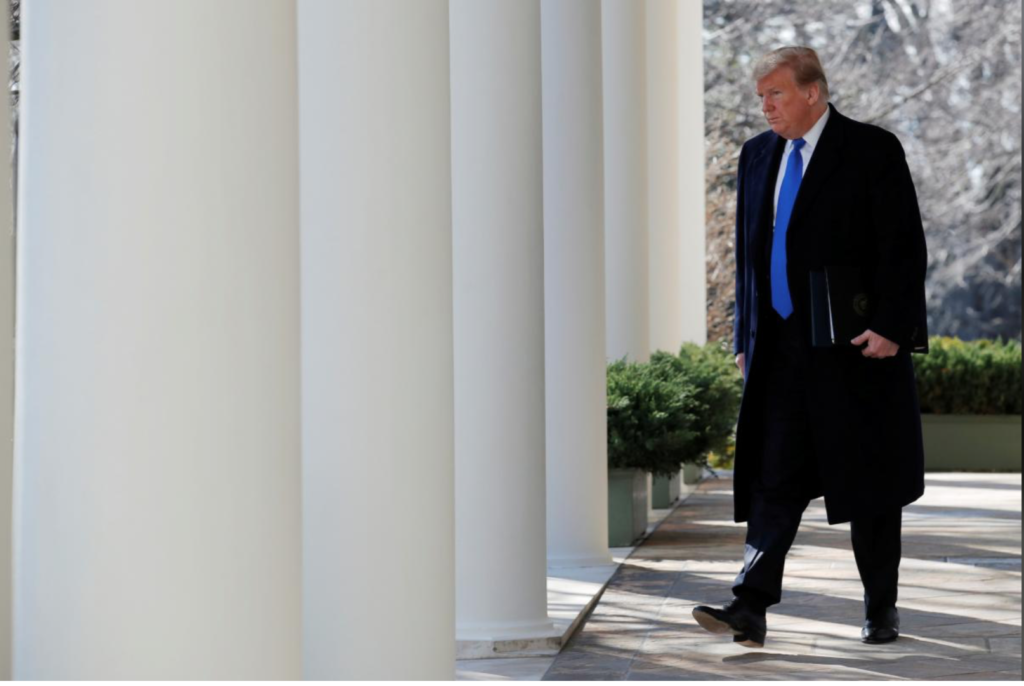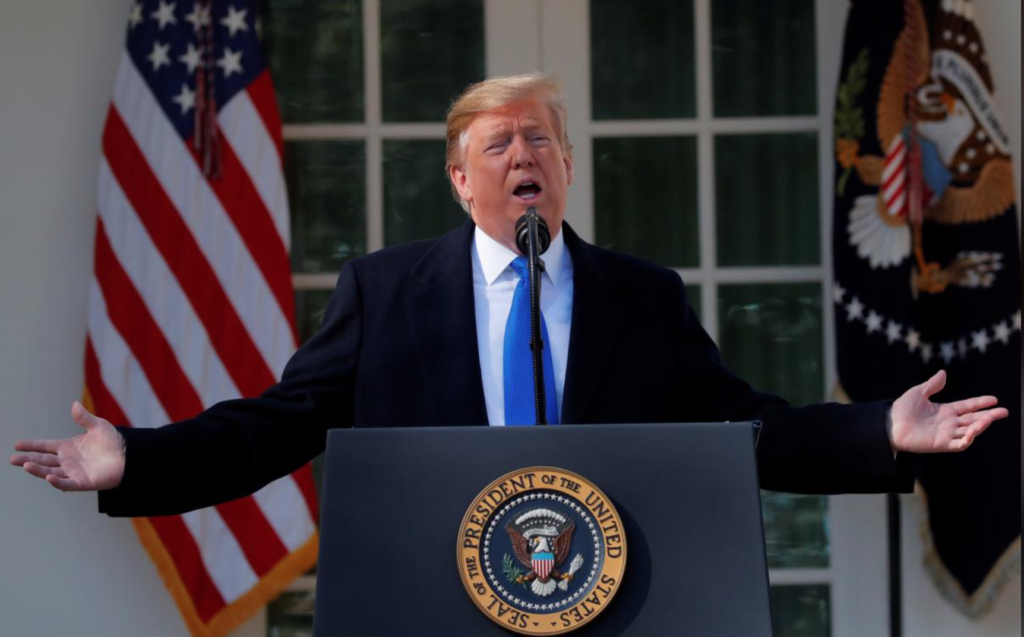 "So we're going to be signing today and registering National Emergency and it's a great thing to do because we have an invasion of drugs, invasion of gangs, invasion of people and it's unacceptable,"announced the President.
"We want to stop drugs from coming into our country. We want to stop criminals and gangs from coming into our country," he added.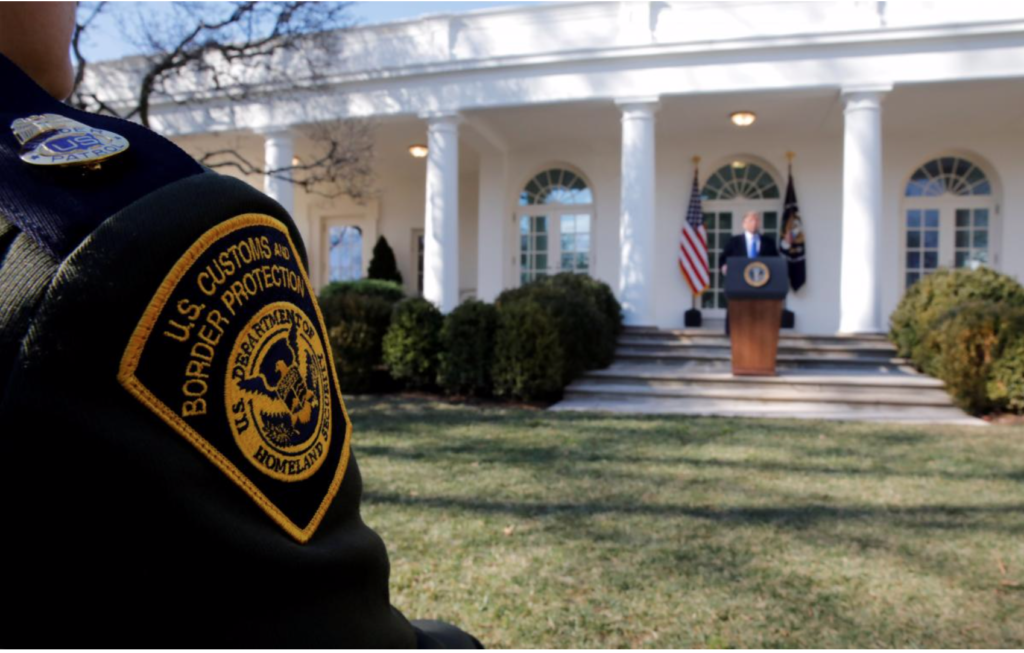 Declaring a  National Emergency on grounds of national security, crime and humanitarian crisis at the border is a calculated move that will allow President Trump to supplement the meagre $1.4 billion allocated by Congress with another $6.5 billion in repurposed funds from other existing government accounts.
Furthermore, with this declaration, Trump has set the stage for a possible legal showdown, something which his administration appears to be expect and prepared for.
"I expect to be sued," he said, and seemed to welcome the likely court challenges.
"We will then be sued…and we will possibly get a bad ruling…and then we'll end up in the Supreme Court," he remarked.
"Happily, we'll win, I think," he concluded.
Securing the U.S. border by building a border wall has been Trump's major focus and promise going back to the beginning of his presidential campaign in 2015.  
However, efforts to fund and build the wall have been met with resistance and thwarted by Democrats and some within his own Republican party since he entered the Oval Office, the outcome of which led to the longest government shutdown in U.S. history from last December to early this year.
Copyright © 2019 Manyika Review. All Rights Reserved.