Trump started the last day of the 2-day NATO running with two bilateral meetings on the schedule, a Working Lunch with a select group of NATO members and a press conference which was later cancelled at the last minute.  
The President was also scheduled to attend a NATO Council Members Meetings before the close of the summit on its 70th anniversary.
On the bilaterals, Trump met with his Italian counterpart, Prime Minister Giuseppe Conte where they spoke of trade, NATO and took a Q&A on impeachment.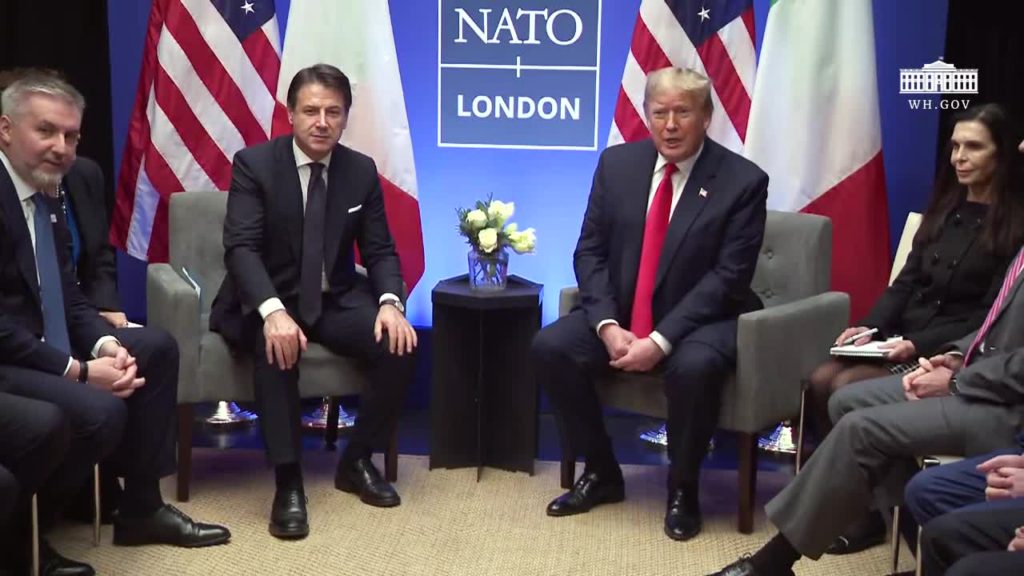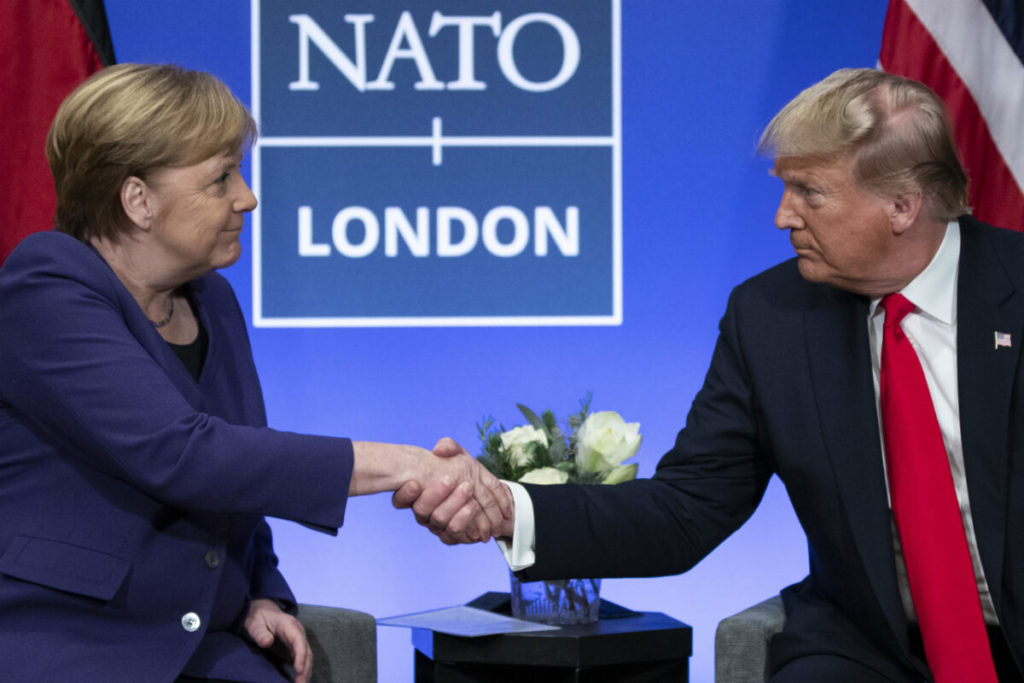 He also met with German Chancellor Angela Merkel where differences over NATO funding and meeting their fair-share of the 2% on burden-sharing were visibly obvious.  
Later, President Trump hosted a Working Lunch with several member states of NATO aptly termed the "Two Percenters" at The Grove Hotel in Hertfordshire, northern London, where the Summit was held.  The group of eight countries plus one (the US) are only a few within the 29-member alliance that have met the 2% or more threshold of their GDP on NATO defence spending contributions and burden-sharing.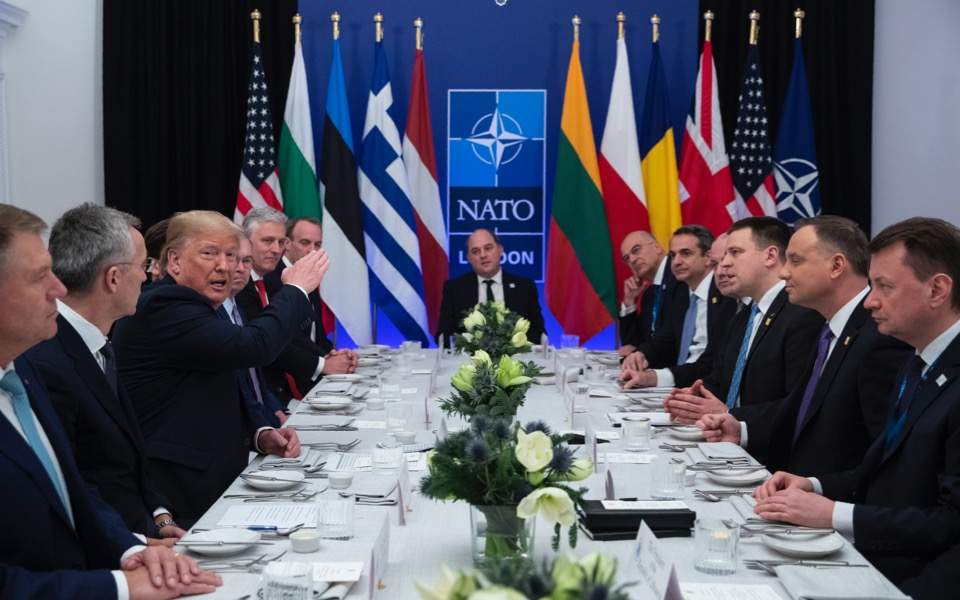 In addition to the United States, the "Two Percenters" include the UK, Bulgaria, Greece, Estonia, Romania, Lithuania, Latvia and Poland.  Member states pledged to meet the 2% target by 2024 in 2014 after Russia's military intervention in Ukraine.
President Trump has been pushing NATO member-states to increase their defense spending ever since he took office.
Despite the "gossipgate" saga that was playing out during the day where Canadian, French and British leaders were captured mocking President Trump behind his back, he nonetheless still forged ahead and attended the North Atlantic Security Council Members Meetings before he left.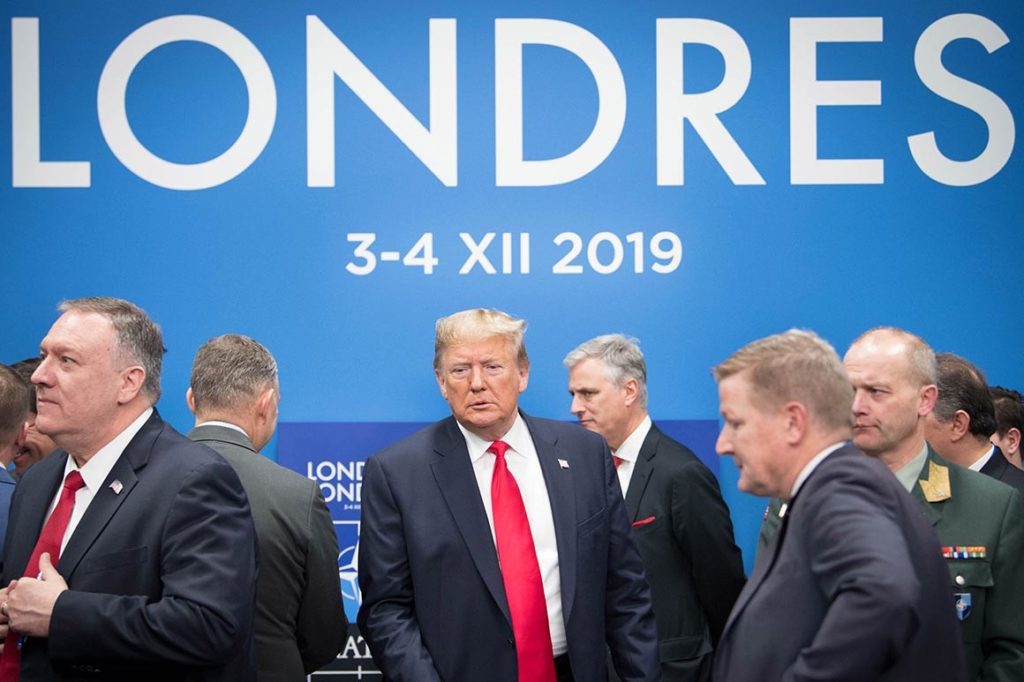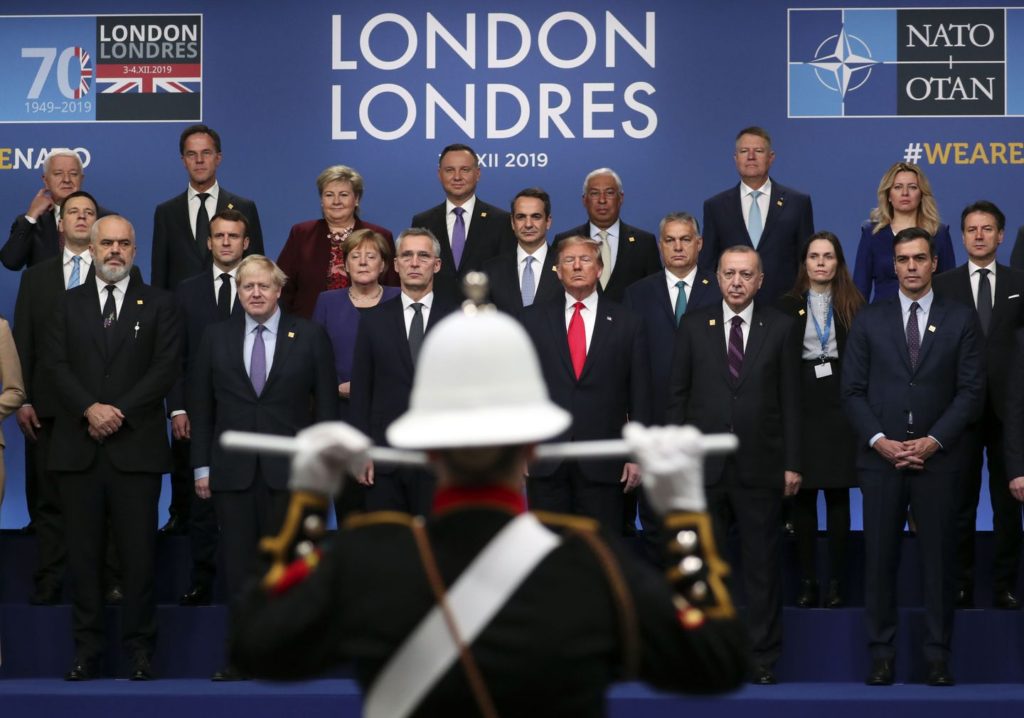 Having cancelled the previously scheduled Press Conference, President Trump notified the awaiting press members via Twitter.
"When today's meetings are over, I will be heading back to Washington. We won't be doing a press conference at the close of NATO because we did so many over the past two days. Safe travels to all!"
After joining other leaders in the Family Photo and participated in the last meeting, Trump left directly from the venue to Marine One that had been ready and waiting to transport the Commander-In-Chief. He was airlifted straight to Air Force One for his long return trip to Washington, DC.
© Copyright 2019 Manyika Review.  All Rights Reserved.