President Trump canceled a news conference and abruptly left NATO summit at its conclusion and London for Washington DC after calling Canada's Trudeau 'two-faced' earlier in the day on Wednesday.
This came after a video showing Justin Trudeau, Emmanuel Macron and Boris Johnson gossiping about Trump and making mockery of him behind his back during a reception at Buckingham Palace went viral on Tuesday evening. Not too pleased, Trump cut short some of his plans in favour of leaving early instead.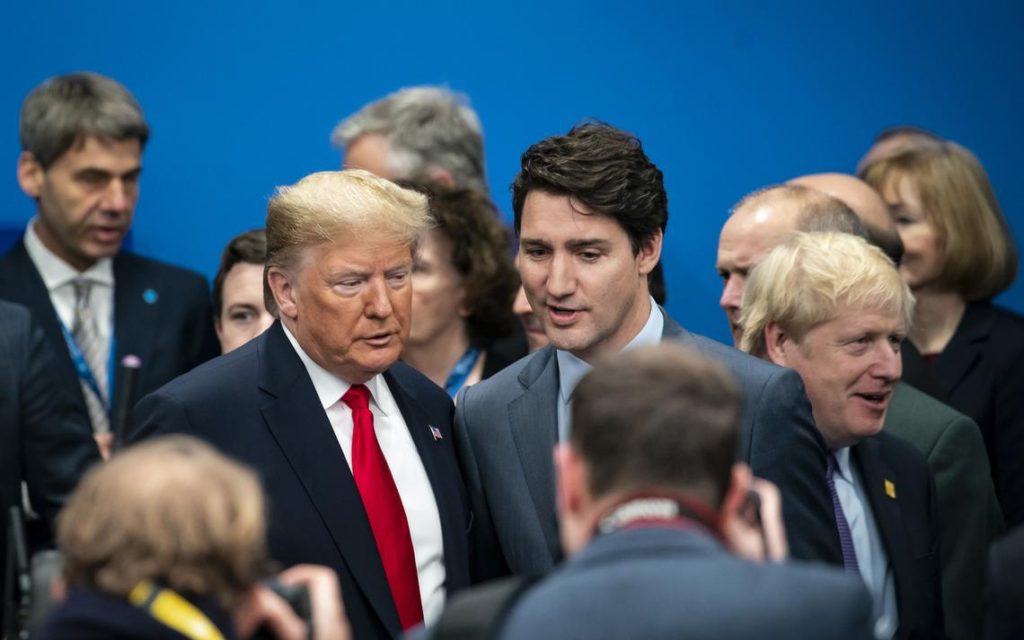 Trump announced the cancellation on Twitter, saying that he had already spent more time talking to the media.
"When today's meetings are over, I will be heading back to Washington. We won't be doing a Press Conference at the close of NATO because we did so many over the past two days." He then ended his tweet with, "Safe travels to all!"
Declining to take any questions or address the event as has often been the norm with leaders at the conclusion, he left without saying a word.
© Copyright 2019 Manyika Review.  All Rights Reserved.