In another huge victory and true to his word, President Trump signed on Friday a new trilateral trade deal between the United States, Mexico and Canada to replace the nearly three decades old disastrous North America Free Trade Agreement (NAFTA) signed in 1994.
The  new trade pact dubbed US-Mexico-Canada Agreement (USMCA) signed at the opening of the G20 summit in Argentina put a final nail to NAFTA, a trade deal blamed for the loss of millions of American  jobs and contributing to a hollowing out of the manufacturing industry.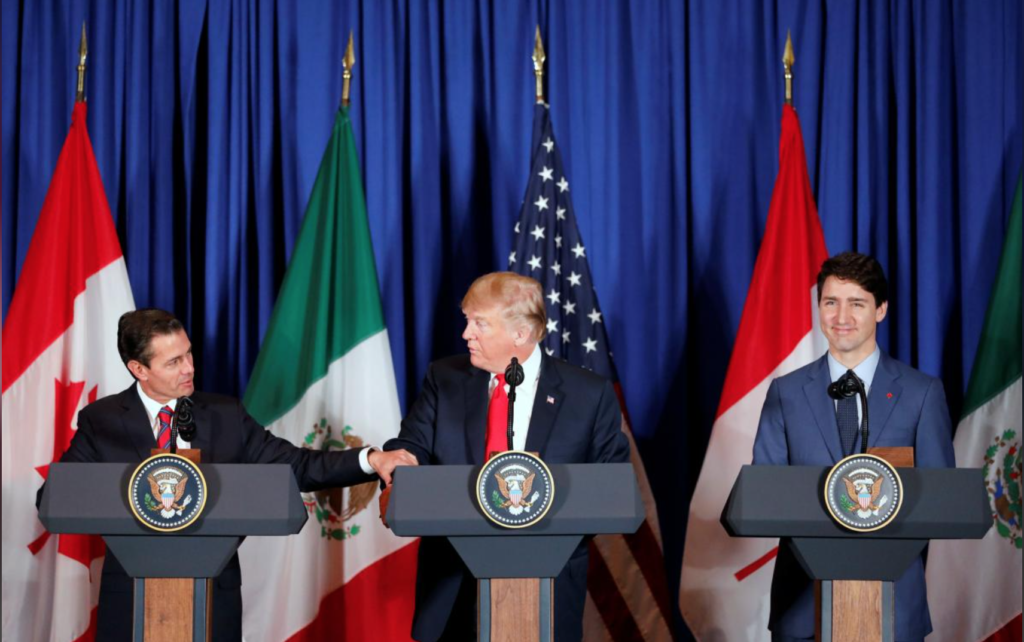 In signing the USMCA, Trump also fulfilled another major election campaign promise to revamp "the worst deal ever made" in human history and which he had blamed for the hastened demise of the the world's once leading manufacturing industry.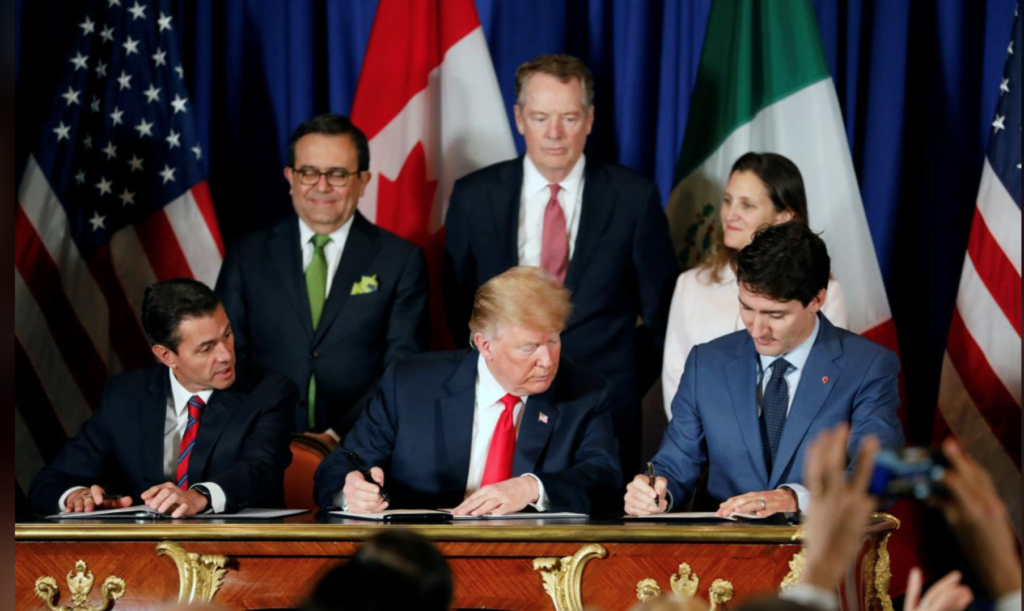 "The USMCA is the largest, most significant modern and balanced trade agreement in history. All of our countries will benefit greatly.  It is probably the largest trade deal ever made," remarked President Trump during the signing ceremony.
"In short…this is an agreement that first and foremost benefits working people, something of great importance to all three of us here today," he added.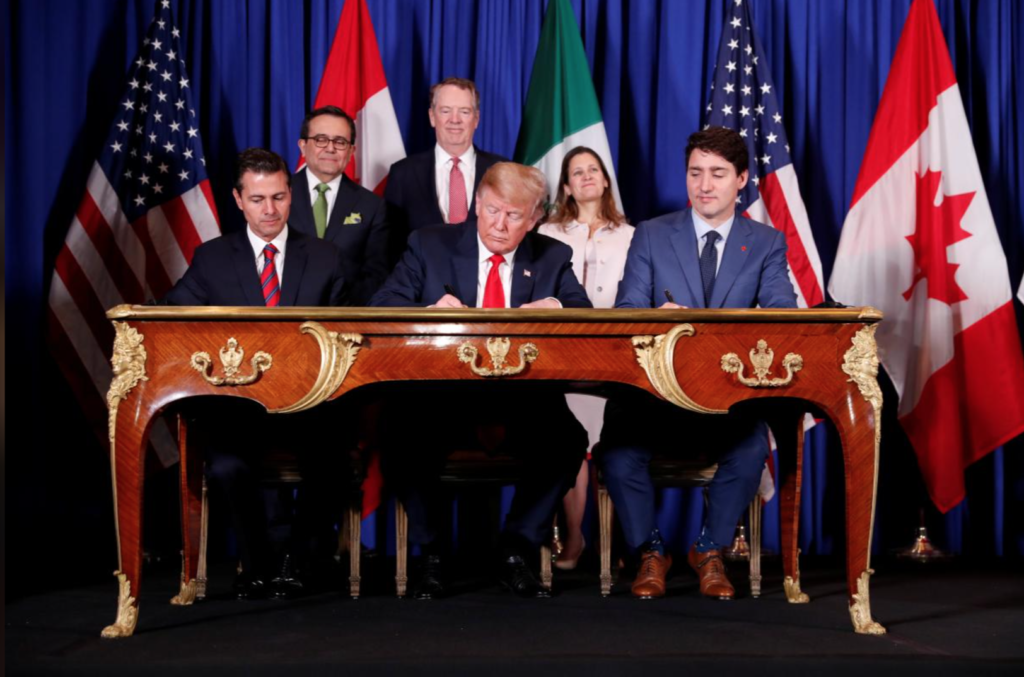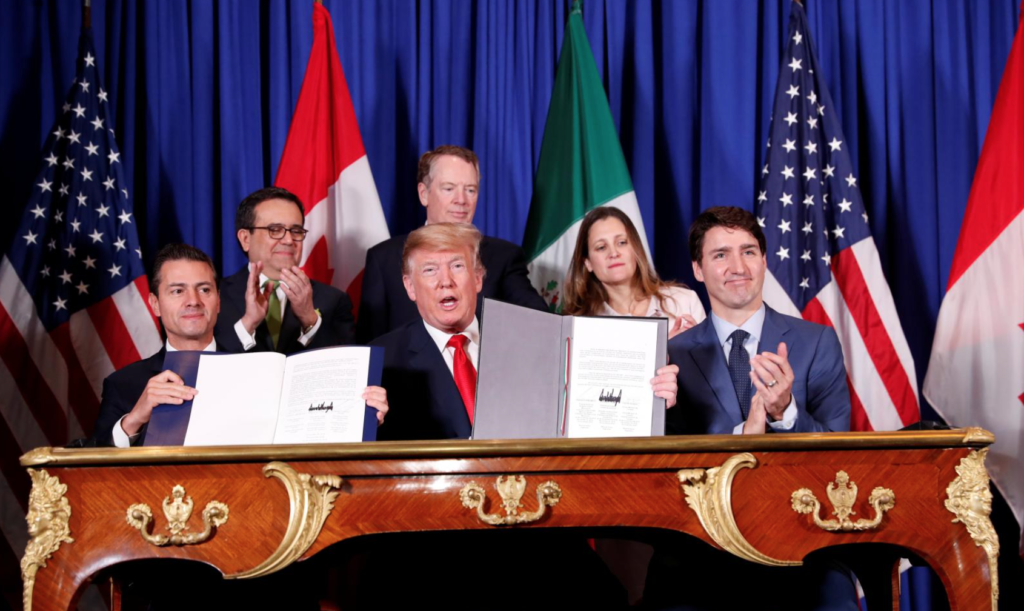 Calling it a "model agreement that changes the trade landscape forever," President Trump acknowledged that the path to the final deal had not been easy.
"It's been long and hard," he said after the signing ceremony. "We've taken a lot barbs and a little abuse and we got there.  It's great for all of our countries."
Just signed one of the most important, and largest, Trade Deals in U.S. and World History. The United States, Mexico and Canada worked so well together in crafting this great document. The terrible NAFTA will soon be gone. The USMCA will be fantastic for all!

— Donald J. Trump (@realDonaldTrump) November 30, 2018
Although the landmark signing ceremony timed to coincide with the last day of Mexico's Enrique Pena Nieto presidency was a formality, it is important to note that legislators of all three countries still require to approve and ratify the pact for it to officially become law, go into effect and eventually replace NAFTA.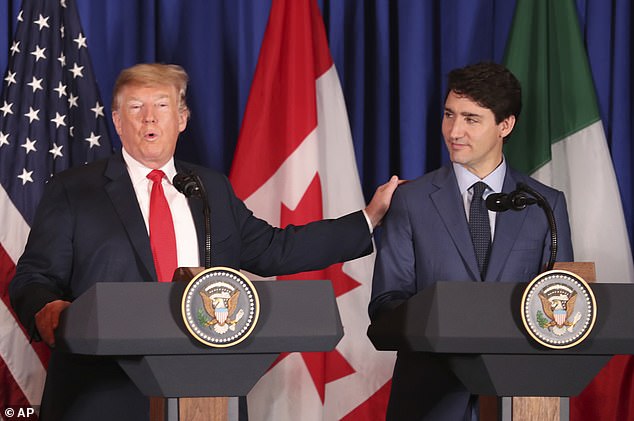 President Trump and his Trade Team are hopeful that this will easily pass the U.S. Congress as it was negotiated to be a partisan agreement.
"It's been so well reviewed I don't expect to have very much of a problem," Trump said of the incoming Democrats who will take over the House in January.
The signing of the U.S-Mexico-Canada trade pact came after more than 24 months of intense and contentious negotiations between the countries and that continued down to the wire to the day of the signing.
Copyright © 2018 Manyika Review.  All Rights Reserved.