On Monday, Gina veteran spy and former acting CIA Director Gina Haspel was sworn in as the first ever female CIA Director to run the world's biggest spy agency, the Central Intelligence Agency.
After a contentious and partisan confirmation process which almost never happened, President Trump happily presided over the swearing-in ceremony of his spy chief, calling the moment a "proud milestone."
"I know that you will thrive as the agency's Director and help keep our nation safe and strong and proud and free," he said during the swearing in ceremony at Langley, Virginia – the CIA headquarters.
The President also remarked how her appointed was crucial as she assumed the helm of the agency as such as crucial moment in the country's history with the agency facing unprecedented challenges and a crisis of leadership.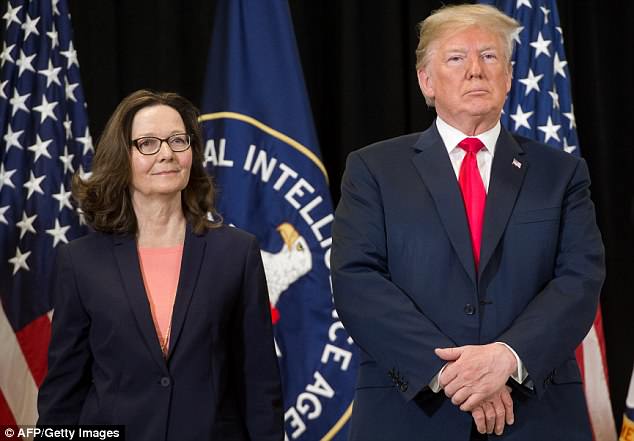 Unlike any previous appointees who were mostly political appointees, Ms. Haspel is a career spy and a CIA veteran who through the ranks to end up being President Trump's appointed Director to head the agency.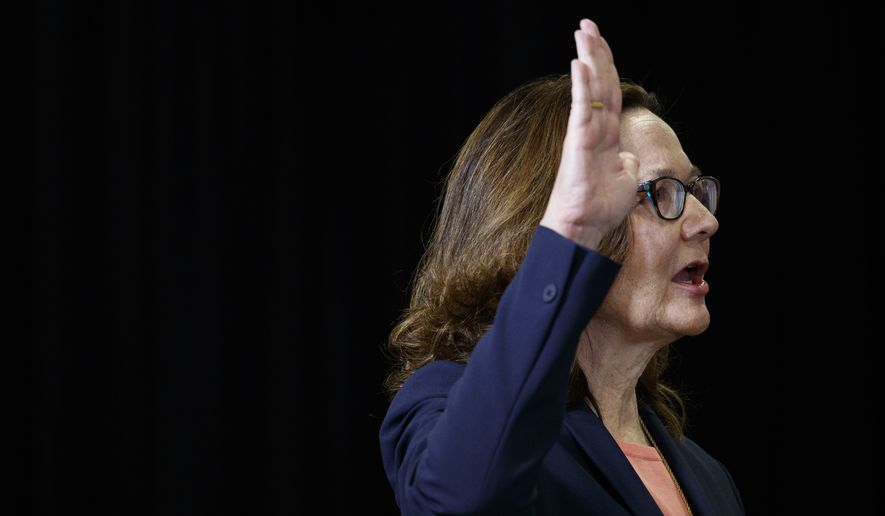 She was confirmed last Thursday54-44 along partisan lines with full support of all Republicans except two – Senators Rand Paul and Jeff Flake.  She also received support from six Democrats facing tough primary election mainly in states that President Trump won in 2016.
Reflecting on the grueling and tough process she experienced, Ms. Haspel remarked during her swearing-in, "It has been nearly 50 years since an Operations Officer rose up through the ranks to become the Director, and after the experience of the last two months, I think I know why that is," drawing laughs from the crowd.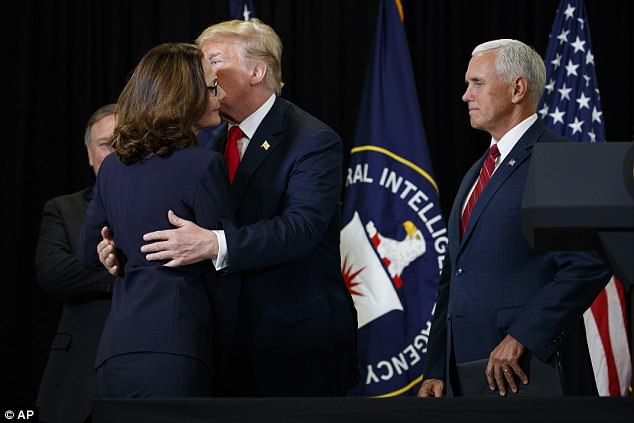 she was taking the helm of the CIA at a pivotal moment in the country's history.
"We are reasserting American strength and American confidence. And by the way, America is respected again." he added.
"Instead of apologizing for our nation, we are standing up for our nation, and we are standing up for the men and women who protect our nation."
In response, the incoming chief spy professed her prided in being the "First female to lead the Agency," saying, "I stand on the shoulders of heroines who never sought public acclaim but served as inspirations to the generations that came after them."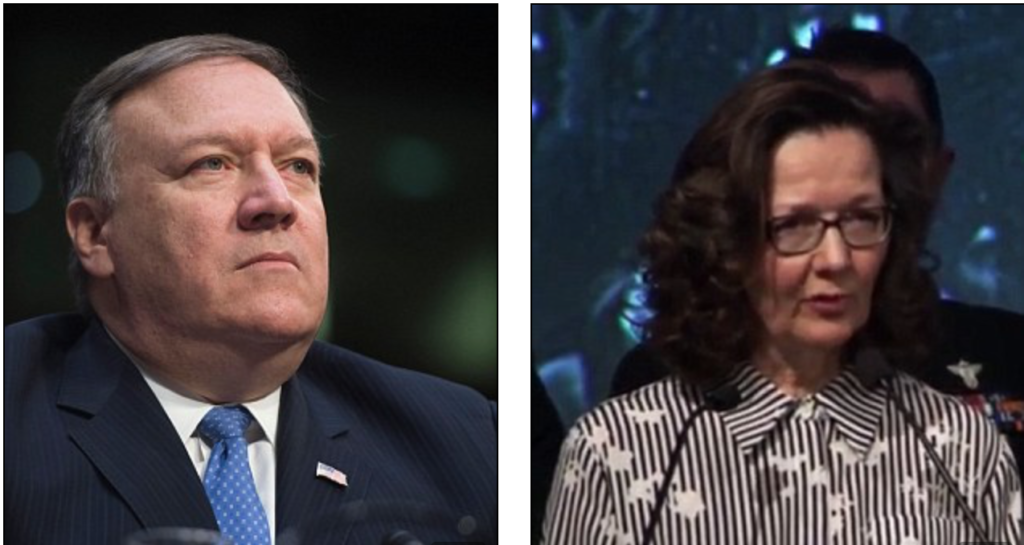 The 61-year old career spy and Russian Specialist took over her previous boss, former CIA Director Mike Pompeo who is now the new Secretary of State.
Ms. Haspel who spent most of her career in CIA's clandestine service also indicated during her speech her desire to transform the agency by improving foreign language proficiency among her agents and send more officers into the field.  She also emphasized the importance of strengthening the agency's working relationships with foreign intelligence agencies across the world in partner nations.
Copyright © 2018 Manyika Review.  All Rights Reserved.