Golden State Warriors point guard and two-time NBA MVP, Stephen Curry, on Friday stated his opposition to the team's meet-and-greet visit to the White House saying he would vote against their visit to 16 Pennsylvania Avenue to celebrate the 2017 championships.
That prompted a swift response and a rescinding of the invitation to the White House by the President on Saturday morning who said,
"Going to the White House is considered a great honor for a championship team," he twitted. "Stephen Curry is hesitating, therefore invitation is withdrawn!"

Visiting the White House by the country's major sports title-winning teams is a centuries old tradition dating back to 1865, a tradition which has since become political and controversialized since President Trump took office in January 2017.
While Warriors coach Steve Kerr, Finals MVP Kevin Durant and others expressed similar sentiments to Curry's, his voice carries more weight than that of other Warriors teammates.
He also called on fans to walk out if they see anyone disrespecting the National Anthem by taking a knee instead of standing.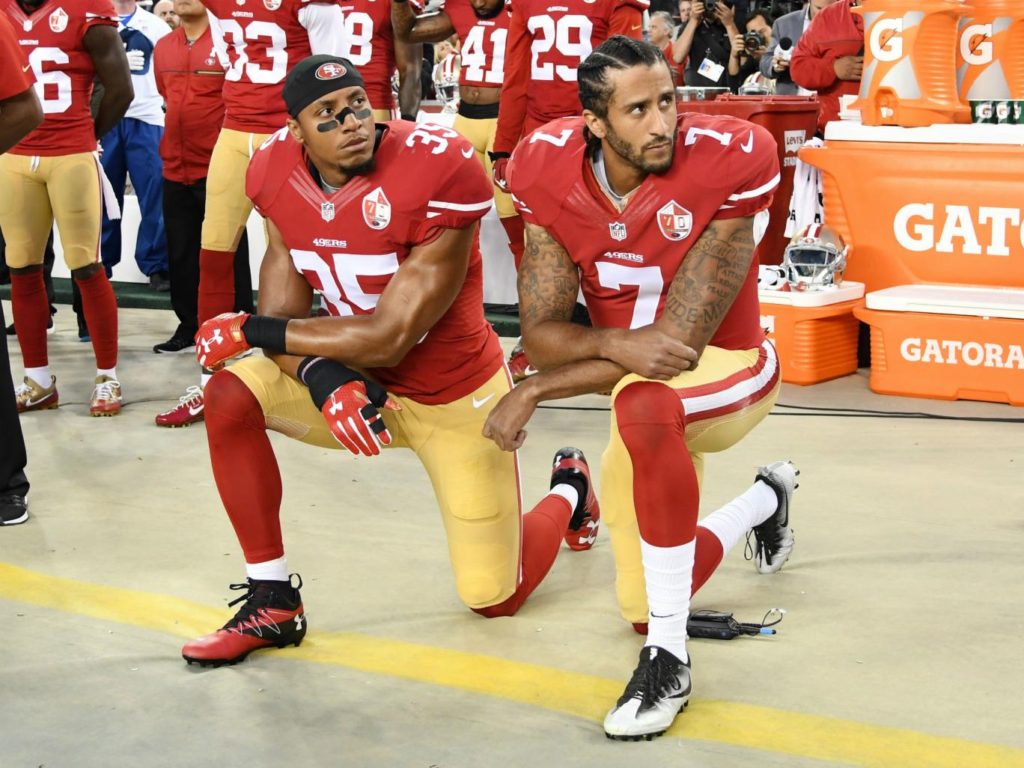 Speaking at a rally in Alabama on Friday night, the President said NFL owners "should fire any players" who disrespect The Flag and protest during the National Anthem.
"That's a total disrespect of our heritage. That's a total disrespect of everything we stand for," he said to resounding applause from the crowd.
"Wouldn't you love to see one of these NFL owners, when somebody disrespects our flag to say, 'Get that son of a b***h off the field right now.  Out! He's fired!"
President Trump's statement is seen as a response to the growing trend of disrespect to "The Star Spangled Banner" by some of the league's top stars who have taken a stance not to stand during the anthem as a protest against what they perceive as unfair treatment of Blacks by Police in the country.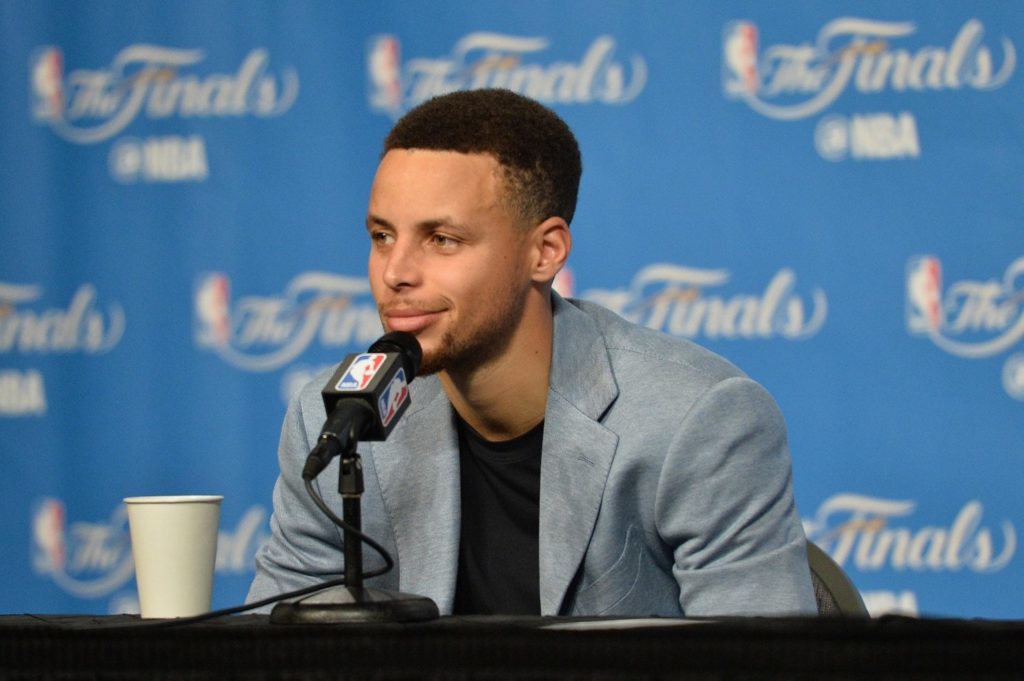 Curry, whose Warriors won their second NBA championship in three years in June, attended a meet-and-greet at the White House when Barack Obama was President but said he feels differently this time around.
"I don't want to go," said Curry.  "That's the nucleus of my belief."
"But it's not just me going to the White House because if it was, this would be a pretty simple conversation…[But] it's the organization, it's the team. It's hard to say because I don't know exactly what we're going to do," elaborated the 29-year-old Warriors guard.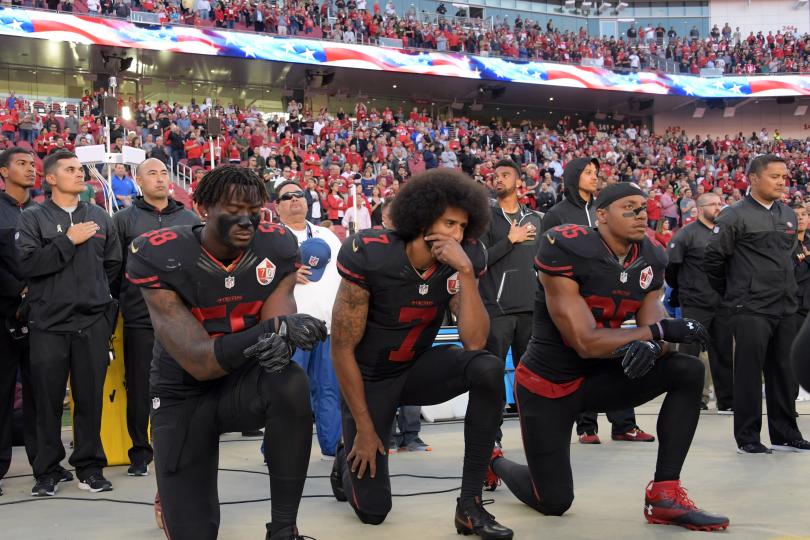 Although Stephen Curry said his personal desire was not to visit the White House he also admitted that his position was made more difficult because he does not represent the whole team.
"Whether we do go or we don't, my belief stays the same," a statement that obviously reflected Curry's previous stated position in June when he indicated that his team would need to "have a conversation" about a visit to the White House.
While he didn't mention Kaepernick specifically by name Trump indicated he believes any players protesting are disrespecting the flag and deserve to lose their jobs.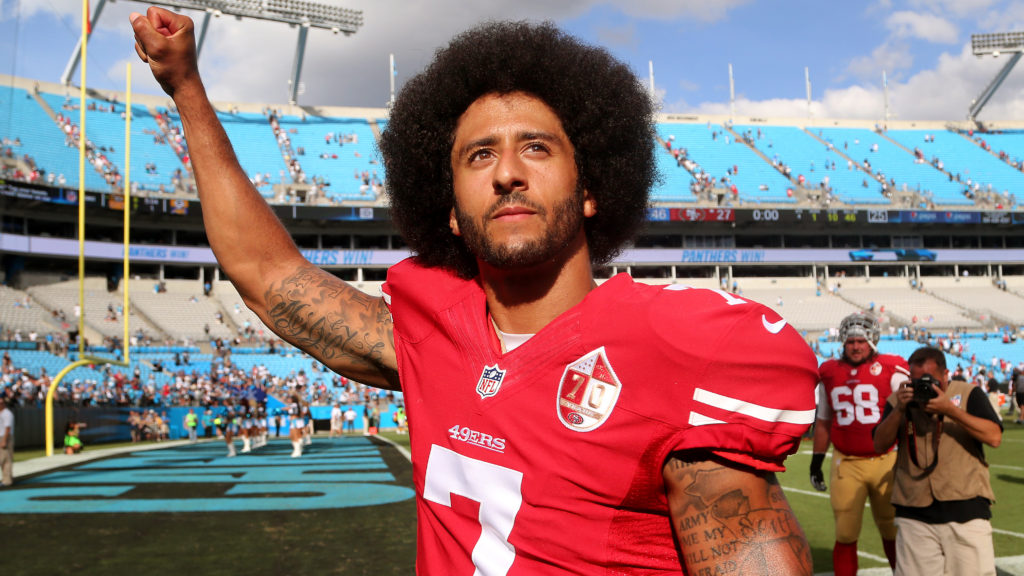 Colin Kaepernick, the San Francisco 49ers Quarterback who was the first to take a public stance by taking a knee has found himself unsigned by any NFL team and remains without a team this season.  Some see his current predicament and ostracism by NFL teams as a result of political and social justice activism antics on the field, something that has caused more controversy and brought division to the once apolitical NFL games.
Since President Trump took office in January 2017, members of the winning Championships Chicago Cubs, New England Patriots and Clemson Tigers have visited the White House.
Copyright © 2017 Manyika Review.  All Rights Reserved.