In yet another dramatic move, Twitter on Friday suspended President Trump's personal Twitter account and announced that it was permanently blocking him from its platform. The action is by far the most drastic punishment by any social media platform to be taken against any politician let alone a seating United States President in recent memory.
What began as a temporary ban and suspension of the @realDonalTrump Twitter account on Wednesday following  violence by some Trump supporters who stormed the Capitol on January 6, quickly  culminated into a permanent ban of the President Of The United States, Donald Trump's personal account.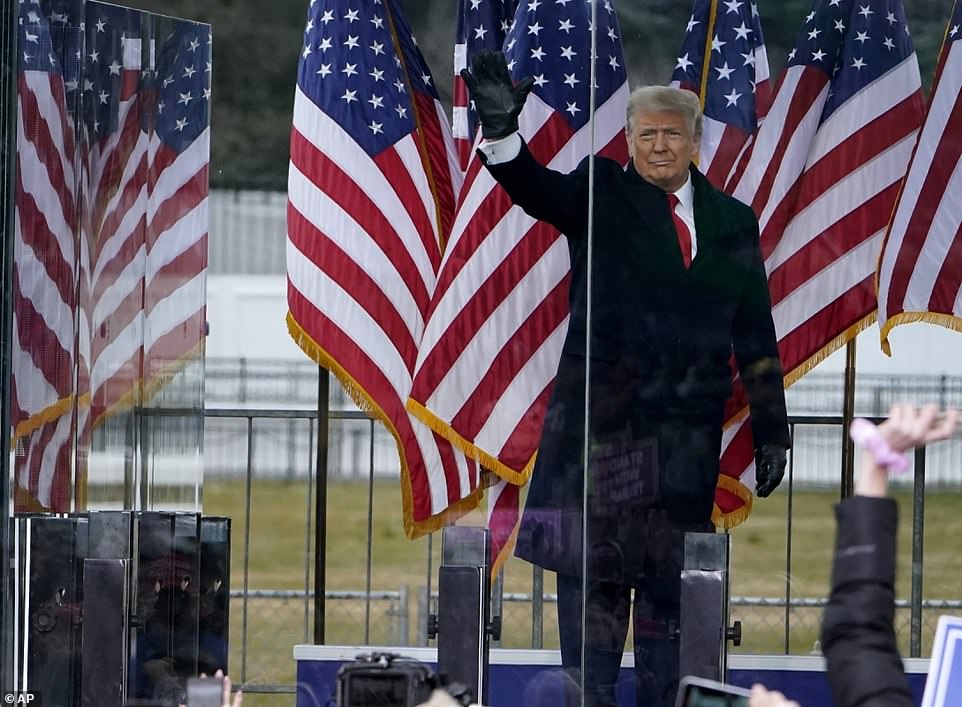 The @realDonaldTrump twitter account had been used by President Trump mostly to interact with his base and over 88 million of his supporters. However, it was also used as an official account to announce the White House and the Trump Administration's policies. Most importantly, this account was a means of communicating directly with the people and he was successful in doing so by going around the media that was clearly hostile to him with over 92% unfavourable coverage of him personally and his Presidency.
To justify its reasoning, Twitter posted the following statement on its platform.
"After close review of recent Tweets from the @realDonaldTrump account and the context around them — specifically how they are being received and interpreted on and off Twitter — we have permanently suspended the account due to the risk of further incitement of violence," the company said in a statement.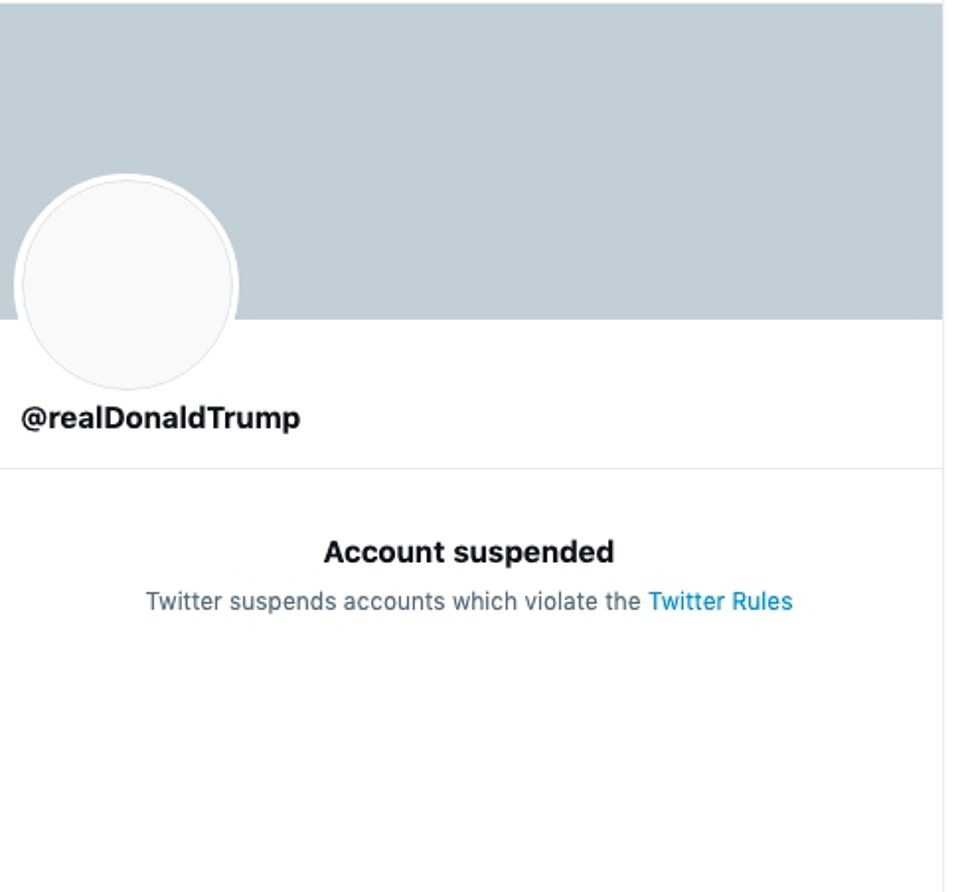 Later that same day on Friday night, the company also suspended the Trump Campaign account for sharing a tweet from President Trump which he posted on @POTUS, the official Presidential account after his was suspended. The now deleted tweets, announced that he would turn to other platforms as well as set up his own social media network.
Recognizing the loophole which Trump took advantage of, Twitter quickly deleted those tweets as well and in essence, denying the President of the United States any mode of communicating his messages to millions of his followers.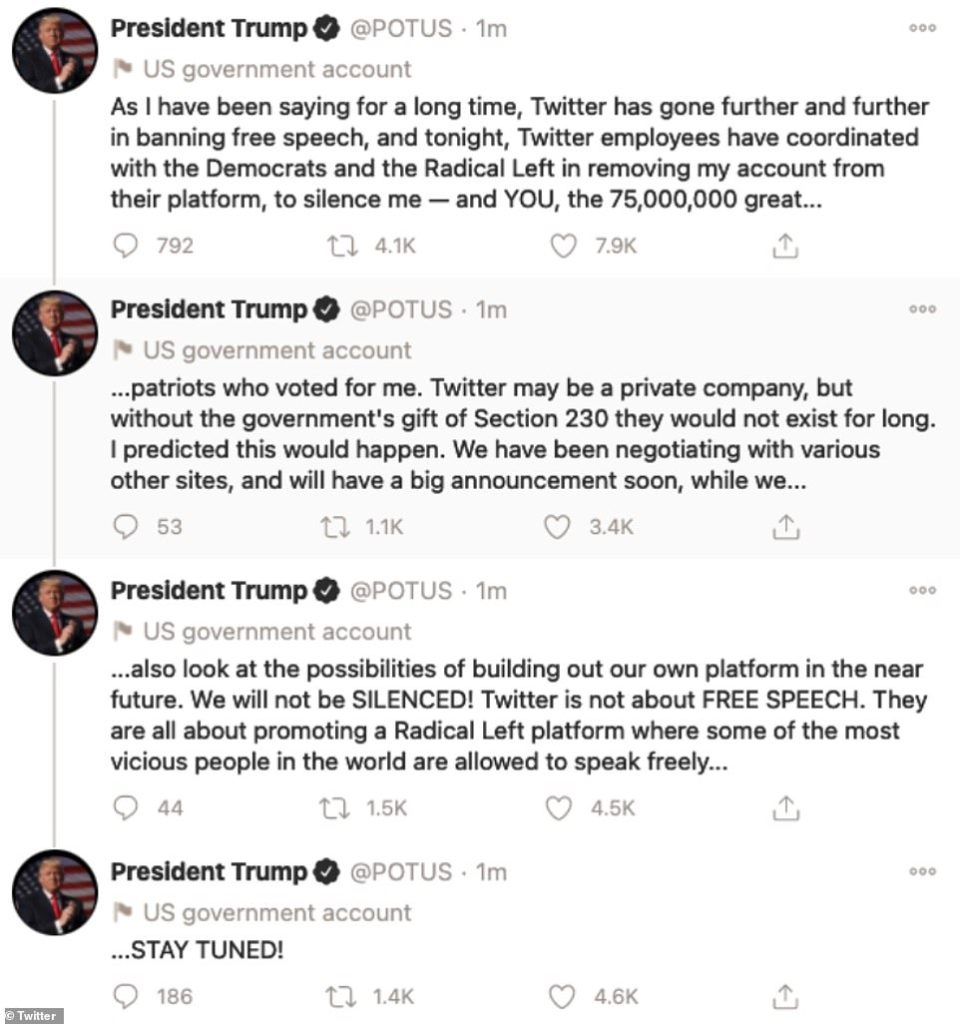 Although this was a drastic move by the social media company to suspend and then later permanently ban the President of the Free World from its platform, the action hardly comes as a surprise to those who have been paying attention to the company's hostile anti-Trump stance. Since the first time then candidate Donald Trump descended the Golden Stairs at the Trump Tower in June 2015 to announce his run for President of The United State and then throughout the last four years of his presidency, there have been constant threats from the company to boot him off its platform but somehow, could not at the time possibly for fear of reprisal.
Furthermore, Twitter has also been under intense pressure from its base notably those on the left ever since, not only to suspend Trump's account but to permanently block his presence from the platform. Using the excuse of the "risk of further incitement of violence" to justify the unprecedented permanent ban of a seating U.S. President mainly as a result of a few unruly supporters together with some Black Lives Matter and Antifa agitators who infiltrated the rally to breach and break into the Capitol, Twitter finally had its way, much to the jubilation of its hardened leftist supporters.
At the same time, it's important to note that Twitter's permanent suspension and ban of President Trump from its platform did not just happen in isolation. In fact, it came after both Facebook, Instagram and Snapchat had already suspended his accounts and banned him from their platforms until after his term in office is over on January 20, if not indefinitely. This, they also did after citing "incitement of violence" as their excuse. Whether or not this suspension of Trump's accounts is permanent or not, remains to be seen.
The decision to ban the Trump Campaign's Twitter account, @TeamTrump came after the company condemned the two last tweets by the President which were shared by the Trump Team account before finally suspending their account as well. The justification was that the tweets shared were in breach of its "Glorification of Violence" policy.
Below are the same tweets deemed to be glorifying "violence" by Twitter.
The first tweet was mostly directed to his supporters and all those Americans who voted for him on November 3, 2020.
"The 75,000,000 great American Patriots who voted for me, AMERICA FIRST, and MAKE AMERICA GREAT AGAIN, will have a GIANT VOICE long into the future. They will not be disrespected or treated unfarily in any way, shape or form!!!"
On the second tweet which was also taken down and deemed as an "incitement of violence" somehow, President Trump was addressing the question of his attendance or lack thereof of Joe Biden's inauguration.
"To a"l those who have asked, I will not be going to Joe Biden's inauguration on January 20th."
Responding to the draconian measures against his father, Donald Trump Jr. took to his own Twitter account to lambast the move, pointing out that "Free-speech no longer existed in America" and citing George Orwell's 1984
"We are living Orwell's 1984," he pointed out, indicating that free-speech had "died with big tech and what's left is only there for a chosen few. This is absolute insanity!"
In further lambasting the social media platform for its actions, Don Jr. also twitted how the entire world is now laughing at the United States.
"The world is laughing at America & Mao, Lenin & Stalin are smiling" at how the tech companies are "able to censor the President" ending with how "Free-speech is dead & controlled by leftists overlords."
In the end and in response to his suspension and permanent ban, President Trump simply pointed out that, "Twitter may be a private company but without the government's gift of Section 230, they would not exist for long."
Copyright © 2021 Manyika Review. All Right Reserved.