President Trump announced on Friday that he is declaring the COVID-19 coronavirus a National Emergency after encountering huge opposition and bureaucratic roadblocks that was hampering his Administration's response to the pandemic.
"I am officially declaring a national emergency," he said from The White House Rose Garden, pointing out that the declaration would free as much as $50 billion in available funding assistance for state and local governments to respond to the outbreak.
By declaring the pandemic a National Emergency, Trump activated the Robert T. Stafford Disaster Relief and Emergency Assistance Act which allows the White House to mobilize the Federal Emergency Management Agency (FEMA) and direct federal aid to states impacted by the virus.  It also gives HHS Secretary emergency authorities to waive any federal laws and regulations and give hospitals and doctors the needed "flexibility" in treating patients.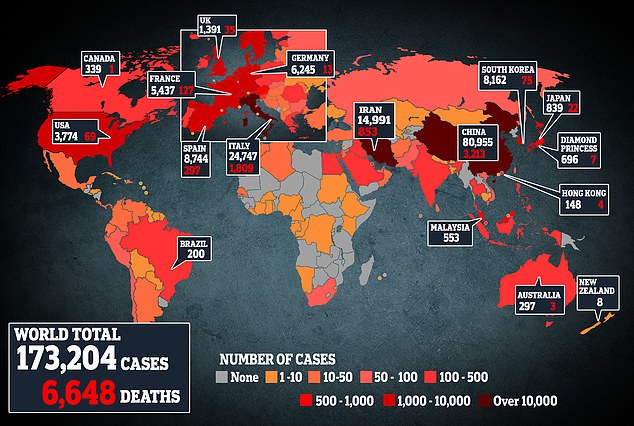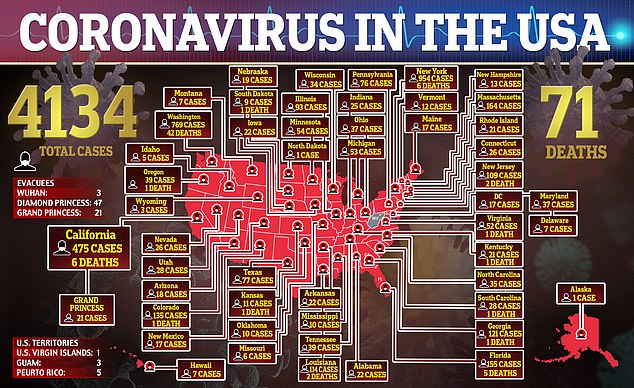 Under the emergency declaration, HHS will be working with hospitals to implement "telehealth" for hospital check-ins, remote doctor visits, waive hospital stay limits and help obtain additional office and hospital space as needed.
Trump also announced a new Public-Private Partnership with major U.S. corporations such as retailers, pharmaceutical companies and diagnostic labs to tackle the pandemic by expanding national testing capabilities.  He was joined by CEOs of Target, Walmart, Becton Dickinson, CVS Health, LabCorp, LHC Group, Quest Diagnostics, Roche and Signify Health.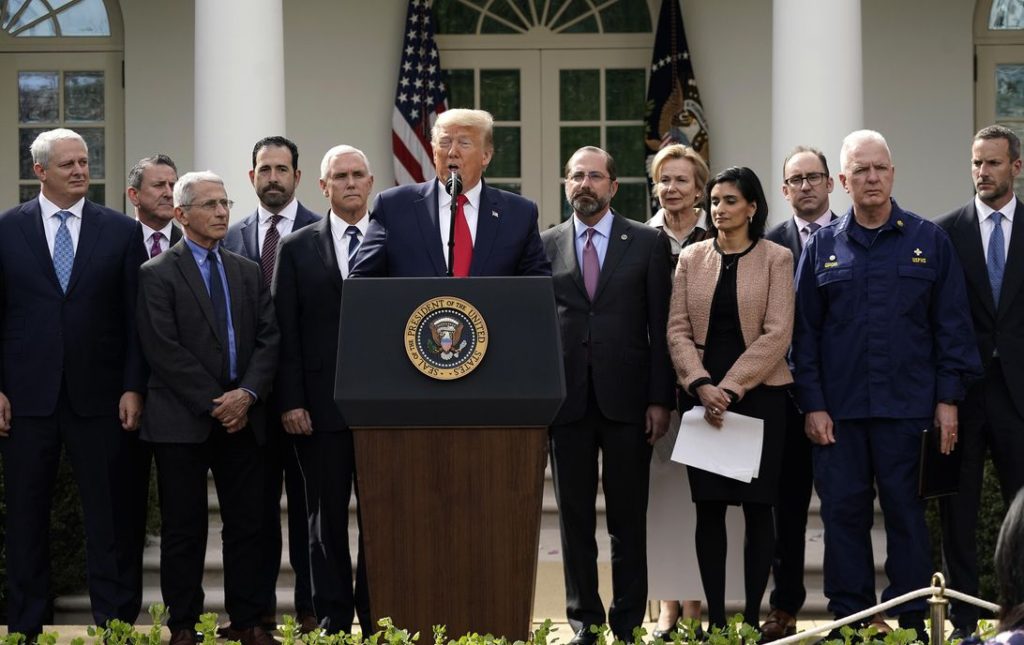 "We are announcing a new partnership with the private sector to vastly increase and accelerate our capacity to test for the coronavirus," he stated during the Press Conference. "We want people to take a test quickly if they need. But we don't want people to take the test if we feel they shouldn't be doing it."
The partnership will include drive-thru testing in some locations and an online portal to screen those seeking to get tested.
"Our overriding goal is to stop the spread of this virus and help Americans impacted by this," Trump said.
According to the Admin estimates the collaboration between public and private labs to boost testing capacity is expected to make available about 1.4 million tests by this week and about 5 million within a month.