Two ISIS suicide bombers targeted two Coptic Churches and blew themselves up killing at least 44 people and injuring over 100 during Palm Sunday celebration.
The first bombing at the Cathedral of the Coptic Pope occurred inside St. George Church while the congregation celebrated Palm Sunday. At least 27 people died with at least 78 injured, according to reports from Cairo's Health Ministry.
The second suicide bombing took place in front of a Christian Church, the St. Marks Cathedral in Alexandria.  At least 48 were injured and 17 died including 3 Police Officers.  The bomber tried to force his way into the congregation but was stopped by the Police before blowing himself up.
ISIS claimed responsibility of both attacks and warned of "more to come."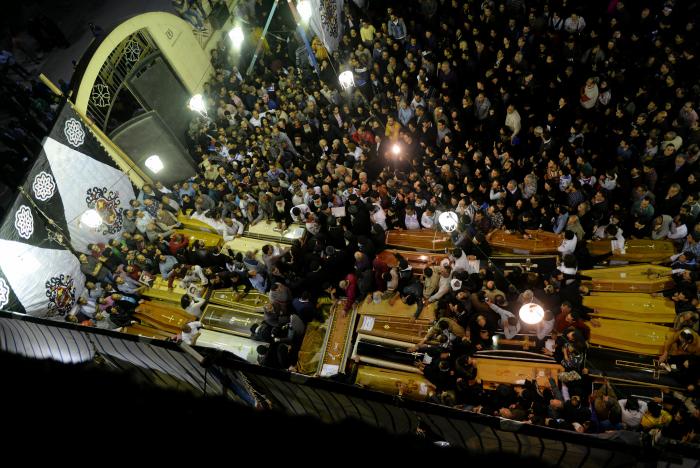 The barbaric incidents occurred a week before the Coptic Easter.  Pope Francis who is due to visit Egypt later this month condemned the attacks during his Palm Sunday remarks in St. Peter's Square.
The Pope then prayed asking God to, "convert the hearts of those who spread terror, violence and death and also the hearts of those who make, and traffic in weapons," according to The Associated Press.
Christians Targeted
One of the oldest Christian order in the world, Coptic Christians, have become targets of systematic attacks and religious persecution by unrepentant religious zealots and fanatics whose doctrine is death and destruction of the Christian faith.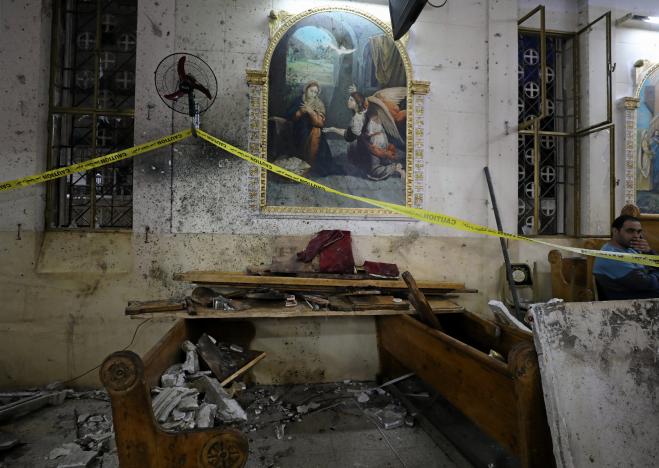 The unrepentant godless killers and religious zealots then warned Christians in Egypt and everywhere else in this chilling message, "Crusaders and their apostate allies should know the bill between us and them is very big and they will pay it with rivers of blood from their children, God willing. Wait for us, for we will wait for you," the group said in a statement.
The attacks have been condemned by religious leaders across the world with one president of the Protestant Churches of Egypt saying of the attack , "The black terrorism aims to create fear among Christians and stop them from going to Church."
Egyptian Christians are now a religious minority comprising only 10% of the country's 90 million population.  They are now the official biggest Christian minority in the Middle East.
History Revisited
For a country like Egypt and Syria, it seems there is no longer a safe place for people of a Christian Faith to run to, whether for refugee or worship as history can show.
In December 2016, attacks at St. Marks Cathedral in Cairo left 29 dead mostly women and children.  Bombings of the Church were carried out on Prophet Muhammad's birthday.  It remained the deadliest targeted attack on a spiritual centre of the Coptic Orthodox Church in modern terrorism against Egyptian Christians until the twin Palm Sunday suicide bombings.
Even then, ISIS claimed responsibility and vowed it was "just the beginning."  Now that these two horrific bombing have occurred in sacred places of worship where people are supposed to feel safe and protected,  the cult of death has claimed responsibility and has once again, declared "there is more to come."
In 2011, 23 worshippers were left dead after a New Year's Eve attack at the Church of Two Saints in Alexandria.
The battle is not yet won.  "Precious in the sight of the Lord is the death of his saints." Psalms 116:15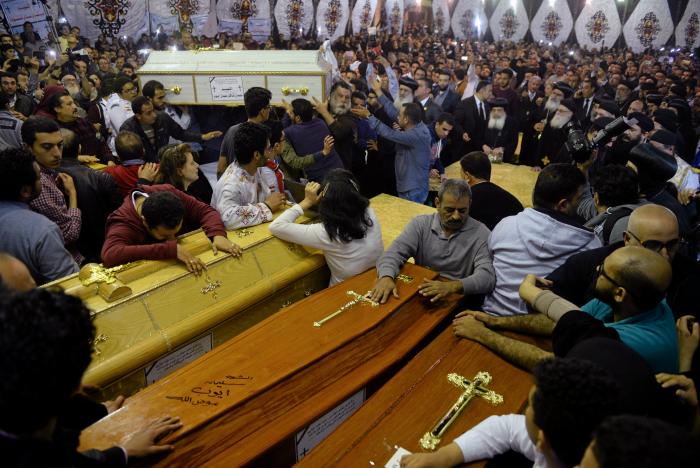 Copyright © 2017 Manyika Review.  All Rights Reserved.