Twice impeached. Twice acquitted. There is nothing more historic and unprecedented than that.
Like a cat with nine lives, President Trump once again defied all odds against him and escaped conviction and a possibility of having been permanently blocked from ever holding public office when on Saturday, he was acquitted by the Democrat-controlled Senate 57-43 votes on charges of high crimes and misdemeanour pertaining to inciting riots on The Capitol on January 6.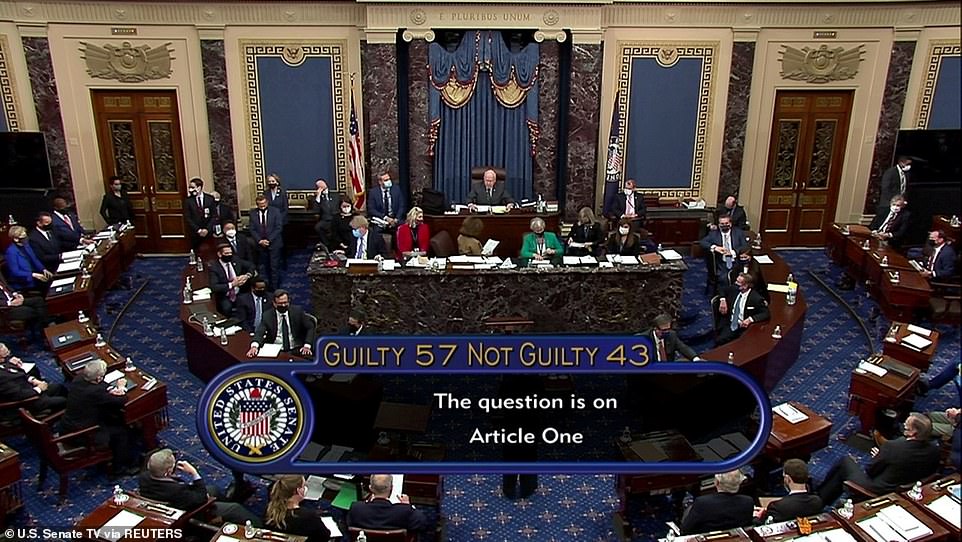 This is the second Trump acquittal in a year.  Last year on February 6, 2020, President Trump was acquitted 52-48 on charges of Abuse of Power and 53-47 on charges of Obstruction of Congress by the GOP-controlled Senate.  
The acquittal verdict and failure to convict is good news for Trump and his millions of MAGA Supporters.  Furthermore, Saturday was a good day for President Trump and for the Constitution.  In essence, what this means is that Trump is now free to run again for the Office of The President of The United States in 2024 without any hindrances, that is,  should he choose to do so.  
In a historic vote to convict and then proceed to ban Trump from ever running for or hold any public office again, the Democrat-led Senate failed to get the 67 votes needed, which is the standard two-thirds requirement by the Constitution. Instead, they managed 57 votes after only 7 Republicans crossed over to join them in voting against their own party's former President.
The seven Republican Senators who joined ranks with Democrats to convict President Trump consisted of the usual culprits, the Never-Trumpers who have always been anti-Trump from the initial onset.  These are Mitt Romney (Utah), Ben Sasse (Nebraska), Susan Collins (Maine), Lisa Murkowski (Alaska) and Pat Toomey (Pennsylvania) joined by Richard Burr (North Carolina) and Bill Cassidy (Louisiana).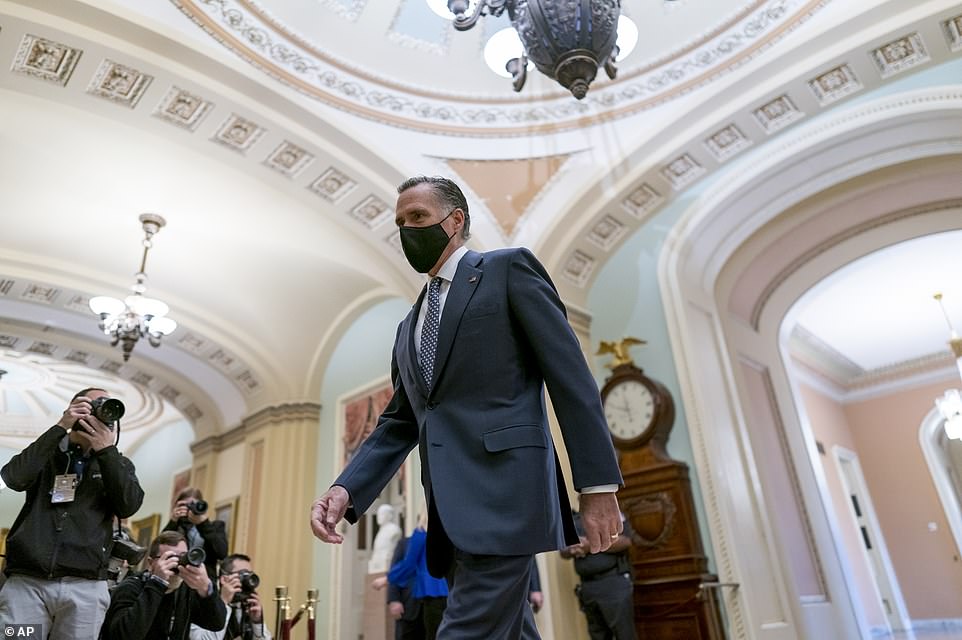 While it was obvious as to how the usual culprits would vote, the real surprise came from Senator Richard Burr who is retiring. On the other hand, Bill Cassidy wasn't that much of a surprise as he had already indicated in public that he was leaning towards voting for conviction.
Prior to the Impeachment Trial's conclusion, there had been hope that probably the final arguments and the proof provided by the Trump Defense Team would convince Cassidy to vote otherwise but that wasn't the case.
Immediately after the acquittal verdict was rendered, President Trump through his Office issued a statement in a letter thanking the 43 Republicans who voted to acquit him and to express his feelings on what he termed, "the greatest witch hunt"  in the history of the nation.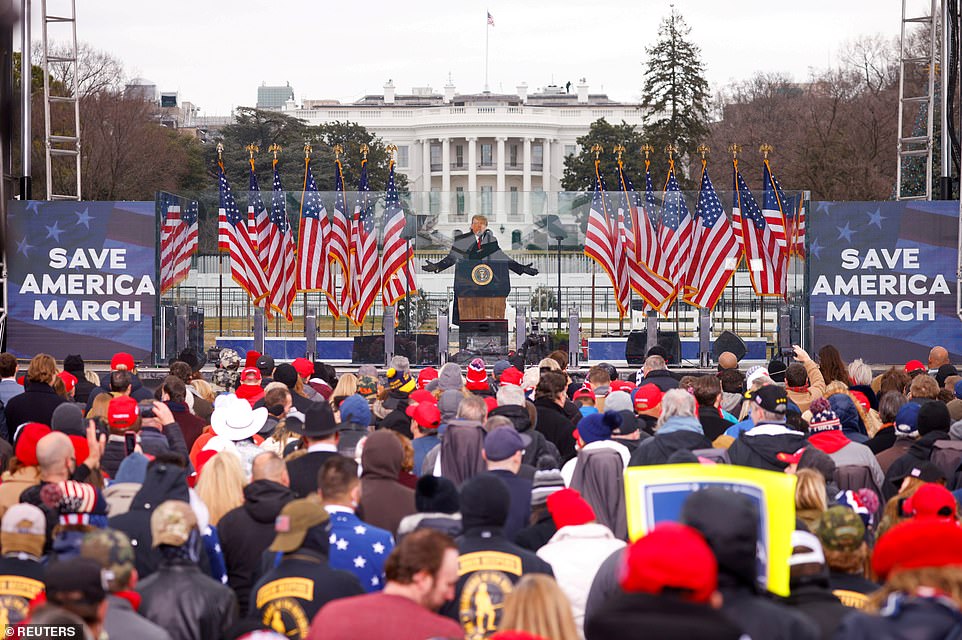 "My deepest thanks as well to all of the United States Senators and Members of Congress who stood proudly for the Constitution we all revere and for the sacred legal principles at the heart of our country."
He then briefly talked about the MAGA Movement and the future ahead.
"Our historic, patriotic and beautiful movement to Make America Great Again has only just begun. In the months ahead I have much to share with you, and I look forward to continuing our incredible journey together to achieve American greatness for all of our people. There has never been anything like it!"
"It is a sad commentary on our times that one political party in America is given a free pass to denigrate the rule of law, defame law enforcement, cheer mobs, excuse rioters, and transform justice into a tool of political vengeance, and persecute, blacklist, cancel and suppress all people and viewpoints with whom or which they disagree. I always have, and always will, be a champion for the unwavering rule of law, the heroes of law enforcement, and the right of Americans to peacefully and honorably debate the issues of the day without malice and without hate."
With President Trump's acquittal, there is renewed anticipation of a Trump comeback and a MAGA 2.0 resurgence  in 2024.
Copyright © 2021 Manyika Review. All Rights Reserved.