The "Nodding Lady" who became an unexpected instant internet and social media sensation after going viral last Thursday night during the NBC Trump Town Hall has been identified.  The Black woman is Myra Joli, a 55-year old Immigration Lawyer from Miami.  
Ms. Joli is a Naturalized American from the Dominican Republic who is a Trump Supporter and a former beauty queen. According to the Miami Herald, the "Nodding Lady" who is a former Democrat was a 2018 Congressional Candidate for Florida where she ran on an Independent ticket.
In a single appearance, Joli, went from being a hazy nodding image seated to the left behind the President to being  the most talked about and most searched "mystery woman" on the internet overnight.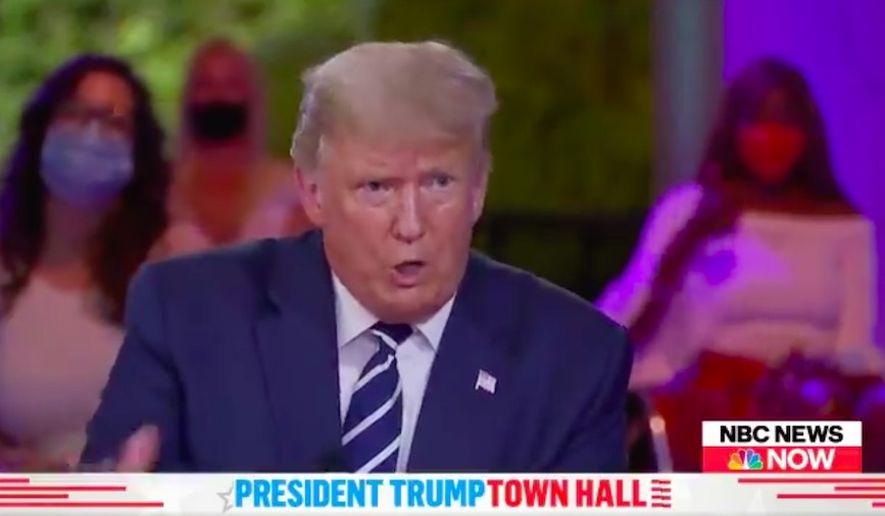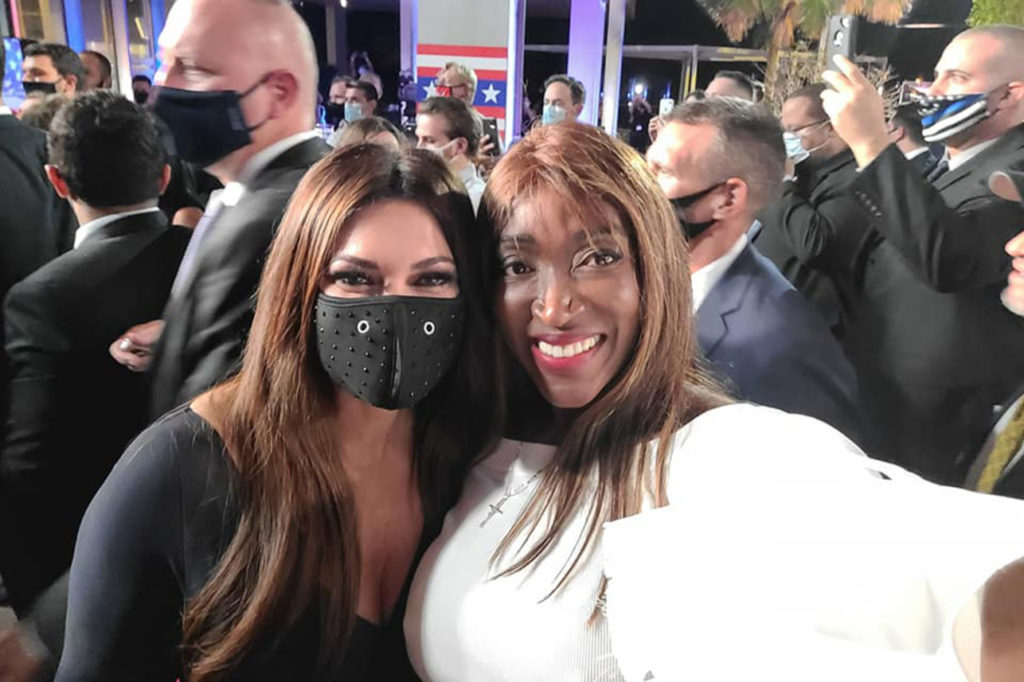 The sheer optics of having a Black Woman giving a nod and a thumbs-up sign to what President Trump was saying during the hour-long Town Hall, enraged the left. This culminated in the creation of a hashtag, #NoddingLady including calls to unmask, doxx and even go after her.
After the event, Myra Joli spoke to President Trump outside the venue in a video posted on her Facebook page.
In the brief encounter, she is heard shouting to the President.
"We have your back! You see, you see! You are the best!"
In response, Trump asks Joli where she is from of which she responded,
"I'm from the Dominican Republican but I'm American. I'm an American."
Undoubtedly, it was Joli's presence and her constant nods to most of what President Trump was saying at the NBC Town Hall which earned her the moniker, , "Nodding Lady."
© Copyright 2020 Manyika Review. All Rights Reserved.