President Trump is now inVietnam for a second highstakes summit with Kim Jong Un after arriving on Tuesday evening local time.  The iconic Presidential plane Air Force One touched down in Hanoi after a 21-hour long flight from Washington, DC with two stopovers for refuelling in the UK and Qatar.
The President announced his arrival on Twitter later tweeted and thanked the Vietnamese for their welcome.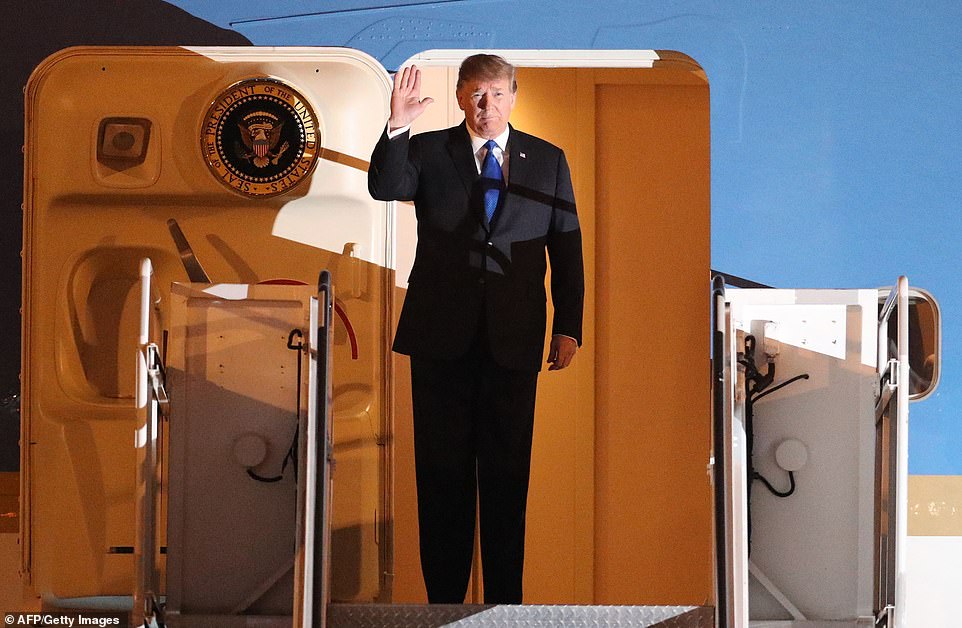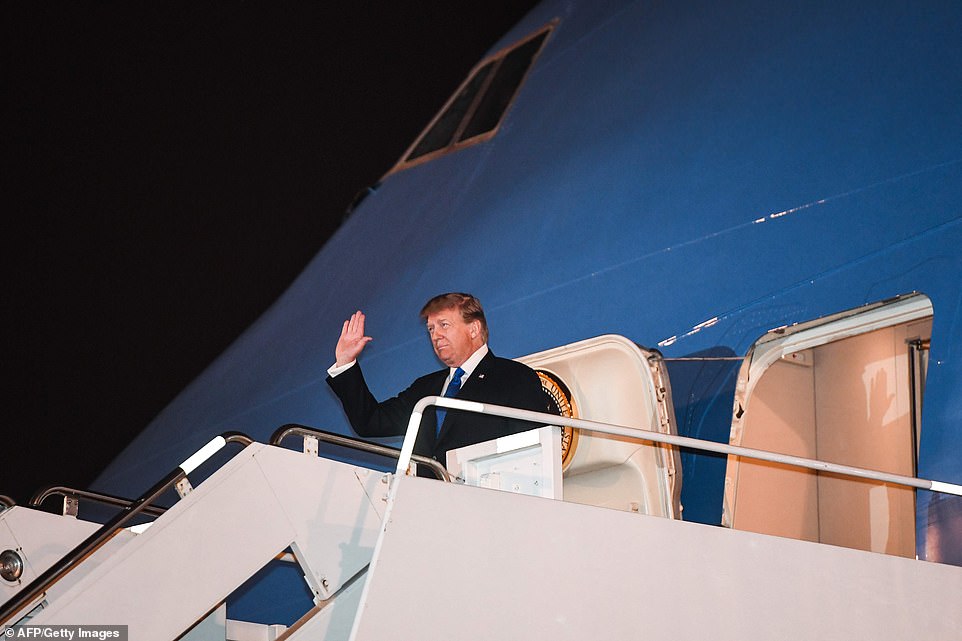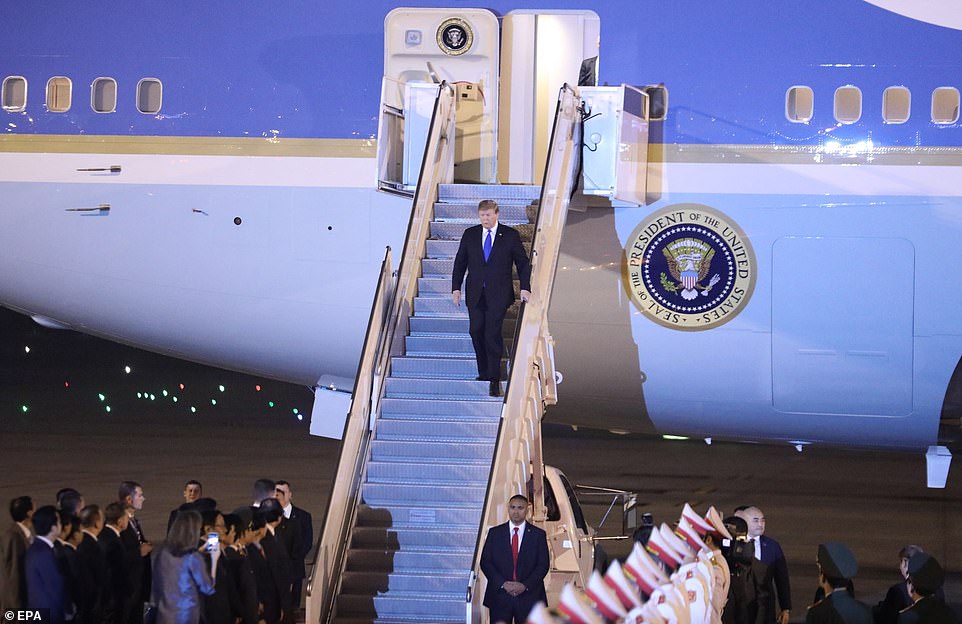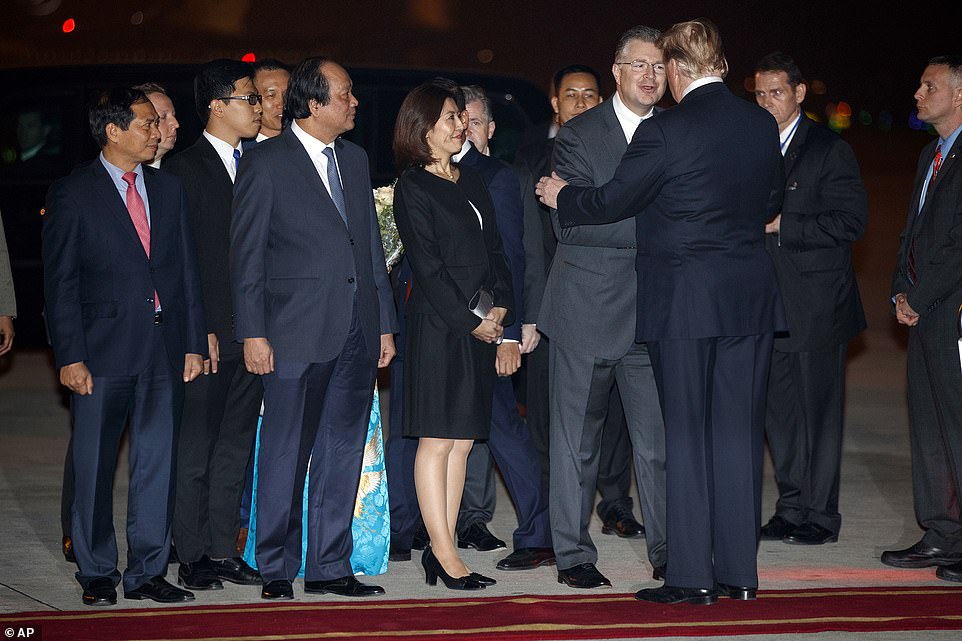 President Trump left DC for Vietnam on Monday to meet with his North Korean counterpart Kim Jong Un in the second summit of now known as a summit of "seconds".
This is a summit of seconds in that this is the second time a seating U.S. President (the same President) is meeting with a dictator from the world's most reclusive regime. It is also a second time that President Trump is in Hanoi the first time being on November 9, 2017 for the Economic Summit.
Kim Jong Un who was already in Vietnam arrived by train on Tuesday morning after travelling almost 60-hours, a 2,800 mile trip by rail from Pyongyang to Dong Dang, a border town with China.
The trip from Pyongyang through China to the Vietnamese border town took 2,800 mile trip through China by rail to the Vietnamese border town took the North Korean leader and his entourage including a dozen bodyguards two-and-a-half days.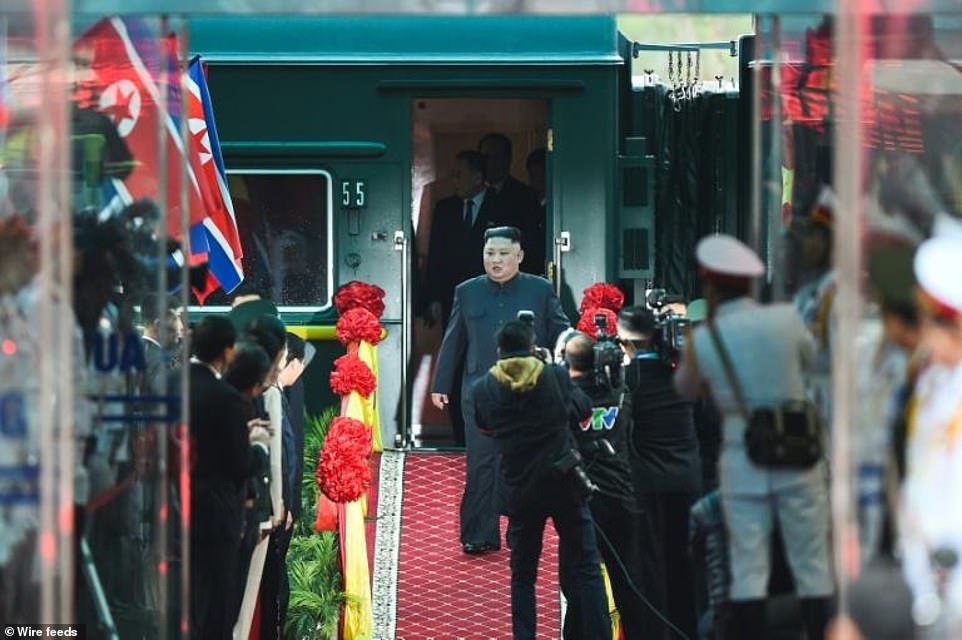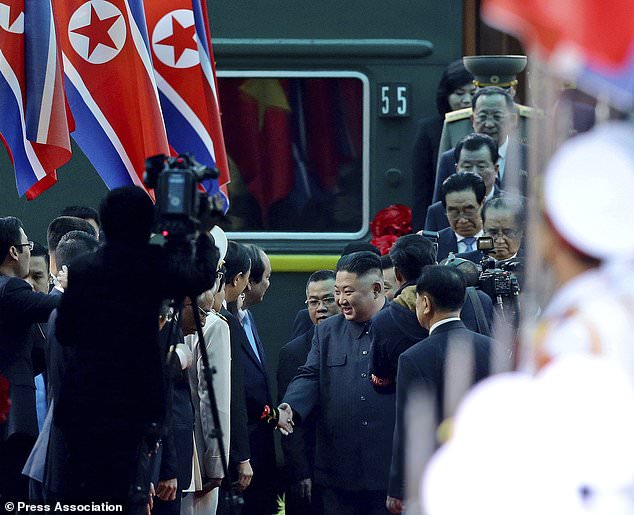 The iconic bullet-proof green train that Kim and his entourage travelled in and the 2,800 mile route it took from Pyongyang to Vietnam has a symbolic significance to North Koreans and Vietnamese.  His grandfather Kim Il-Sung took the same train and same route to travel to Vietnam almost 6 decades ago, a significant historic symbolism of hope to the North and South Koreans hoping for peace.
President Trump and Kim Jong Un are in Hanoi for the second highstakes summit which takes place over 2 days on Wednesday and Thursday, from 27 to 28 February.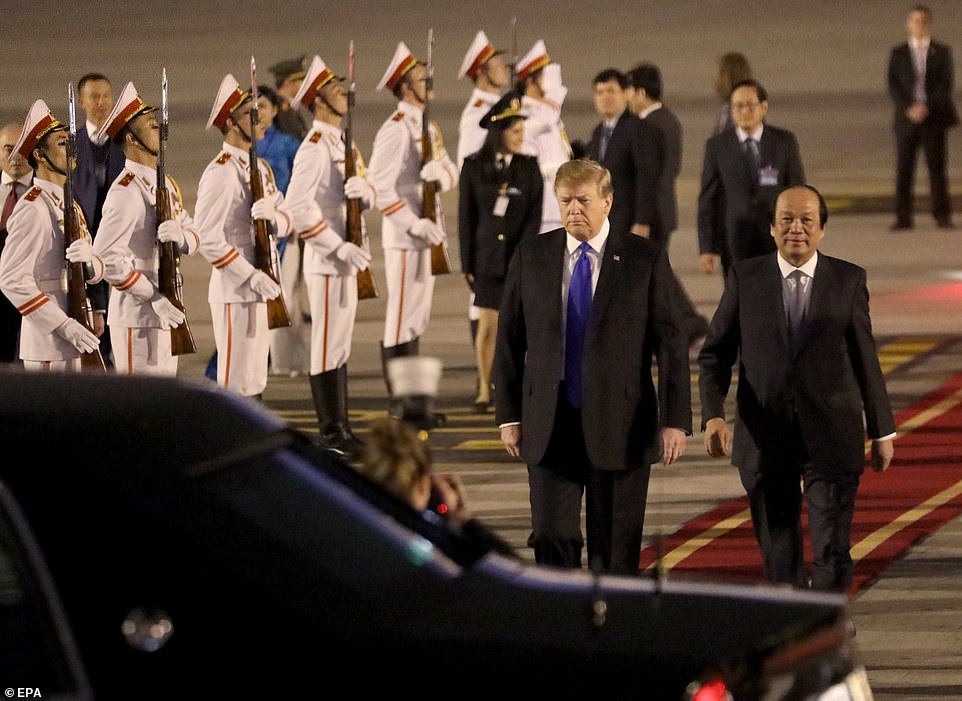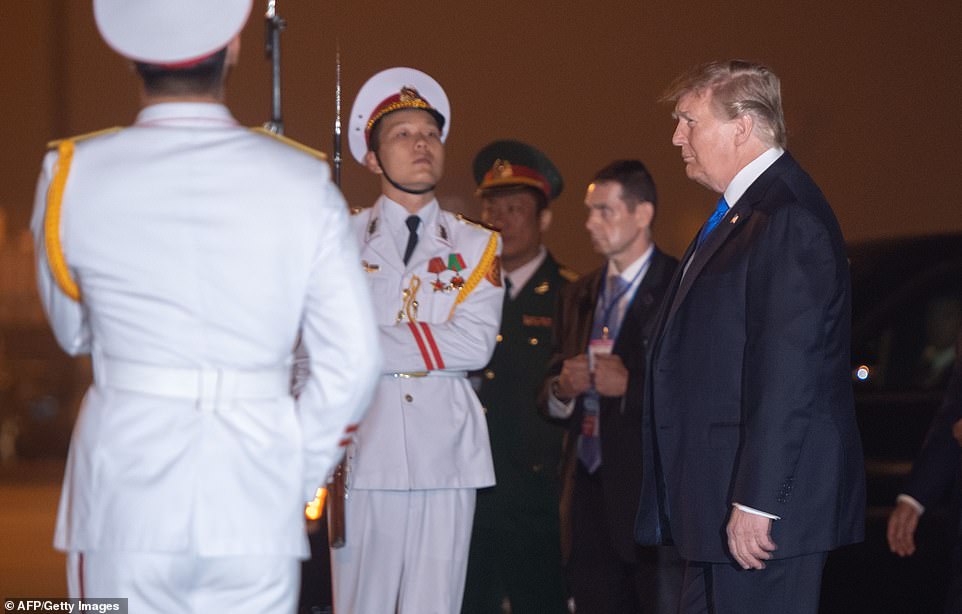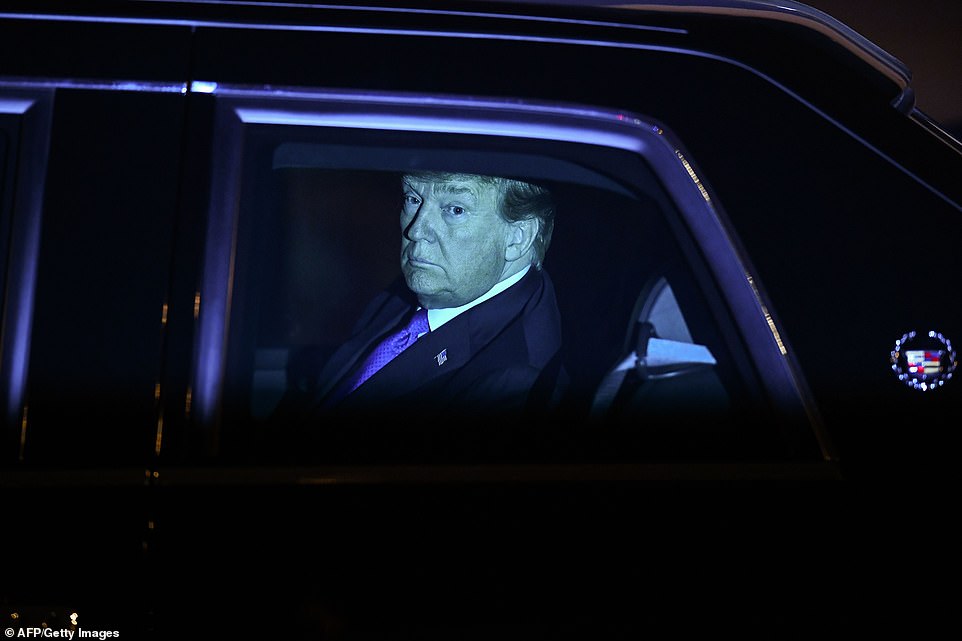 The two leaders are set to meet face-to-face for the second time in 8 months since the first historic encounter on June 12 last year in Singapore. They will meet on Wednesday evening local time for a "social dinner" before the crucial highstakes meeting and negotiations on denuclearization among other things.
President Trump will head home on Thursday immediately after the second meeting whilst Kim is reported will remain behind in Vietnam for a few days.
Kim Jong Un, it is reported, will stay behind to check out the host country's thriving economy as well as explore its successful economic story which he hopes to emulate someday back in his DPRK.
Copyright © 2019 Manyika Review. All Rights Reserved