Former Apprentice contestant and reality star, Omarosa Manigault Newman, who was the only Black Woman and top African-American White House aide to President Donald Trump has resigned.
Although she quit the Trump Administration on Tuesday, her resignation will take effect next year on January 20, 2018 on the first anniversary of the inauguration and the Trump Administration's entry into the White House.
Speaking with ABC's Michael Strahan on Good Morning America on Thursday in her first interview following her exit, the former Communications Director in the White House Office of Public Liaison categorically denied reports that she had been "fired" by General John Kelly after a dramatic confrontation.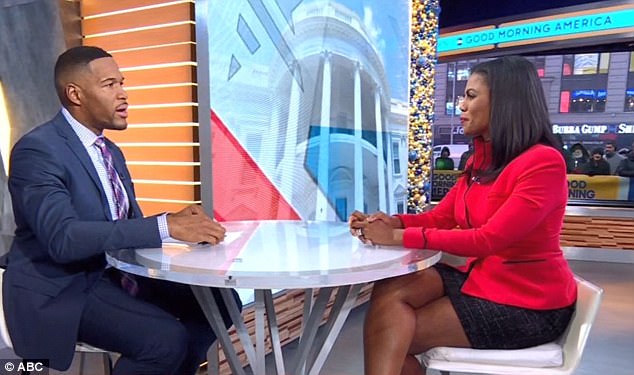 "I resigned and I didn't do that in the residence as being reported. John Kelly and I sat down in the Situation Room which is a very secure, very quiet room in the White House and we had a very candid conversation," she explained to Strahan.
She repeatedly dismissed as "100 percent false" reports that she was physically removed from the White House by Secret Service agents after she tried to force her way into President Trump's White House residence to ask about her dismissal.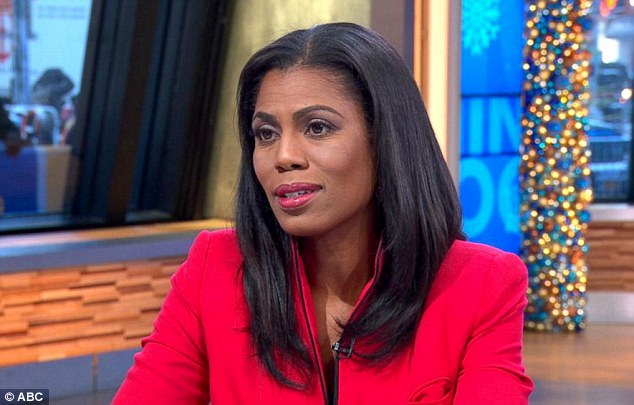 Instead, Omarosa insisted that she chose the resignation date to coincide with the first anniversary of the Trump Administration. What she is doing quitting on the first anniversary of the Administration is standard practice that is  the norm in Washington DC for people who work in political campaigns.
They quit the administrations that brought them in, usually at the one year mark to pursue other things.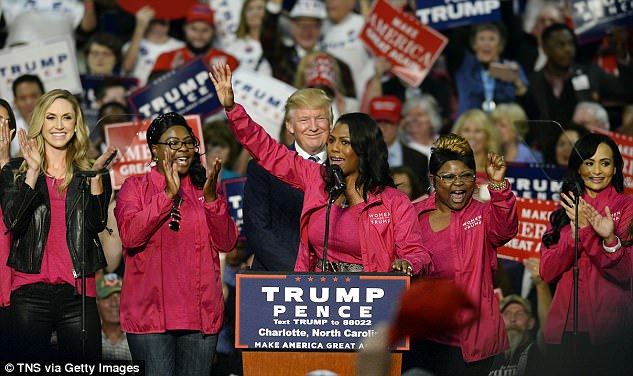 "I wanted to make the one-year mark that was one of the goals that I set out and then get back to my life," she said on ABC.
President Trump who is known to like Omarosa and has been close to her since she first appeared on his NBC's Apprentice show, twitted his gratitude on Wednesday.
"Thank you Omarosa for your service!  I wish you continued success."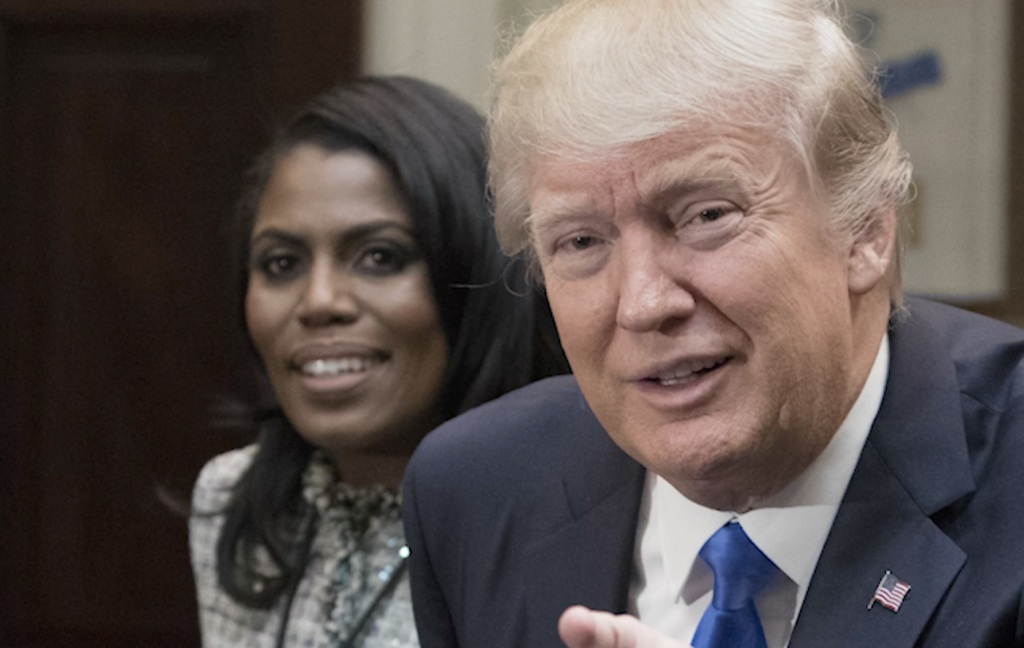 He however, declined any further comment on her abrupt departure from his Administration.  To the chagrin of the media, he continues to praise and defend her instead.
"I like Omarosa," he said when bombarded by questions. "Omarosa is a good person."
In a surprising move, the very secretive United States Secret Service that almost never engages the media responded via Twitter.  The agency denied reports that its agents "physically removed" the former Apprentice star from the White House after her service had been terminated.
"Reporting regarding Secret Service personnel physically removing Omarosa Manigault Newman from the @White House complex is incorrect," read the first Tweet.
"The Secret Service was not involved in the termination process of Ms Manigault Newman or the escort off of the complex," read another Tweet from the Secret Service account.
The agency also revealed that her access to the White House complex has been revoked.
"Our only involvement in this matter was to deactivate the individual's pass which grants access to the complex," concluded the Tweet.


On Wednesday, White House Press Secretary, Sarah Sanders-Huckabee  announced that Omarosa Maniganult Newman, President Trump's most high-profile African-American female advisor and staunch supporter would be resigning from her position as Director of Communications at the White House Office of Public Liaison.
She declined to offer details on the impromptu departure.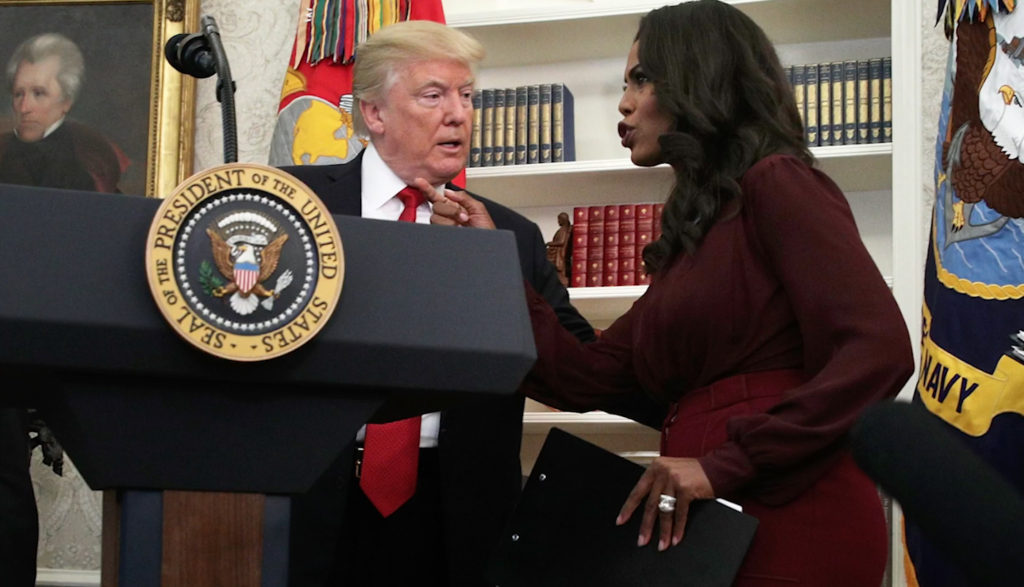 "Omarosa Manigault Newman resigned yesterday to pursue other opportunities.  Her departure will not be effective until January 20, 2018.  We wish her the best in future endeavors and are grateful for her service," it said.
According to reports, there is an agreement to pay Omarosa through her separation date in January 2018.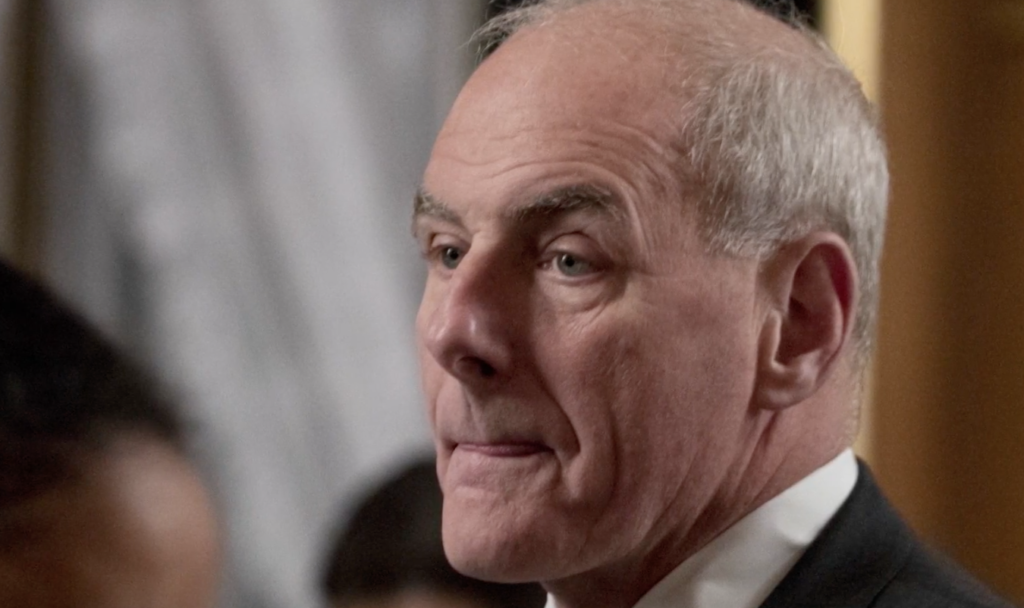 The 43-year old former reality star turned Presidential Advisor said she felt "very lonely" and isolated as the only senior Black woman working alongside people in the Trump Administration who, according to her, "had never worked with minorities or didn't know how to interact with them."
"It has been very, very challenging being the only African-American woman in the senior staff," she said on ABC News' Nightline on Thursday.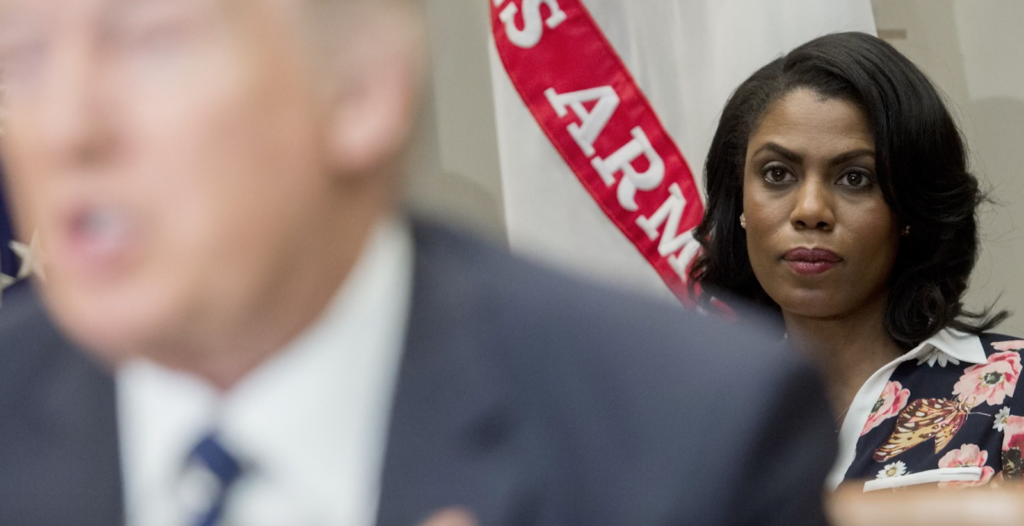 While speaking to Michael Strahan, Omarosa alluded to seeing and hearing things during her time at the White House that made her unhappy and "uncomfortable" but did not give specific examples.
"There were a lot of things that I observed during the last year that I was very unhappy with, that I was very uncomfortable with," she told Strahan.  "Things that I observed, that heard, that I listened to."
She however declined to comment any further as she insisted she was still "technically" employed by the White House.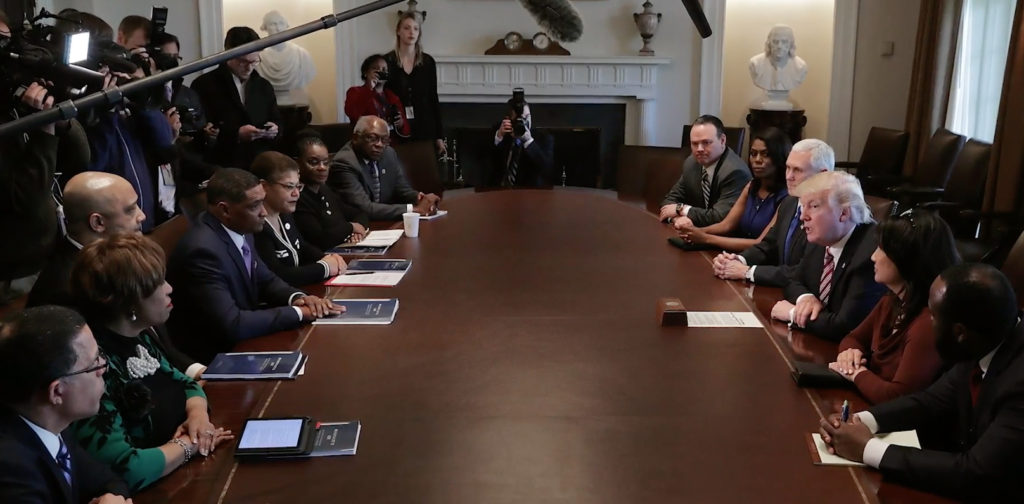 "I have seen things that have made me uncomfortable, that have upset me, that have affected me deeply and emotionally, that have affected my community and my people and when I can tell my story, it is a profound story that I know the world will want to hear."
She pointed out in the same interview that she has "a story to tell" about everything she experienced.
"But when I have a chance to tell my story, Michael, it's quite a story to tell as the only African-American woman in this White House, as a senior staff and Assistant to the President," she teased while bringing up the sensitive issue on race.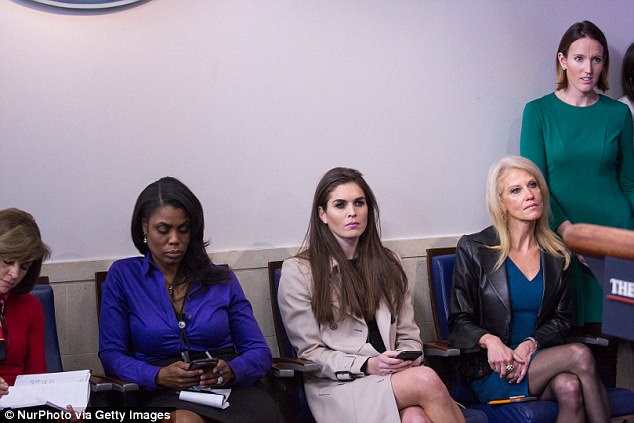 The outspoken Manigault Newman also hinted at possibly racial tension in the White House when she said she "stands out" because she was the only African-American woman at the table.
She even suggested that her loyalty and 14-year long friendship with Trump that strengthened during the 2016 Presidential campaign may have been a source of jealousy with some White House staff including her access to the President.
"Certainly, I had more access than most and people had problems with that.  People had problems with my 14-year relationship with this President.  But I have always been loyal to him," she said.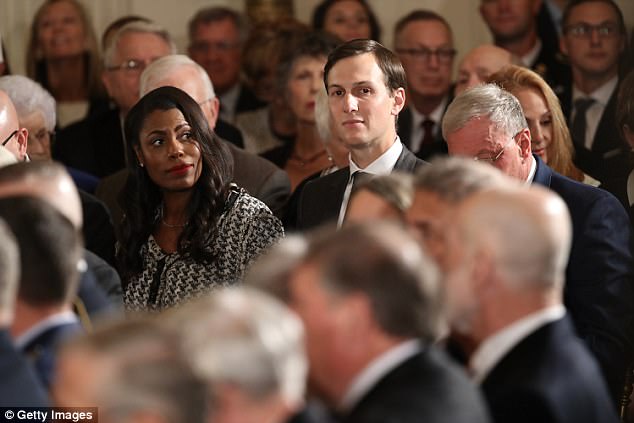 Omarosa Manigault who became the Apprentice villain and the most hated TV reality star, was disliked by many within the African-American community.  Her close association with Donald Trump the billionaire tycoon turned President drove the liberal media crazy, with Black media personalities calling her a 'House Negro'.
She was criticized for being part of the Trump campaign and then called a sellout for being a member of the Trump Administration.  Most surprisingly, the most vicious of attacks during her tenure and now her departure from the Administration came from the Black community particularly African-American reporters and pundits alike, mainly female.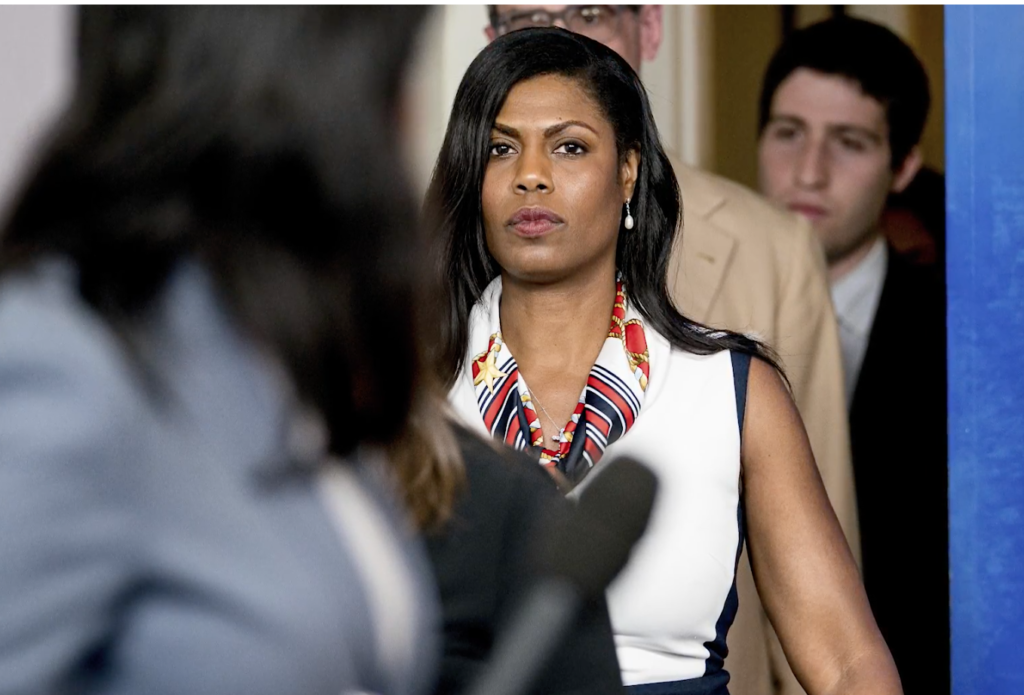 Omarosé Onée Manigault otherwise commonly known as Omarosa, holds a Bachelor Degree in Broadcast Journalism and a Masters Degree in Politics (International Relations) and Mass Communication from Howard University.  She pursued a Phd in Communications but never completed it.  In the 1990's, she worked for the Clinton Administration in Vice President Al Gore's office.
She was named the Director of Communications for the Office of Public Liaison for the Trump Administration in 2016 after the election. Her position is one of the highest paid in the Administration, taking home $179,000 a year.
Copyright © 2017 Manyika Review.  All Rights Reserved.