President Trump continues his foreign trips this time in the U.K. after another successful recently ended state visit and trip to Japan .
Trump left the U.S. on Friday May 24 arriving in the small island nation on Saturday May 25 on a 3-day state visit to Japan which ended on Monday, May 27.
During that trip, Trump successfully managed to set new records of two firsts by being the first seating U.S. President to be invited to meet the new Emperor as well as the first to attend sumo wrestling.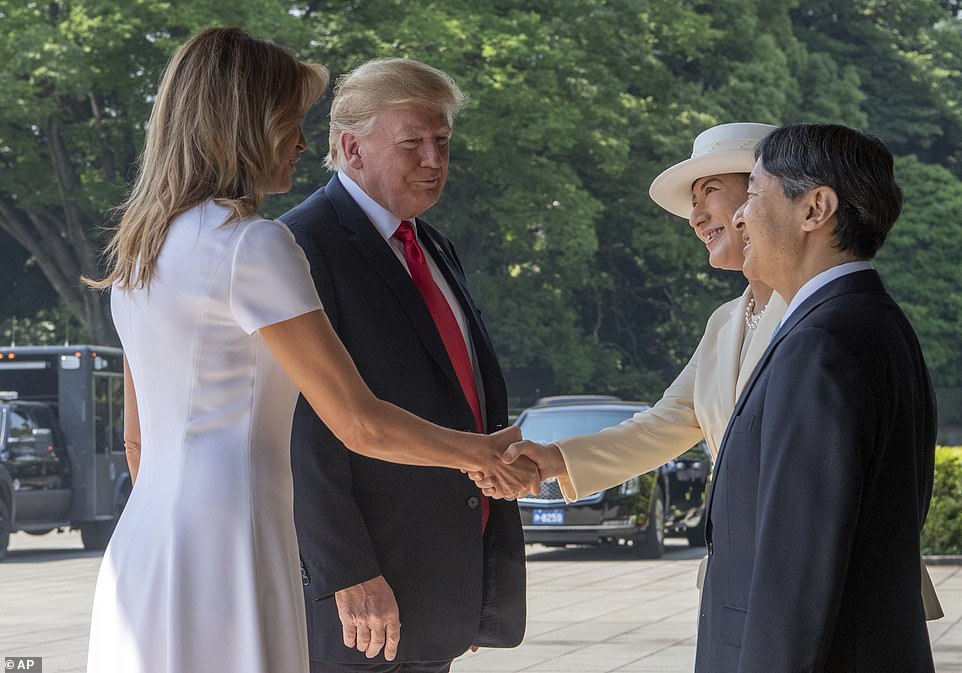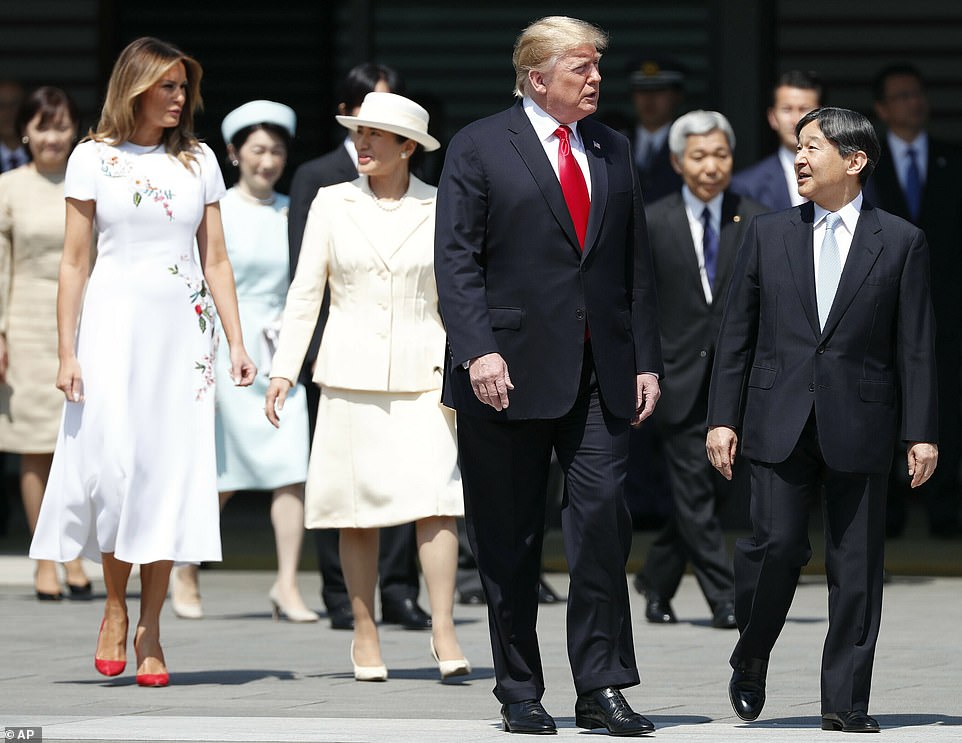 President Trump became the first foreign and western leader to meet with the newly enthroned Japanese Emperor Naruhito who ascended the throne on May 1 after the abdication by his elderly father, the first to do so in 200 years of tradition.  
The enthronement of the new Emperor Naruhito opened what has been called a new era of "Rewa" or "Beautiful Harmony."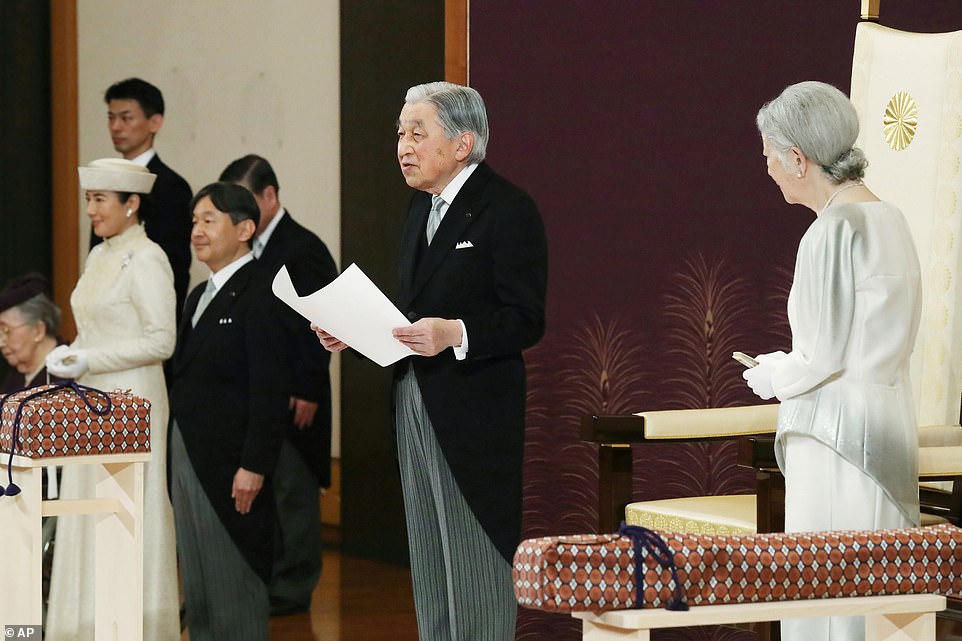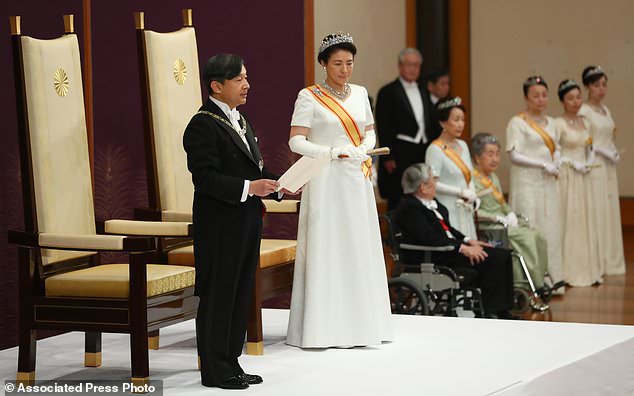 Before his official visit to the Imperial Palace, Trump spent the weekend with his Japanese counterpart and close friend Shinzo Abe where they enjoyed a game of golf, ate out and attended a game of sumo.
On Saturday, the two friends hung out over a game of golf in what has become known as 'golf diplomacy' and which has become synonymous with President Trump's negotiations.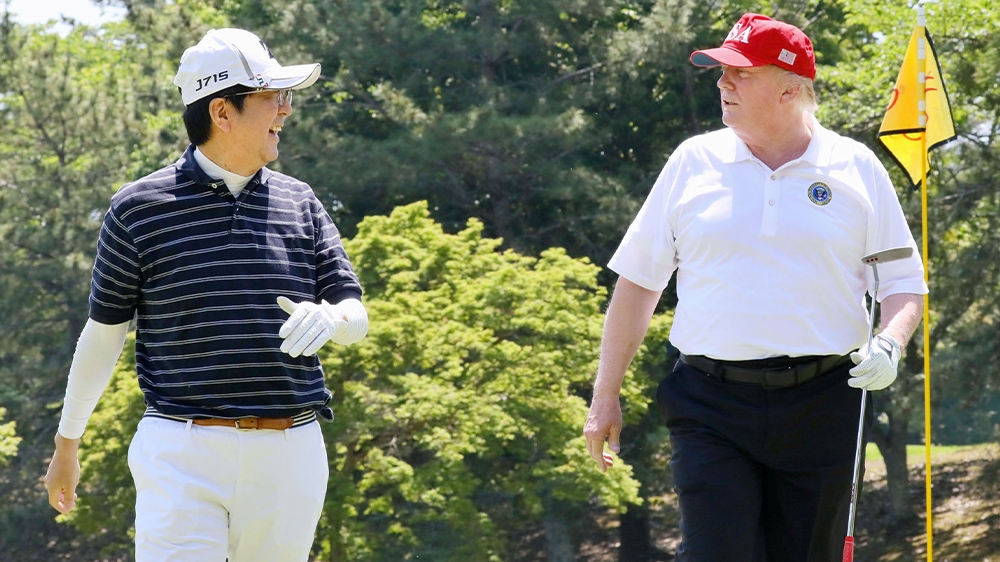 "Golf Diplomacy" as it has been aptly named,  has become a common feature in Trump's diplomatic meetings and negotiations with foreign leaders, be it at home or abroad.  The friends later celebrated with a meal from McDonalds, another known favourite of President Trump's.
On Sunday, the two leaders, President Trump and Prime Minister Shinzo Abe and their spouses attended a Sumo Wrestling event during the day.  Once again, Trump's attendance made him the first U.S. President to do so including presenting the President's Trophy to the winner.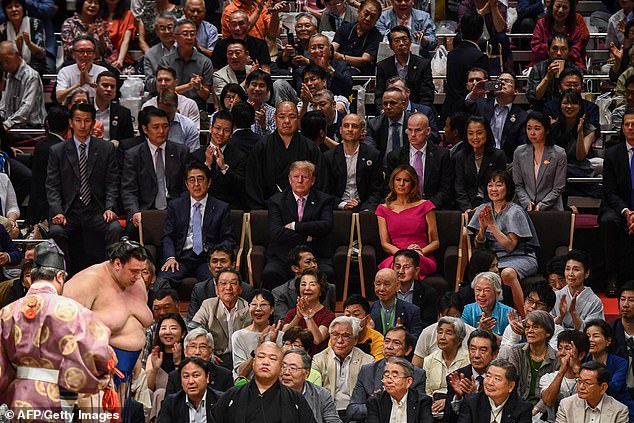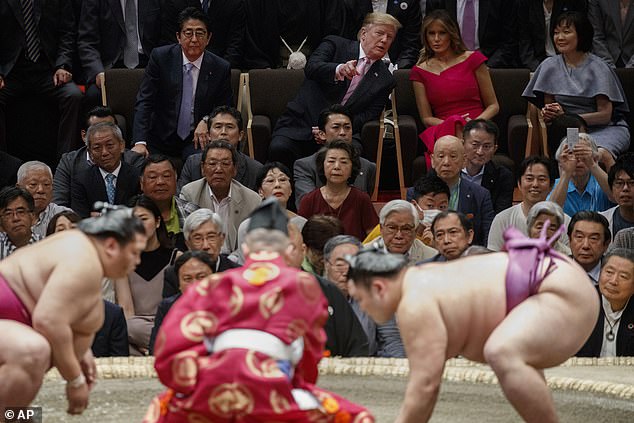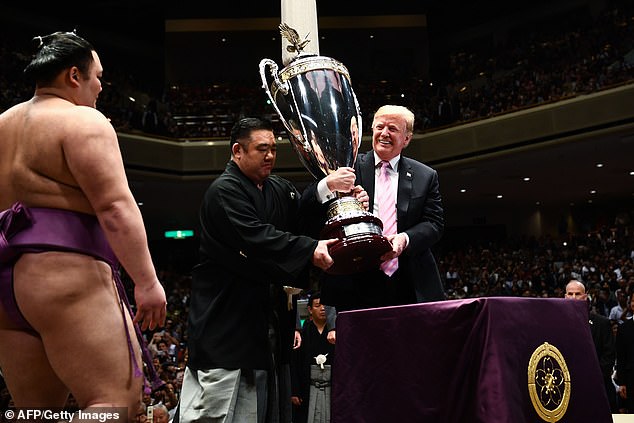 The Trumps and the Abes ended a busy day with a couples dinner later that evening.  It was a great way to end cap a busy weekend.
On Monday, President Trump was treated to a Red Carpet welcome at the Imperial Palace where he was greeted by Emperor Naruhito and Empress Masako as part of a formal welcome ceremony.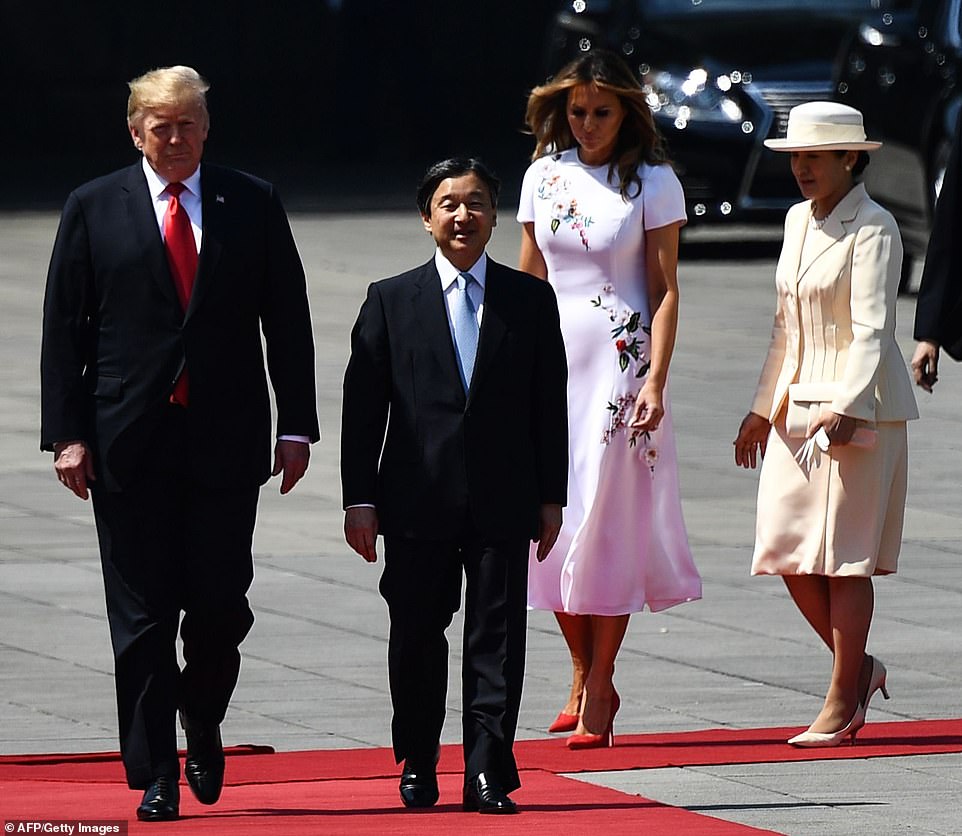 The welcome ceremony was also a state call and a gift exchange ceremony. The entire prestigious event was broadcast live in Japan and for the whole world to see.
President Trump and First Lady Melania were guests of honour later that evening at the Imperial Palace where they were treated to a Royal Banquet hosted by the Emperor and Empress.
After the Welcome Ceremony at the Imperial Palace, President Trump and First Lady Melania together with the Abes went to Akasaka Palace in the afternoon where they met with Japanese families whose family members were abducted by North Korea.   This was later followed by a joint press conference (JPC) between the two leaders.
The First Ladies spent the day at Akasaka Palace being treated to traditional music and dance and watched the carp while their husbands were busy with state affairs.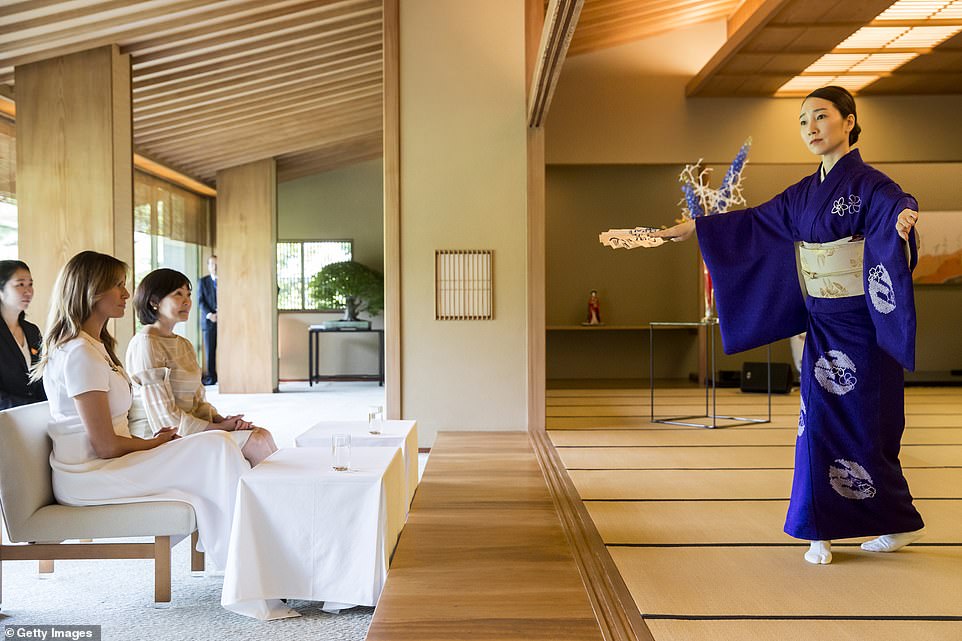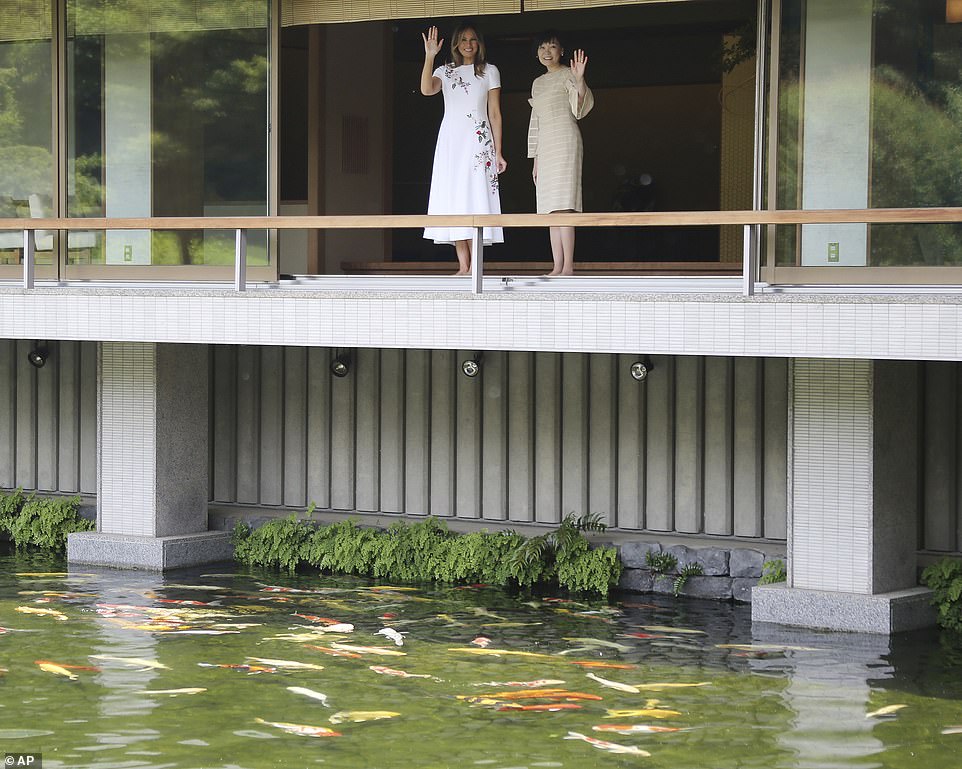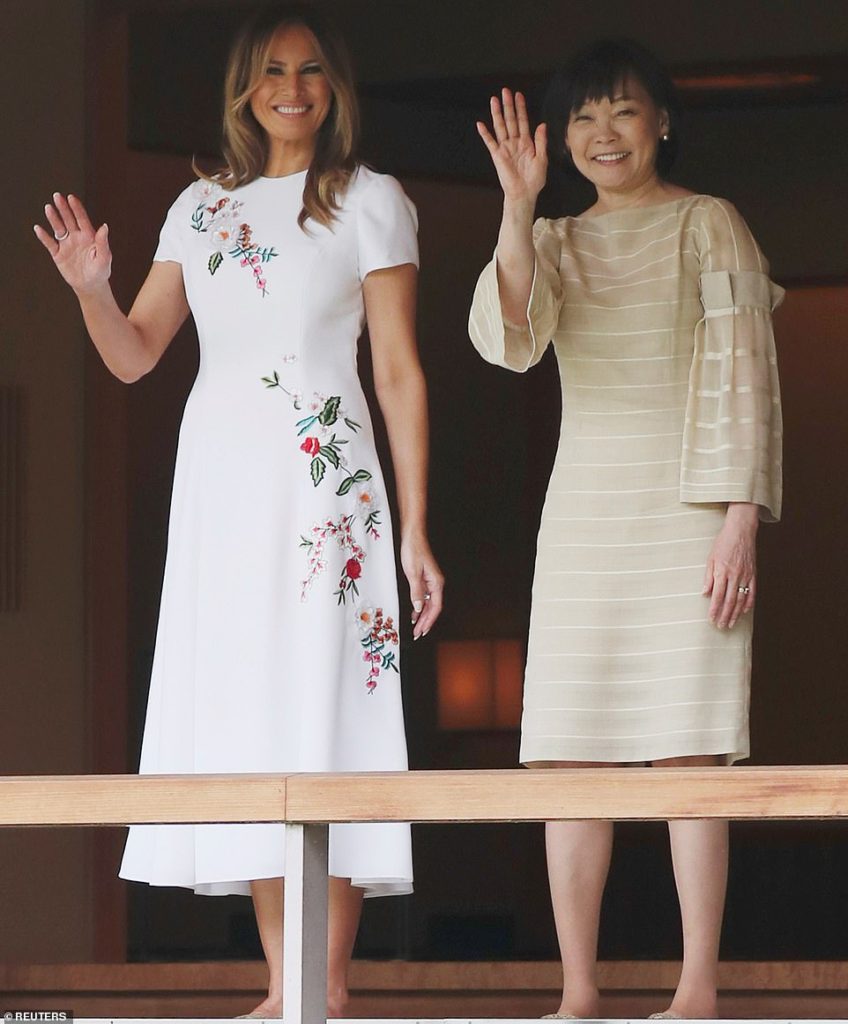 After a Joint Press Conference, both The Trumps and the Abes visited a Japanese Navy vessel where they addressed U.S. and Japanese military men who work there.  
After Trump's address, him and the First Lady got into Marine One where they were flown directly to Air Force One,  boarded and returned back home to the U.S. leaving behind a torrential Japan.
Not only is there a good relations between these two countries, but there is a great relationship between President Trump and Japanese President Shinzo Abe. President Trump left Japan on ,
Overall, this was a successful foreign state visit for President Trump where the alliance with Japan is as iron clad and the two leaders' friendship.  They played golf, ate out and watched sumo together.  They also spoke trade and foreign policy, despite disagreement on the approach to both those issues particularly on North Korea.
Copyright © 2019 Manyika Review. All Rights Reserved.