The impeachment of President Donald Trump is official.  He was impeached on Wednesday evening by House Democrats on two charges – 'Abuse of Power' and 'Obstruction of Congress' on a strictly partisan line.  He becomes the third U.S. President to be impeached since the adoption of the Constitution in 1788.
Although this was a foregone conclusion that almost everyone knew was coming, many historic firsts and precedents were set by this unusual and unconstitutional undertaking.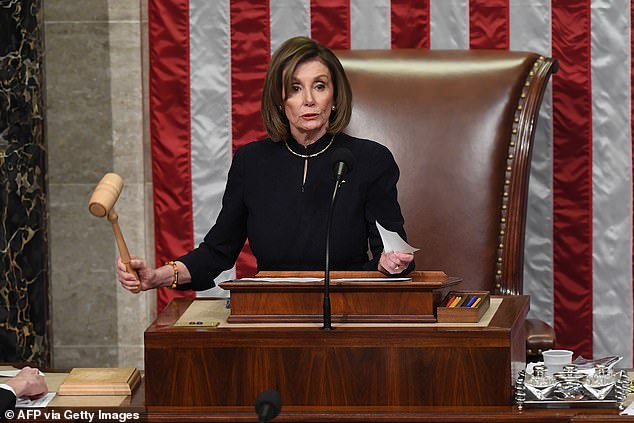 Even though this is the third time a U.S. President has been impeached, this is the first time in history where a seating President has been impeached without an alleged crime. The entire impeachment process has been in search of a crime with shifting allegations throughout.
Trump also becomes the first U.S. President to be impeached along a strictly partisan lines without any Republican dissenters.  The only bipartisan vote was against impeachment where three Democrats jumped ship and voted with Republicans.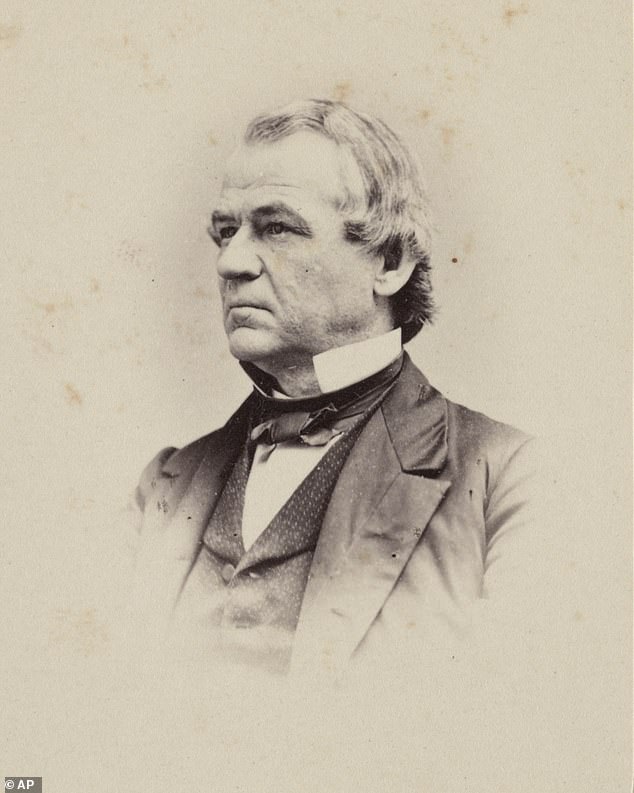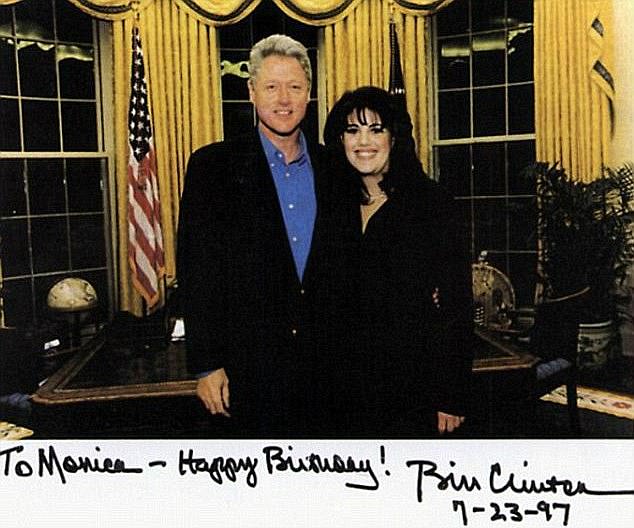 On the first article of 'Abuse of Power', the House voted 230-195 in favour, with three Democrats crossing over to vote against their own party and align with Republicans.  These are Reps. Jeff Van Drew (NJ), Collin Peterson (Minn.) and Jared Golden (Maine).
On the second  article of 'Obstruction of Congress', the House voted 229-198 in favour, with  two Democrats  jumping ship to vote with Republicans against impeachment.  They are Reps. Jeff Van Drew (NJ) and Collin Peterson (Minn).  Not a single Republicans defected either.  
Meanwhile, another Democrat, Congresswoman Rep. Tulsi Gabbard (Hawaii) voted neither "For" nor "Against" both impeachment resolutions but instead, voted "Present", a move which upset her party.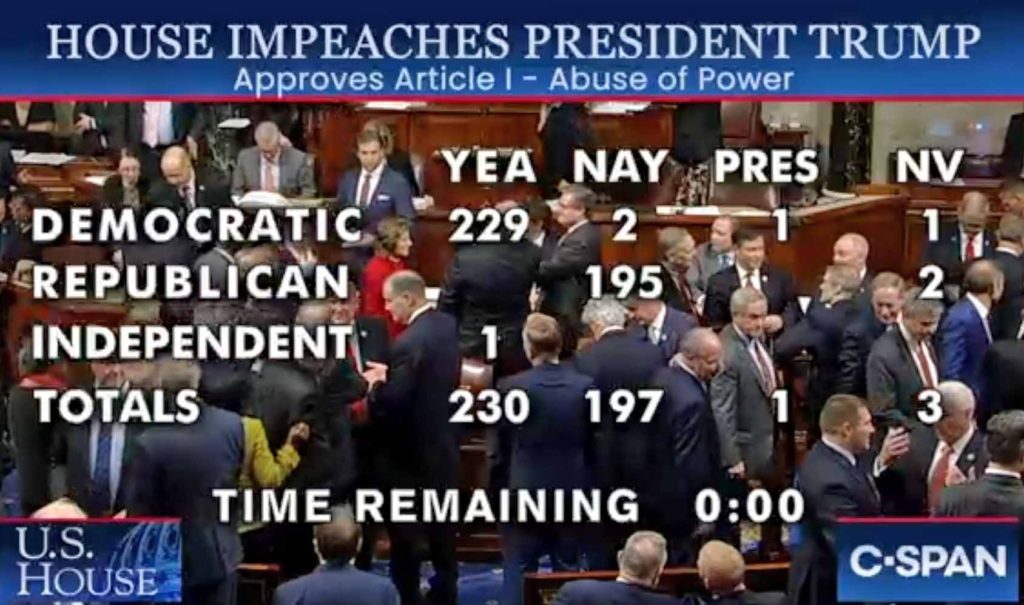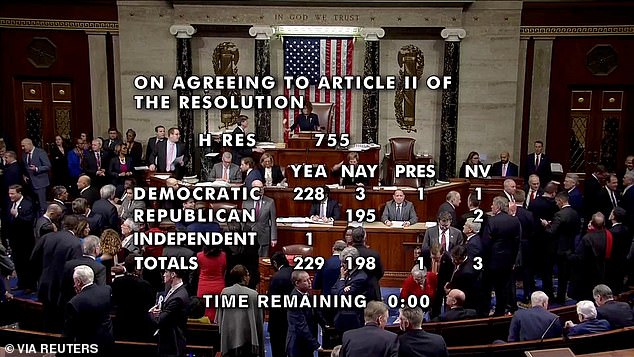 The impeachment vote comes after a three-year long campaign of resistance by Democrats and the radical left driven by a visceral hatred of President Trump. They have wanted to remove him from office at whatever cost since he was elected.  The deep seated anger is also as a result of multiple failures to remove him despite all the efforts to find any evidence that would have allowed them to remove him legitimately from the moment he was elected in November 2016. 
However, the most shocking news from the impeachment came from Speaker Pelosi who is indicating that she may withhold the Articles of Impeachment from the Senate where the trial is supposed to begin.  In 1998 with the Clinton impeachment, the submissions occurred within 10 minutes of the impeachment.  
So far, Pelosi doesn't seem yet interested in forwarding the case to the Senate where President Trump can have a proper trial which may lead to his total exoneration, something which Democrats and liberals do not want to see happen and vehemently against.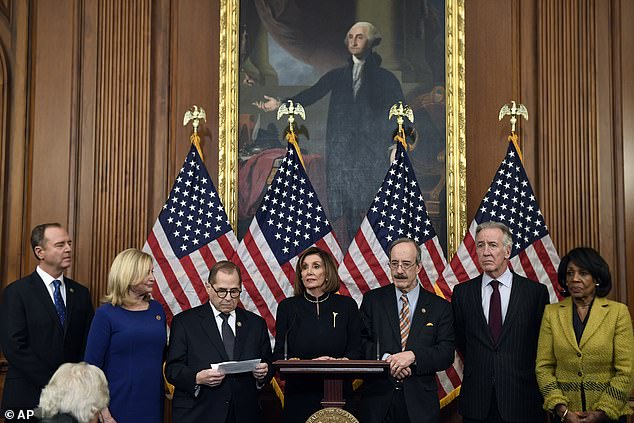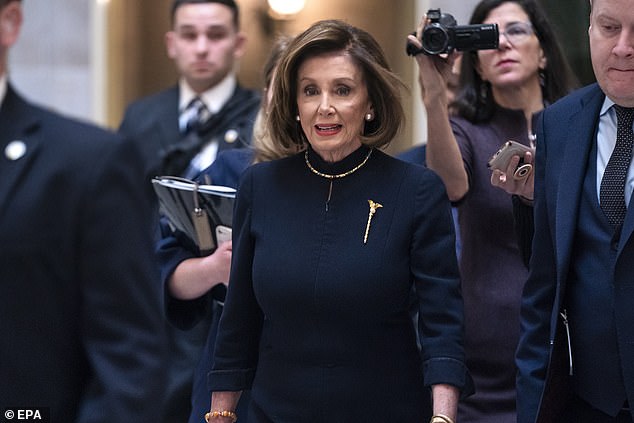 The question now is, what happens next?  Is Nancy Pelosi and the Democrats going to keep President Trump in perpetual limbo and deny him the right to a fair trial simply because they do not want him to be exonerated? Or, is it a strategy to avoid a trial altogether for fear of having the Joe and Hunter Biden, Shifty Schiff and the whistleblower being called forward as witnesses?
Whatever one may think of President Trump, the entire process in the Congress has been totally unfair to him as they denied him representation, witnesses, ability to defend himself and withheld any escalatory evidence which they thought would exonerate him. The white things was a farce rigged against him and where there was no alleged crime.
Voters are watching and Democrats are playing with raw emotions were people are already angry and do not want to be pushed any further.  There is enough anger and division to spark a flame if poked any further by Democrats when they seen as abusing and torturing President Trump simply to nullify their votes.
Trump was in Michigan at a campaign rally when the impeachment votes were cast.
 © Copyright 2019 Manyika Review.  All Rights Reserved