"Are football fans voting with their TVs?" asks a new Rasmussen Reports survey.
"As the NFL struggles to explain this season's downturn in viewer ratings, 34 percent of American adults say they are less likely to watch an NFL game because of the growing number of protests by players on the field," the poll reports, noting that 12 percent say they are more likely to watch, while half say the protests have no effect on their viewing decisions.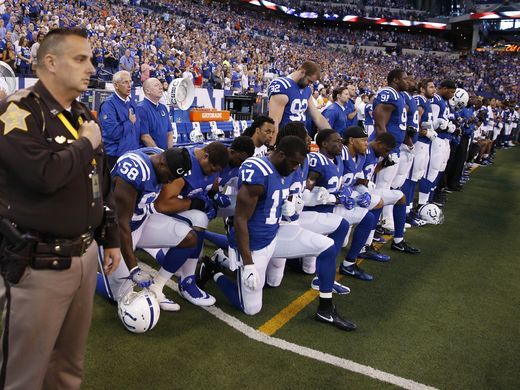 "Interestingly, there's little difference of opinion on the protests and NFL viewing habits among whites, blacks and other minority adults," the poll said.
"These numbers are little changed from October of last year after former San Francisco 49ers quarterback Colin Kaepernick started the protests, citing racial and police brutality issues."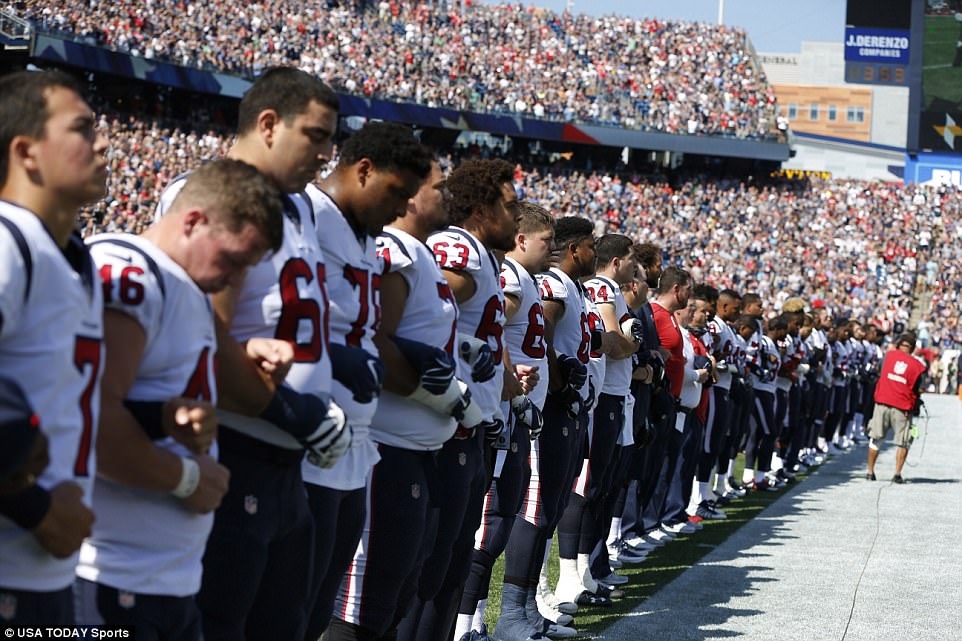 The "take a knee" phenomenon now spans politics, sports, sociology, entertainment, media, faith and even economics. Professional athletes kneeling to protest the "Star Spangled Banner" to draw attention to police brutality and racism has become a cultural force fueled by nonstop news coverage of President Trump's public condemnation of the practice.
Complaints are emerging, however. Some analysts say the press is fixated on the collision between the White House and the sports world — and virtually nothing else. A few critics blame Mr. Trump for inspiring this one-track narrative. One analyst, however, faults the journalists.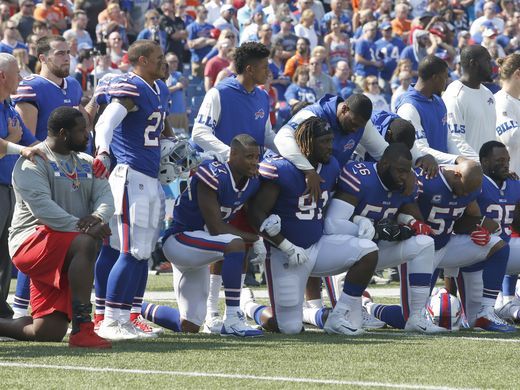 "The media's obsession with Trump and the eyeballs his feuds and bombastic tweets bring to their stations and publications are to blame. The media has a choice in what they cover.
The hand-wringing over what stories get attention is an ongoing point of contention for journalists and news outlets. Trump acts and the media reacts, rather than reports," writes RedState political correspondent Andrea Ruth.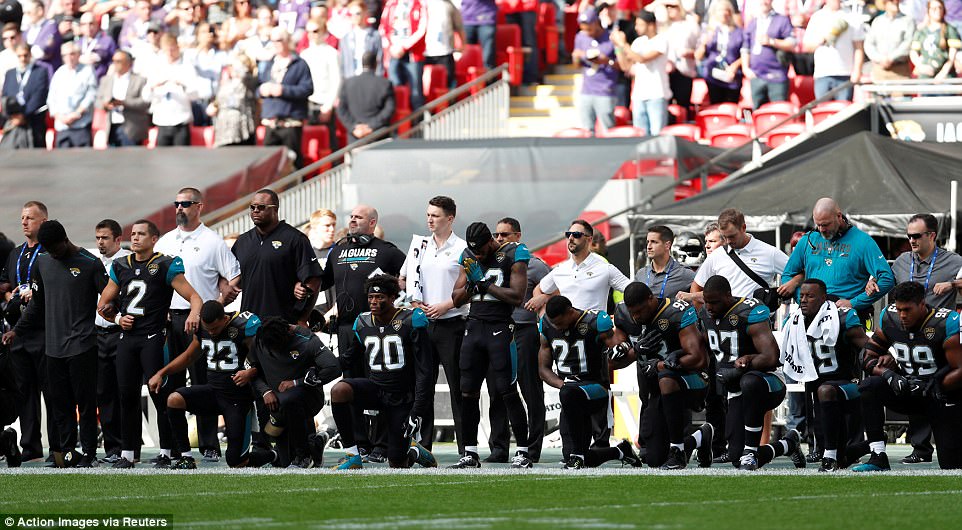 "When Trump is on offense, the media is reflexively defensive and scandalized. And to some extent, vice versa, reminiscent of a football game. Politics is a spectator sport and with Trump, the media is the other team. The media still has not realized that Trump is Trump. Trump isn't going to stop being Trump-y.
The media can cover whatever stories it wants. But, blaming Trump for their inability to stop or tone down their obsession with the man, and continually freak-out, is ridiculous," Ms. Ruth says, even as the story takes on new dimensions.
Evangelist Franklin Graham and Mike Huckabee both suggest that those who "take a knee" should do so in prayer.
A Washington Times Report