There is a full meltdown currently going on in Washington between Democrats and The White House.
In classic Trumpian fashion and in a stunning political event of epic proportion, President Trump shocked Democrat leaders on Wednesday morning by abruptly cutting short a previously scheduled meeting on infrastructure with Democrats minutes after Nancy Pelosi spoke to the media and accused the President of being "engaged in a cover-up".
The meeting was over in a flash as Trump is said to have walked in, confronted Pelosi and Chuck Schumer then walked out of the non-meeting meeting leaving Democrats in shock.
Even by White House standards, the move by Trump to cut short the meeting, walk out and then hold an impromptu presser is considered wild but, it was  intriguing nonetheless.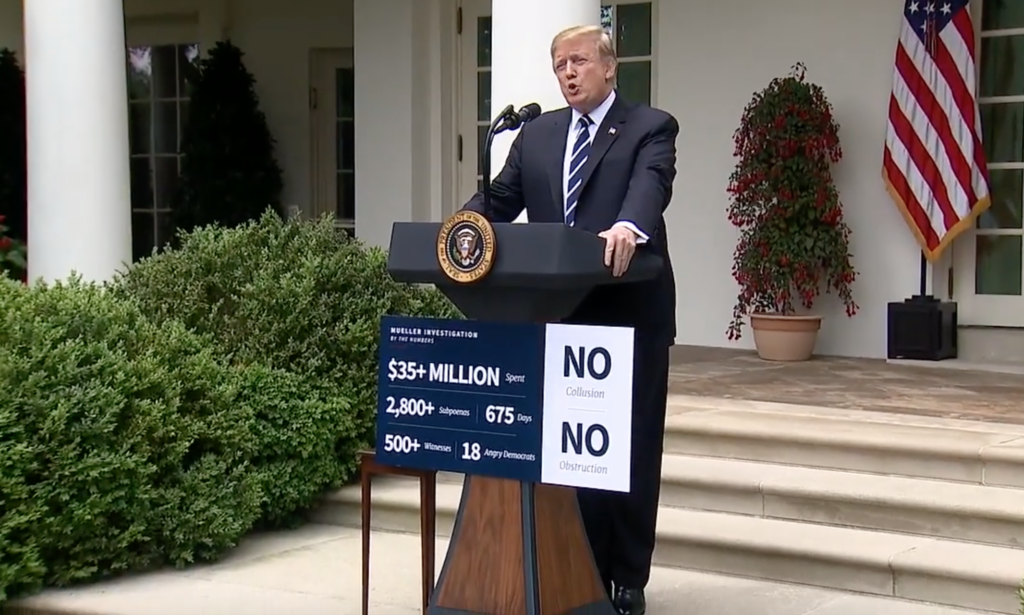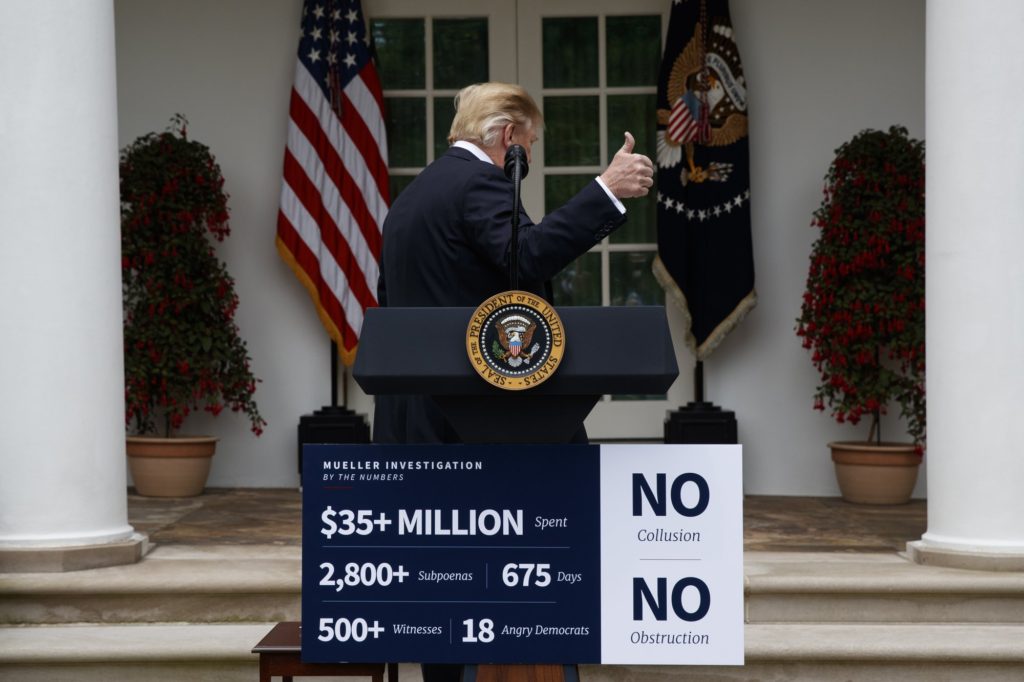 During the presser, President Trump said the following.
"I walked into the room and I told Senator [Chuck] Schumer and Speaker Pelosi I want to do infrastructure.  I want to do it more than you want to do it.
"But  you know what?  You can't do it under these circumstances.  So get these phony investigations over," then he walked out.
What happened minutes before the scheduled Budget Meeting at The White House is that Speaker Pelosi spoke to the media and accused the President of being "engaged in a cover-up", a huge accusation, in which she repeated the word "cover-up" twice as an emphasis. 
Obviously, this didn't go down well with President Trump who happened to have been watching and is known for never missing anything that happens.
In response , President Trump walked into the meeting  room where Pelosi and other top ranking Democrats had already gathered and had been waiting for him to join them when he came in and told them he couldn't proceed with the meeting "under the circumstances." This, he said in reference to the statement by Speaker Nancy Pelosi that he [The President] was "engaged in a cover up" just minutes prior to coming to the meeting.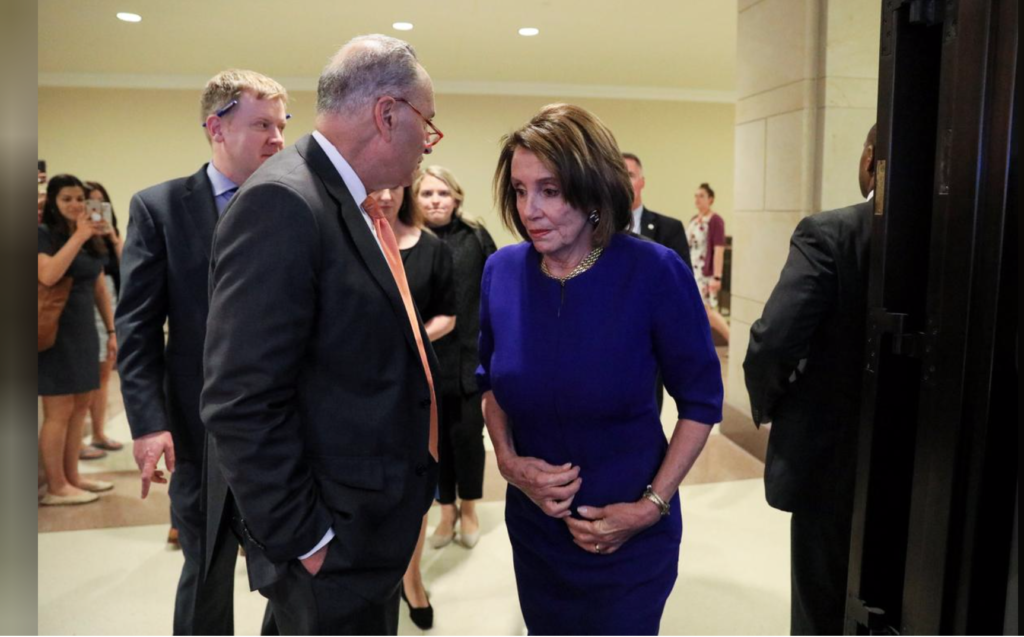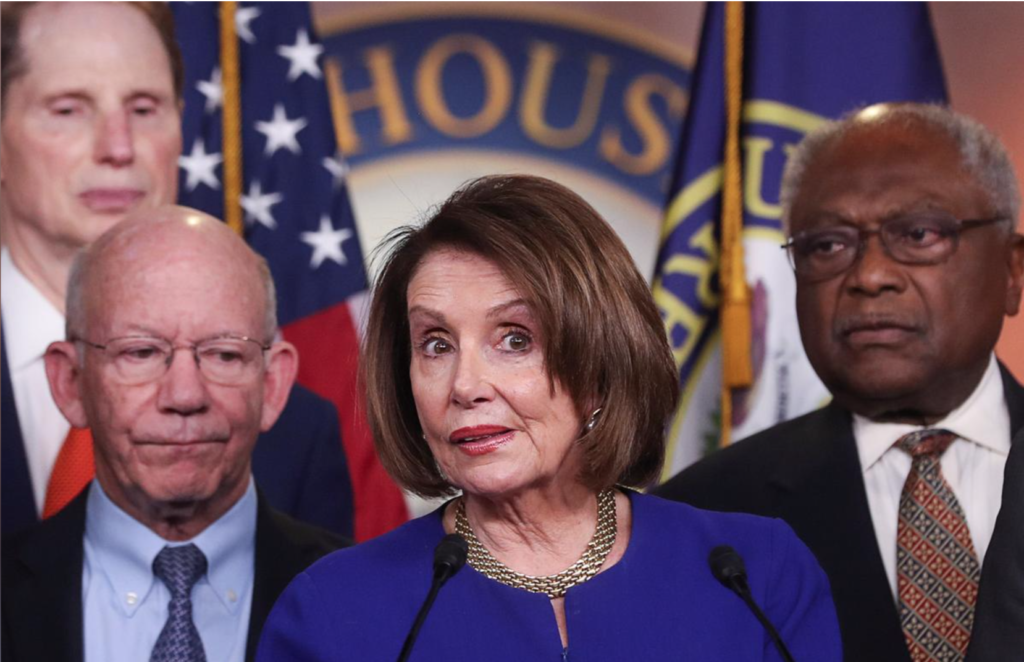 His cutting short the meeting and walking out left Democrats in shock.
According to sources who were in the room, Trump didn't take a seat or shake anyone's hand when he walked  in. He said what he needed to say and in about 3 minutes, then he was out.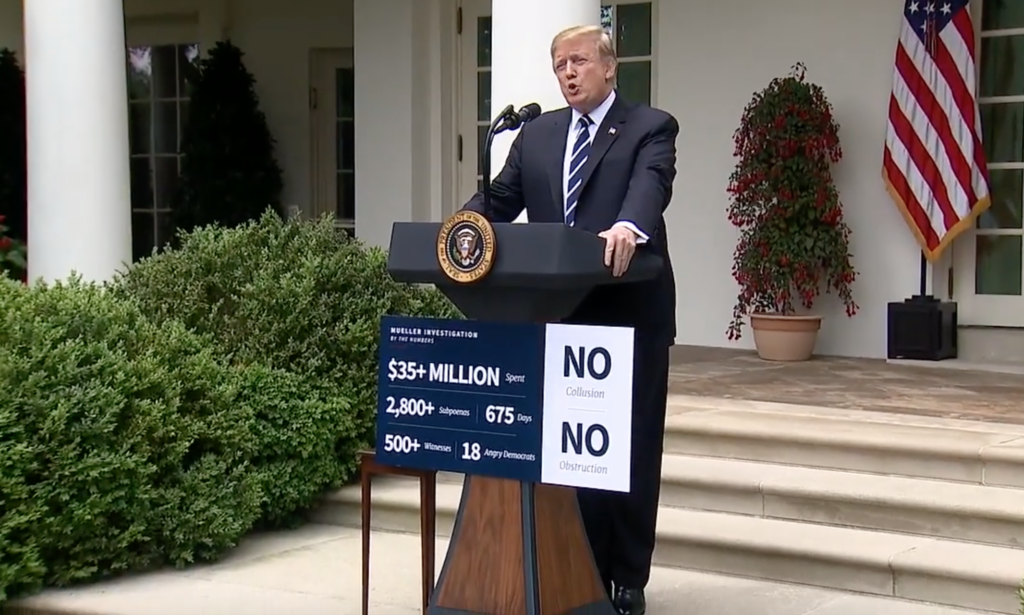 That's when he went straight to the podium where he gave a fiery response during an impromptu press conference that was hastily scheduled.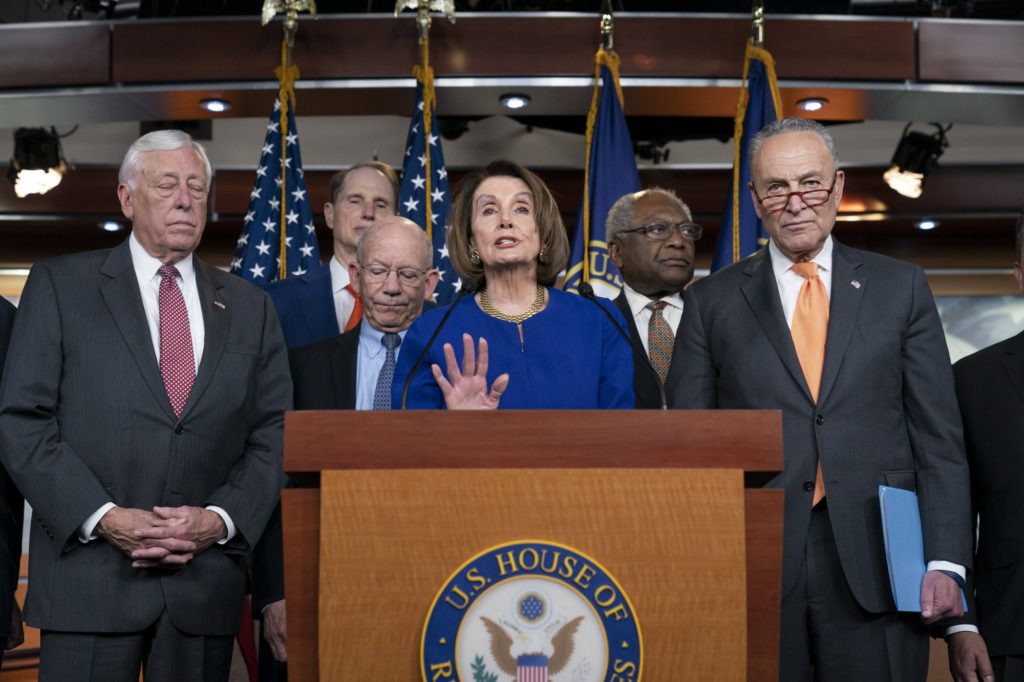 "Things are going well, and I said let's have the meeting on infrastructure, we'll get that done easily, that's one of the easy ones. But instead of walking in happily into a meeting, I walk in to look at people that had just said I was doing a cover-up," he said in reference to Pelosi's earlier statement.
"I don't do cover-ups. You people know that probably better than anybody."
He then pointed out that he wasn't going to work with Pelosi or Schumer until they stopped the "phony" investigation. 
Copyright © 2019 Manyika Review. All Rights Reserved.