Monday saw President Trump start his first day off the state visit with the lavish pomp and circumstance and all that goes with it. The day started off with President Trump and First Lady Melania jetting in to London and Buckingham Palace on Marine One, a military helicopter that flies the President of The United States.
It was a highly successful day that started when they were met at the Buckingham Palace grounds by Prince Charles and Camilla, welcomed by The Queen herself. and then President inspected the Guard Of Honour at The Palace.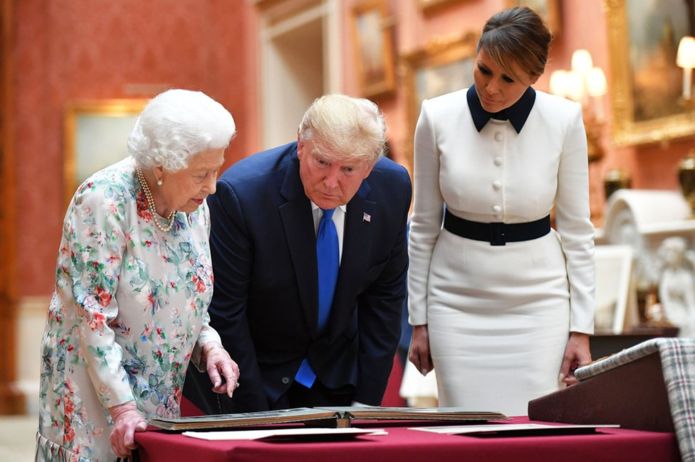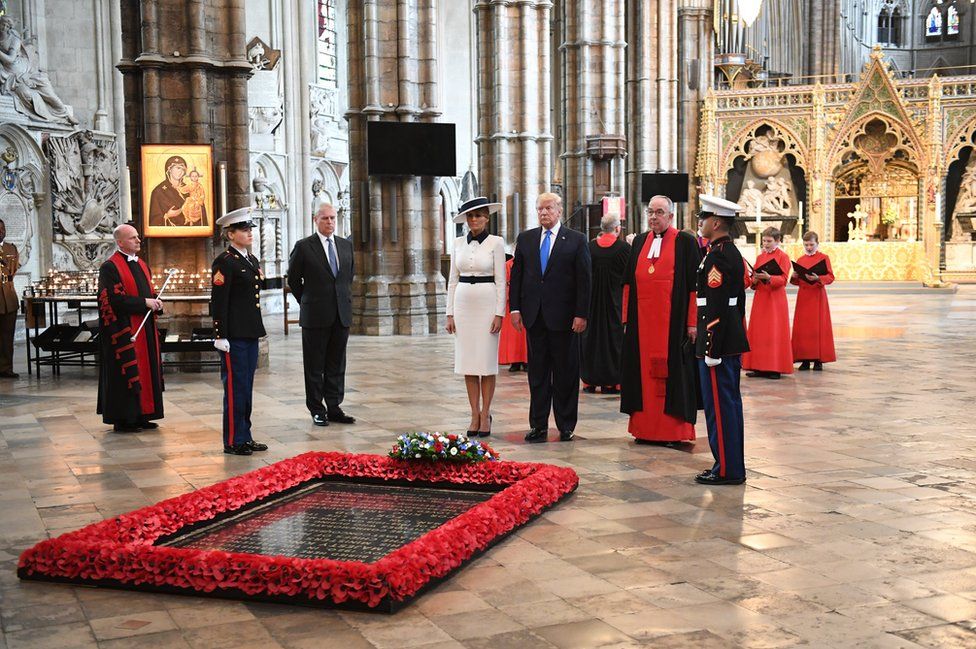 After that they had private lunch with The Queen, viewed the Royal Collection and later paid respect to the tomb of the Unknown Soldier at Westminster Abbey before going to Clarence House for tea with Charles and Camilla.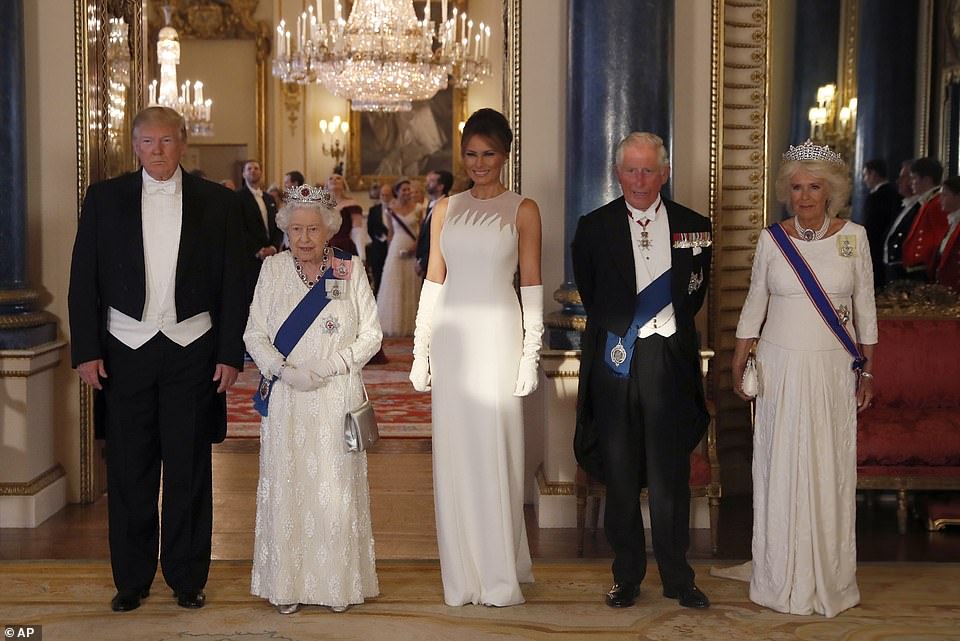 The busy day was capped off with a lavish state dinner hosted by The Queen at Buckingham Palace.
Unlike the first day, the second day was about politics, policy and failed protests with the Trump baby blimp ractially diminished much quicker than had been anticipated after it was burst by a pro-Trump protester.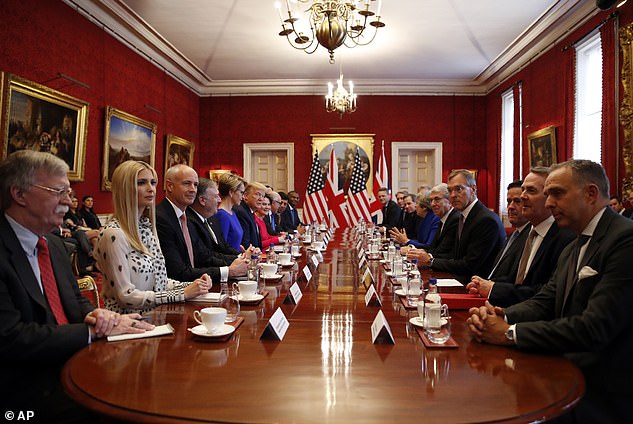 For Trump, the second day was a day of business which started off with a roundtable event and bilateral meeting with May and business leaders to talk trade and Brexit including potential pro-Brexit deals. The bilateral business meeting was a success.
The bilateral meeting was followed by a Joint Press Conference between President Trump and Theresa May where they spoke clearly of the optimism of a post-Brexit deal between the U.S. and the U.K.
They discussed the 'Special Friendship" and spoke about the shared culture, language, customs and laws. They also highlighted the cooperation between the two countries and how they fought ISIS and worked on Russia sanctions together.
The day that started with a roundtable meeting with May and business leaders ended with a lavish dinner hosted by the Trumps at Winfield House.
The dinner otherwise referred to as the "reciprocal dinner" was attended by Prince Charles and Camilla joined by Theresa May and other dignitaries.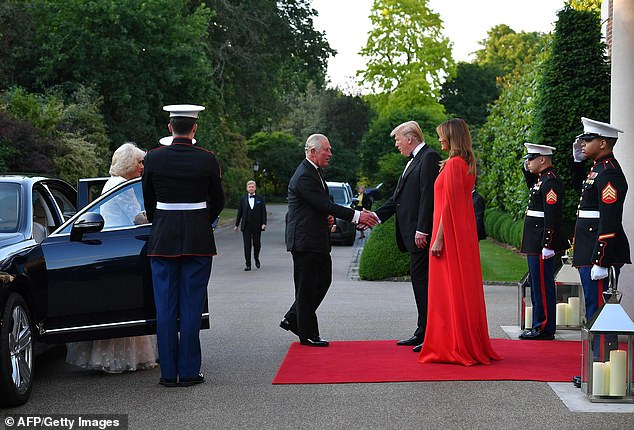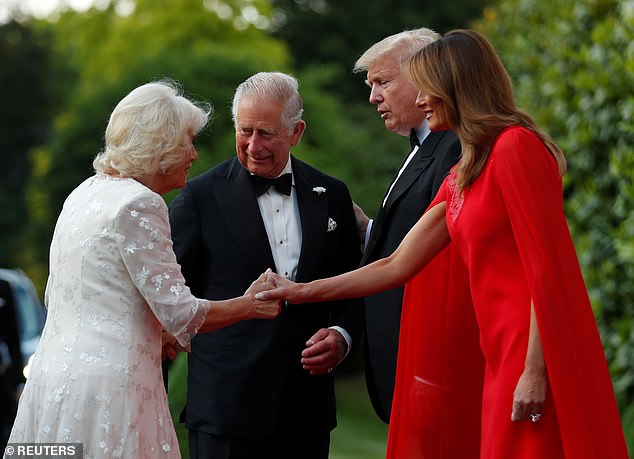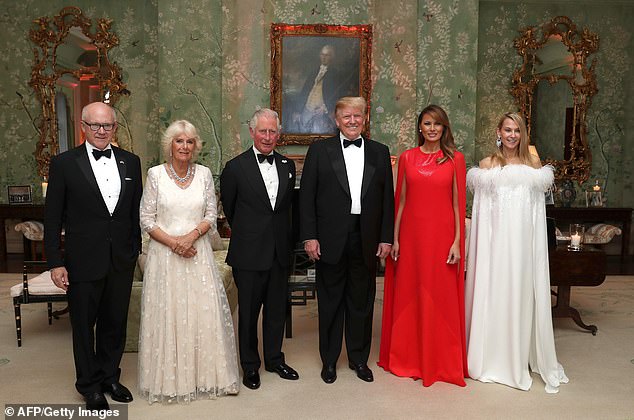 As far as politics and policy were considered, it was another successful day for President but not so for the protesters.
Whilst protests had hoped to bus in more than two hundred and fifty thousand people, fewer than expected showed up. It was also a huge flop as the Trump baby balloon or blimp deflated much sooner as another counter-protester made sure of it, forcing the owners to retire it much sooner than they had planned.
Copyright © 2019 Manyika Review. All Rights Reserved.