In another bizarre story of people and their emotional support animals, a 65-year old man from York County, Pennsylvania, has a 5-foot long alligator named Wally, as an emotional support pet.
Joie Henney, 65, who is seen cuddling the alligator says it helps him deal with depression.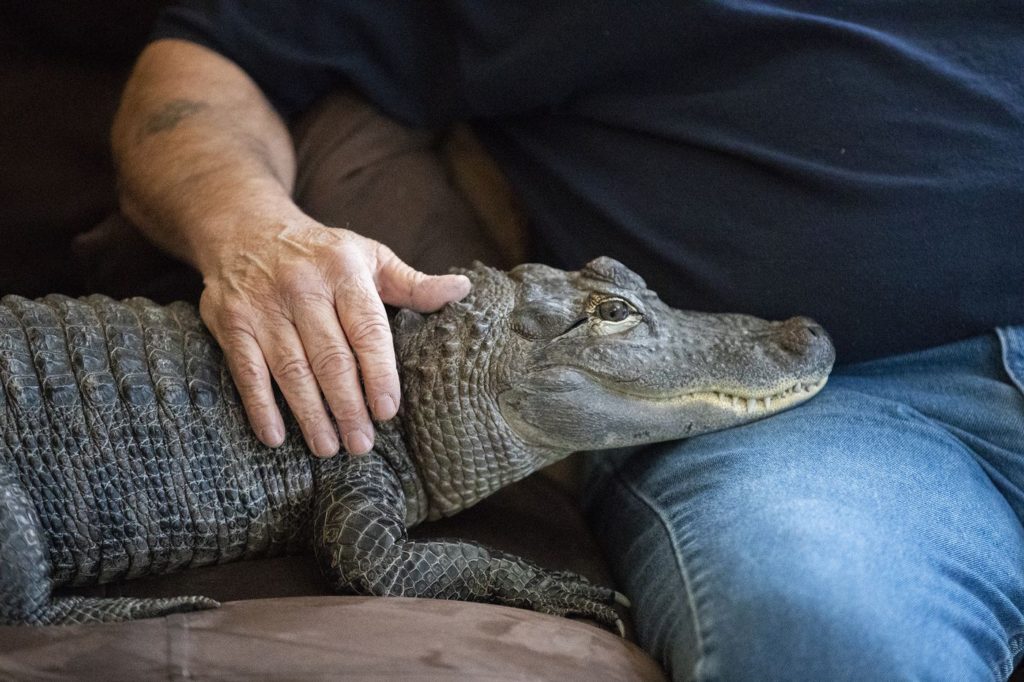 Wally, the alligator, loves to eat chicken wings. He also likes to cuddle, give hugs and love to snuggle.
According to Philly.com, Henney received his doctor's approval for Wally as an emotional support pet after refusing to go on medication for depression.
While Henney admits that his pet is still a dangerous animal, he is not afraid of it.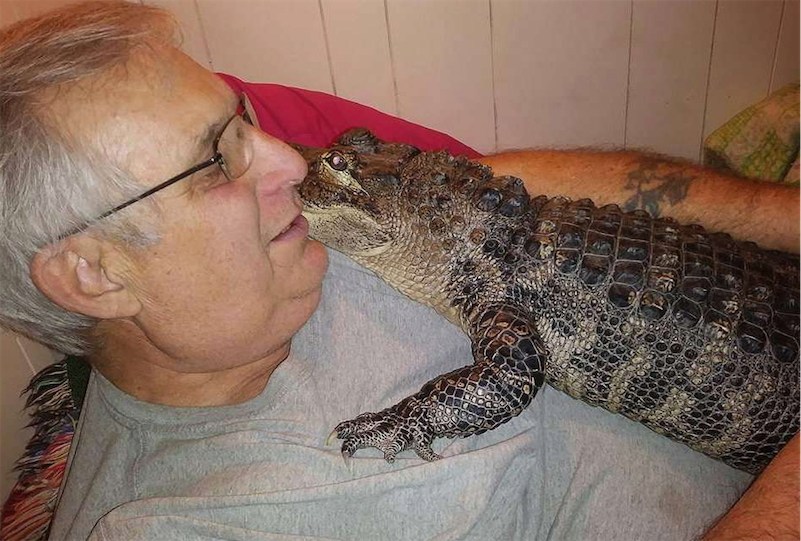 In fact, the owner says his alligator is afraid of cats and is "just like a dog."
"He wants to be loved and petted," he added.
The 5-foot cold-blooded reptile which was rescued at 14-months three years ago will be turning 4 this year. He is still growing and is expected to grow up to 16-feet long.
Original publication by Philly.com
Edited by Manyika Review Copyright © 2019.