White House Press Secretary Sarah Huckabee Sanders announced that President Trump will donate one million dollars of his own money towards victims of Tropical Storm Harvey in Texas and Louisiana.
"He'll pledge, proudly, $1 million of his own personal money to help the people of Texas and Louisiana," she told reporters.
The announcement was made on Thursday during a daily White House Press Briefing.
"He would like to join in the efforts that a lot of the people that we've seen across this country do," she said.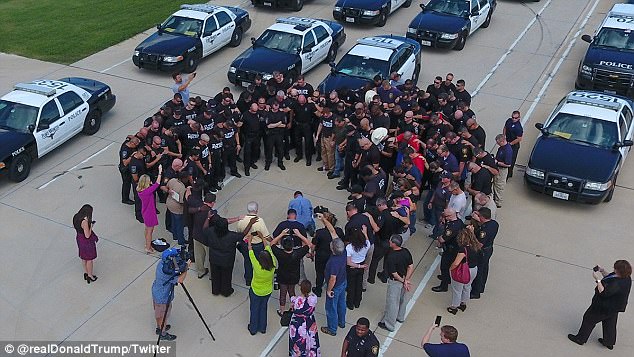 Speaking on behalf of the President, Mrs. Huckabee Sanders then called on the media that is always critical of everything President Trump does, challenging them to suggest which agencies and organizations to donate the funds to.
"He actually asked that I check with the folks in this room, since you are very good at research and have been doing a lot of reporting into the groups and organizations that are best and most effective in helping and providing aid," she said before adding, "and he'd love some suggestions from the folks here and I'd be happy to take those."
Following the announcement, President Trump tweeted a photo of First Responders who were gathered together in a multi-faith prayer circle, thanking them for their services in the relief effort.
"Thank you to all of the brave first responders and volunteers from around the United States helping with the ongoing rescue and relief efforts in Texas."
Copyright © 2017 Manyika Review.  All Rights Reserved.