In what is raising questions over the integrity of the FBI's handling of Hillary Clinton Emails investigation, two Republican Senators made stunning discovery indicating that the fired FBI Director James Comey made a decision not to charge Mrs. Clinton long before the investigation was over.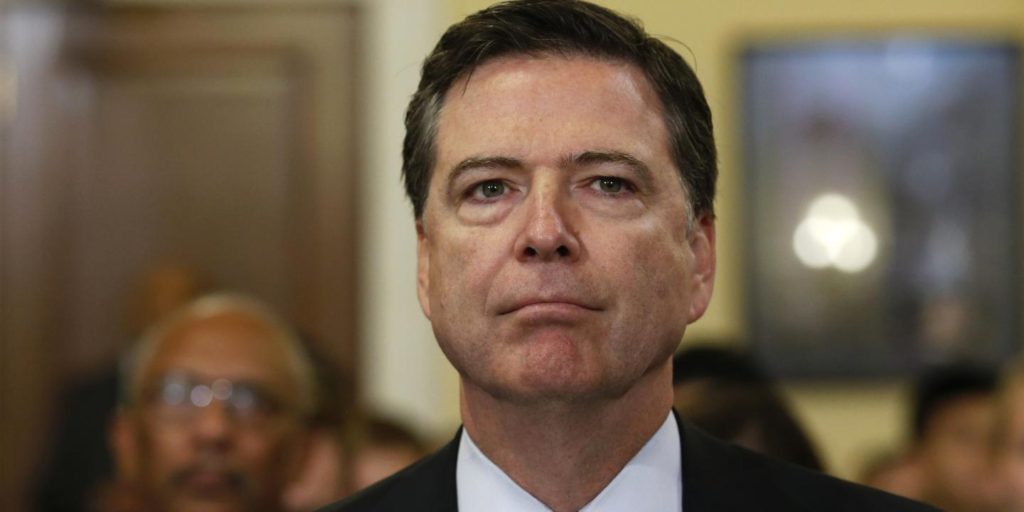 Senators Lindsey Graham and Charles Grassley say they have proof as well as evidence indicating that James Comey began drafting an exoneration statement and close the investigation into Clinton's private email server months before 17 key witnesses to the case including Hillary herself were even interviewed.
"Conclusion first, fact-finding second – that's no way to run an investigation," that's how the Senators termed the oddity of how the flawed investigation was carried out in a written letter to new FBI Director Chris Wray.
"The FBI should be held to a higher standard than that, especially in a matter of such great public interest and controversy," they added.
Senators, Grassley and Graham had written to Mr. Wray asking for information related to Comey's announcement, saying they had reviewed partially redacted interview transcripts indicating the former Director had drafted the statement of exoneration months before the July 5, 2016 announcement.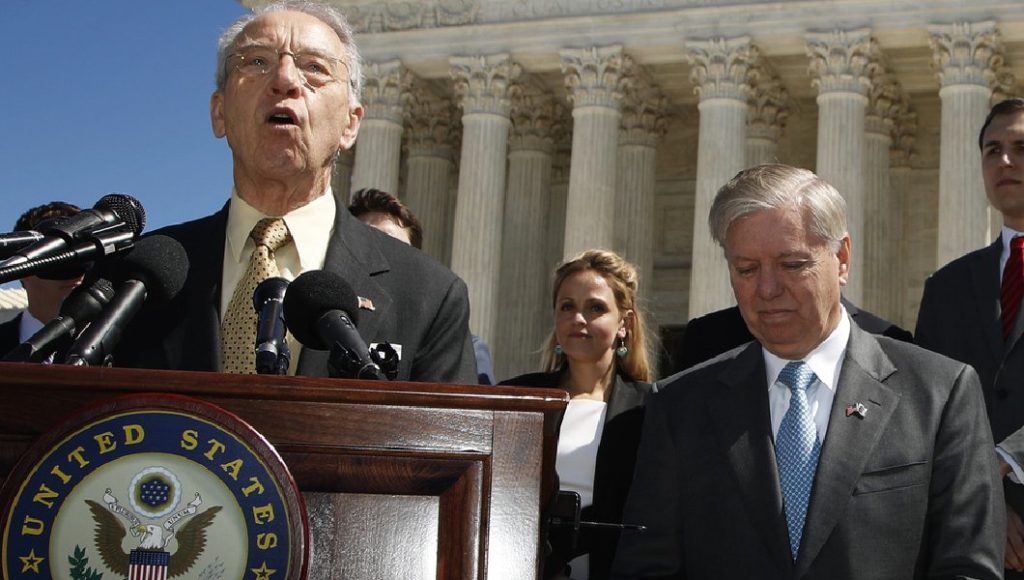 In a departure from standard Federal Law enforcement protocol, James Comey announced that no criminal charges would be sought against Hillary citing that although she had been "extremely careless" in her handling of sensitive national security information, investigators couldn't prove that it was intentional.
The transcript cited by the two senators indicate that a draft statement and conclusion of the investigation started circulating among FBI officials as early as April 2016.  This was before 17 key witnesses were even interviewed including Hillary Clinton who was interviewed on July 2, 2016.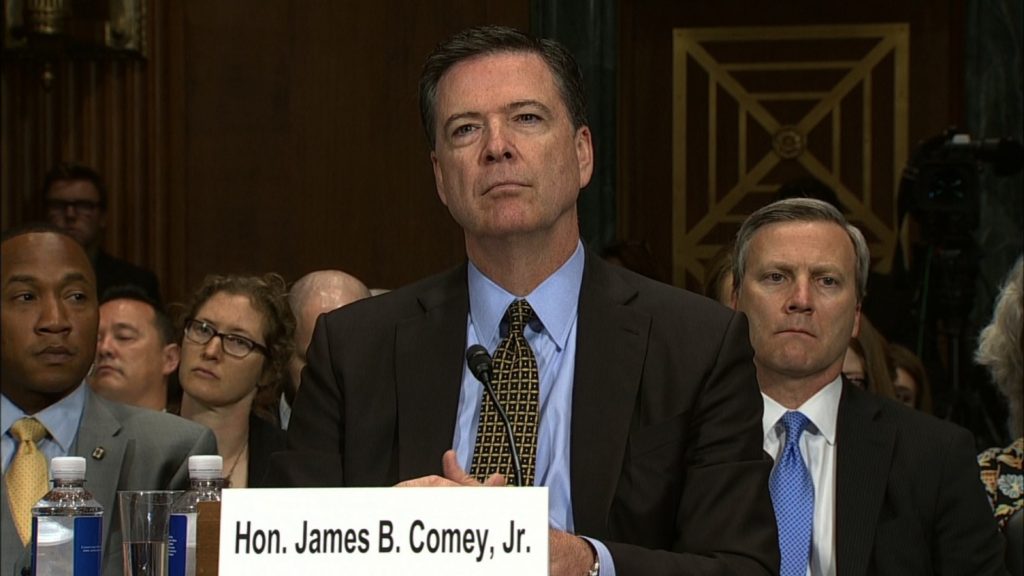 The interview transcripts in question are from an investigation by the Office of Special Counsel looking into whether Comey's actions were a violation of the Hatch Act which prohibits government employees from using their positions to influence an election. The investigation into Hillary Clinton's use of a private server was closed after President Trump fired James Comey in May this year.
An spokeswoman for the FBI has acknowledged that the Bureau is in receipt of the Senators' letter saying, "In keeping with our normal process, any response will be provided to the members of Congress who made the request."
The White House said Thursday the revelation provides more vindication of President Trump's decision to fire James Comey as FBI Director.
White House press secretary Sarah Huckabee Sanders said if the claims are "as accurate as they it is", then that "would certainly give cause and reason that Jim Comey was not the right person to lead the FBI."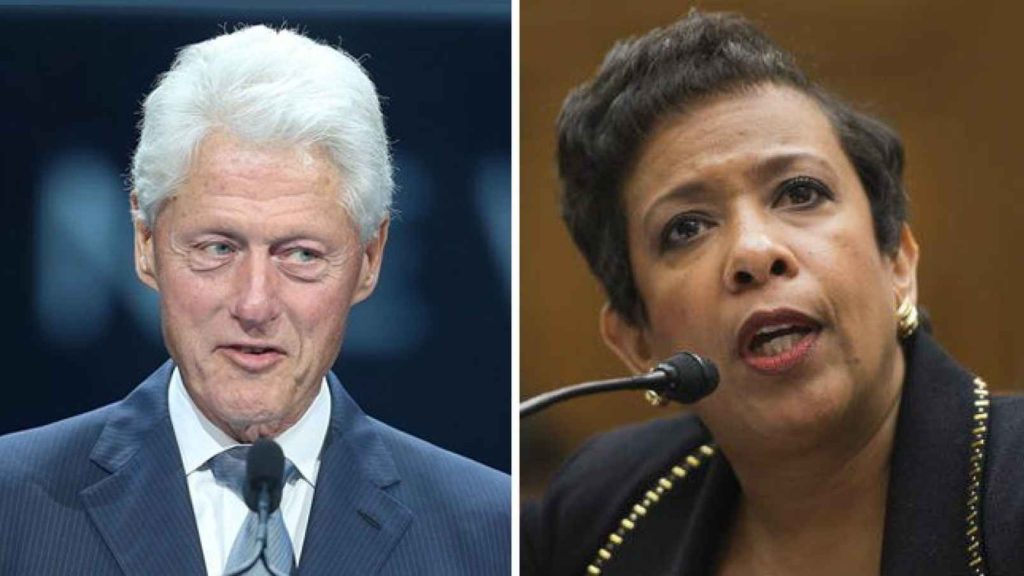 Comey announced the closure of the Hillary Clinton email private server probe last July and publicly described why the FBI opted not to bring charges against Clinton or any of her State Department aides. Then FBI Director testified before he was fired that he took the unusual step because he believed that the now infamous June 2016 airport tarmac meeting between Attorney General Loretta E. Lynch and Bill Clinton had undermined the Justice Department's credibility to independently investigate the case.
These new claims raise serious questions about the timeline James Comey gave during a Congressional hearing in September as to why he didn't charge Hillary Clinton.  Everything he said during that testimony now appears to be in direct contradiction to everything he said and had vowed to uphold in the capacity of his then office.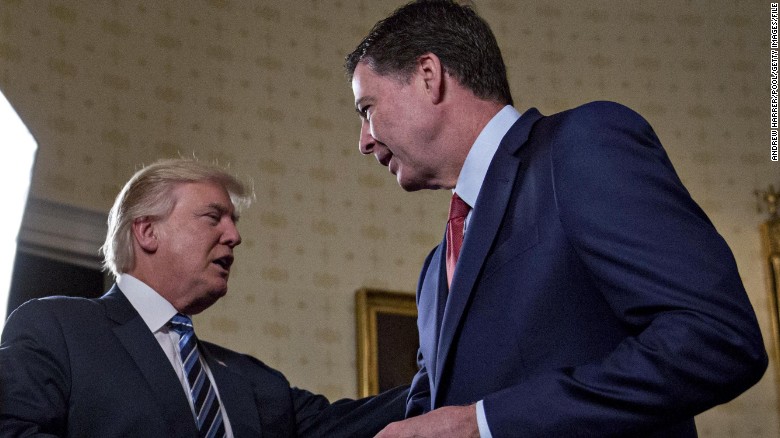 Comey's credibility had already been in question since he made the decision not to charge but exonerate Mrs. Clinton.  This revelation by Senators Grassley and Graham comes just days after the FBI denied a FOIA request to release documents pertaining to the Clinton Emails probe citing "lack of public interest."
The idea of an FBI Chief making a conclusion of a major investigation before 17 key witnesses and the main target of the investigation have been interviewed is the height of corruption.  This also suggests the FBI Director was not only protecting Hillary Clinton but was working against the President whom he was supposed to be serving.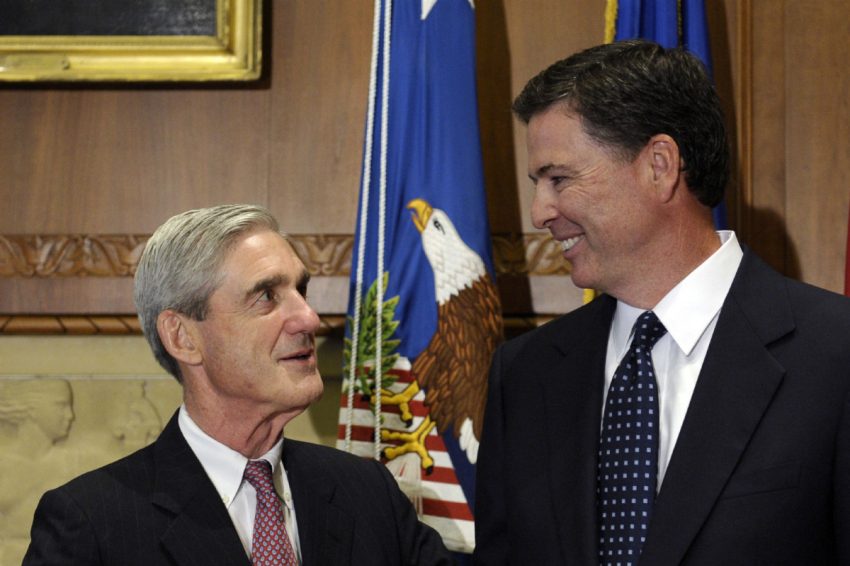 In other words, this revelation gives credence to President Trump's firing of James Comey as FBI Director.
The revelation of Comey's discredited credibility as a star witness also casts a cloud over Mueller's investigation of collusion.  The fact that there was no grand jury impaneled, no subpoenas issued, Hillary Clinton was not put under oath and that no indictment was issued, all indicate that the entire investigation a sham.
In their letter to the new FBI Director Mr. Wray, the Senators also expressed dismay that then FBI Director appeared to have come to a conclusion about the conclusion of the investigation before the Justice Department entered into immunity agreements with Clinton aides Heather Samuelson and Cheryl Mills in June 2016.
Senator Grassley who is Chairman of the Judiciary Committee and Senator Graham who is Chairman of the Judiciary Subcommittee on Crime and Terrorism, asked the Bureau for all drafts of Comey's statement on the closure of the Clinton investigation, records related to communications between FBI employees and Comey on the statement, and all records provided to the Office of Special Counsel as part of the investigation. They asked that all documents and responses be unclassified.
Both James Comey and Deputy FBI Director McCabe have some explaining to do and the American people have the right to know.  This is serious because it brings to the core the issue of trust and credibility of the FBI as an institution.
Copyright © 2017 Manyika Review.  All Rights Reserved.