After news broke that Iranian top military commander of Iran's elite Quds Forces and Head of the Iranian Revolutionary Guard, Gen. Qassem Soleimani was killed on Thursday evening EST (Friday morning Iraqi local time) during a U.S. airstrike at Baghdad International Airport , the Department of Defence released the following statement to confirm the death.
"At the direction of the President, the U.S. military has taken decisive defensive action to protect U.S. personnel abroad by killing Qassem Soleimani, the head of the Islamic Revolutionary Guard Corps-Quds Force, a U.S.-designated Foreign Terrorist Organization.
General Soleimani was actively developing plans to attack American diplomats and service members in Iraq and throughout the region. General Soleimani and his Quds Force were responsible for the deaths of hundreds of American and coalition service members and the wounding of thousands more. He had orchestrated attacks on coalition bases in Iraq over the last several months – including the attack on December 27th – culminating in the death and wounding of additional American and Iraqi personnel. General Soleimani also approved the attacks on the U.S. Embassy in Baghdad that took place this week.
This strike was aimed at deterring future Iranian attack plans. The United States will continue to take all necessary action to protect our people and our interests wherever they are around the world."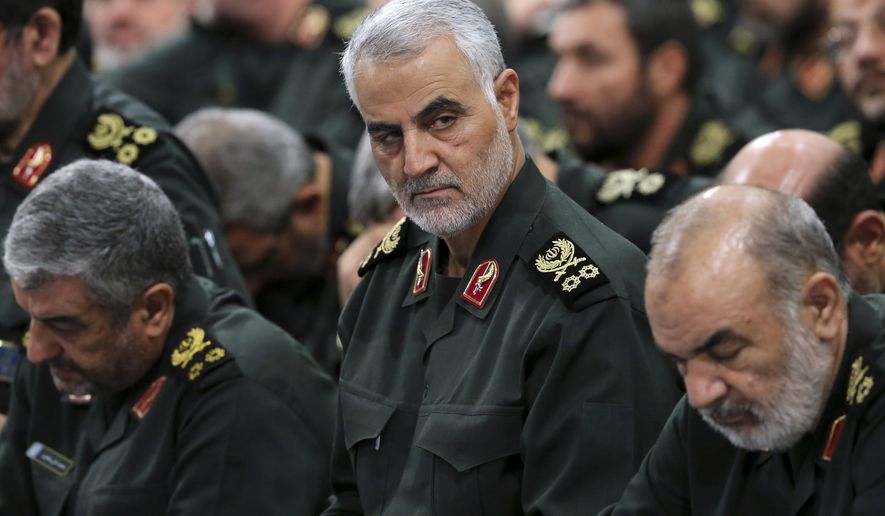 Soleimani's death was first reported by Iraqi State TV reported on Friday morning local time (Thursday evening EST) where they blamed the United States for his death. According to the same broadcast, at least seven people were killed during the strike including this revered Iranian General. This is significant victory for the US., a long overdue move on the part of the effort to take him out.
The U.S. military has been tracking his movements for months culminating in this recent incident where he was finally taken out. Soleimani was responsible for the killing of hundreds of US soldiers including tens of thousands of people across the Middle East. He was viewed as the equivalent of Iran's top CIA and Special Forces chief and his death is a blow to the regime.
Killing the top Iranian Commander is a huge and significant victory for President Trump and his Administration, the US military and intelligence service and the State Department. His killing is being equated to the taking out of al-Qaeda leader Osama bin Laden and ISIS founder and leader, Abu Bakr al-Baghdadi.
The strike is said to have also taken out Soleimani's second, Abu Mahdi al-Muhandis, the deputy commander of Iranian-backed militia called the Popular Mobilization Forces (PMF). The PMF blames the U.S. for the attack which killed their leader at Baghdad International Airport on Thursday evening (Friday morning local Iraqi time). The U.S. military in Iraq and throughout the region has been put on high alert in case of retaliation by Iranian proxies.
Tehran got the message that President Trump does not bluff.
© 2020 Manyika Review