The body and remains of the late former President Robert Gabriel Mugabe of Zimbabwe arrived in Harare on Wednesday from Singapore at a haphazard, disorganized and chaotic "non-ceremony" ceremony not befitting this African giant and man of his stature. He died last Friday on September 6, 2019. He was 95 years old.
Mugabe's coffins was seen earlier on Tuesday leaving the Singaporean parlour where his body had been lying since his death last Friday.
As a sign honour and respect for this great Son-Of-The Soil and African icon of our time, the host government provided a Police Escort to accompany the late Mugabe for the final time, this time, to the airport where his remains and body was to be flown to Harare where family members and many of his supporters waited.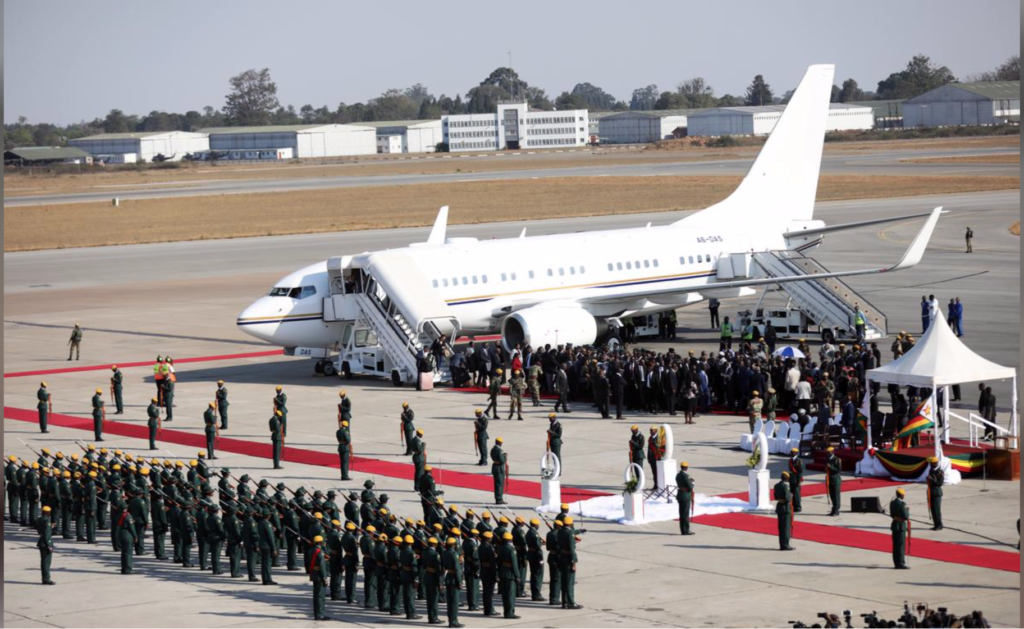 The chaotic and disorganized ceremony in a sense, symbolizes the dysfunctional and incompetent illegitimate military dictatorship of the usurper Mnangagwa that is also trying to capitalize on the death of this African legendary icon, liberation hero and Father to many in the continent.
The tension between the Mugabes and the usurper and his band of military minions was palpable as the plan to parade the coffin of President Mugabe in the glass hearse or buggy pulled by a military vehicle along the street of Harare.
The endeavour appeared to have been rebuffed by the Mugabe Family as it was seen travelling behind the convoy embarrassingly empty for all to see.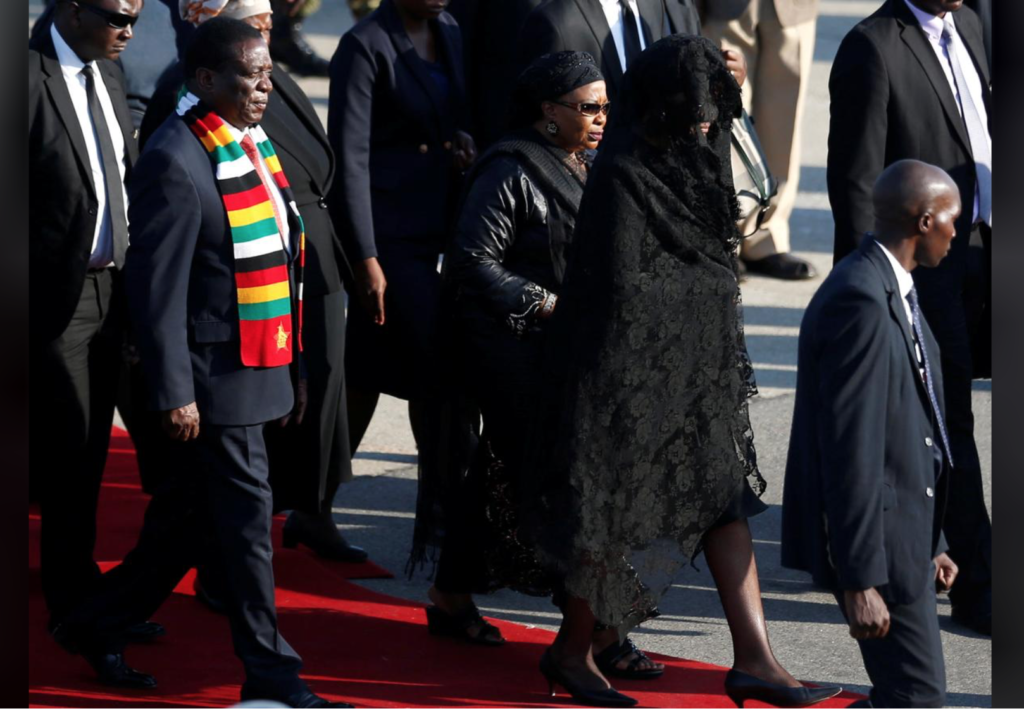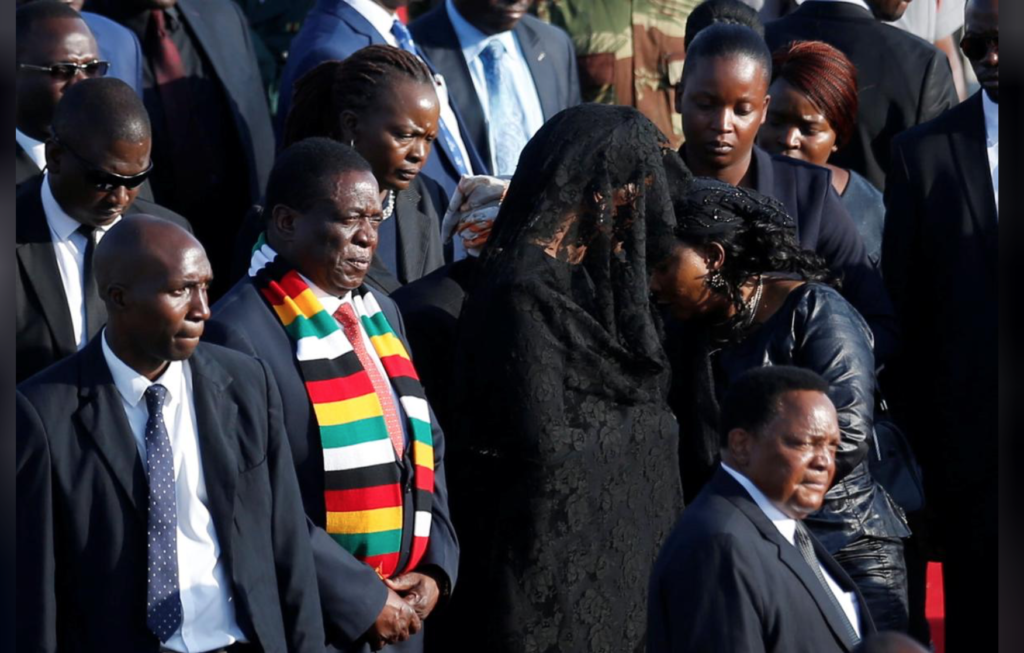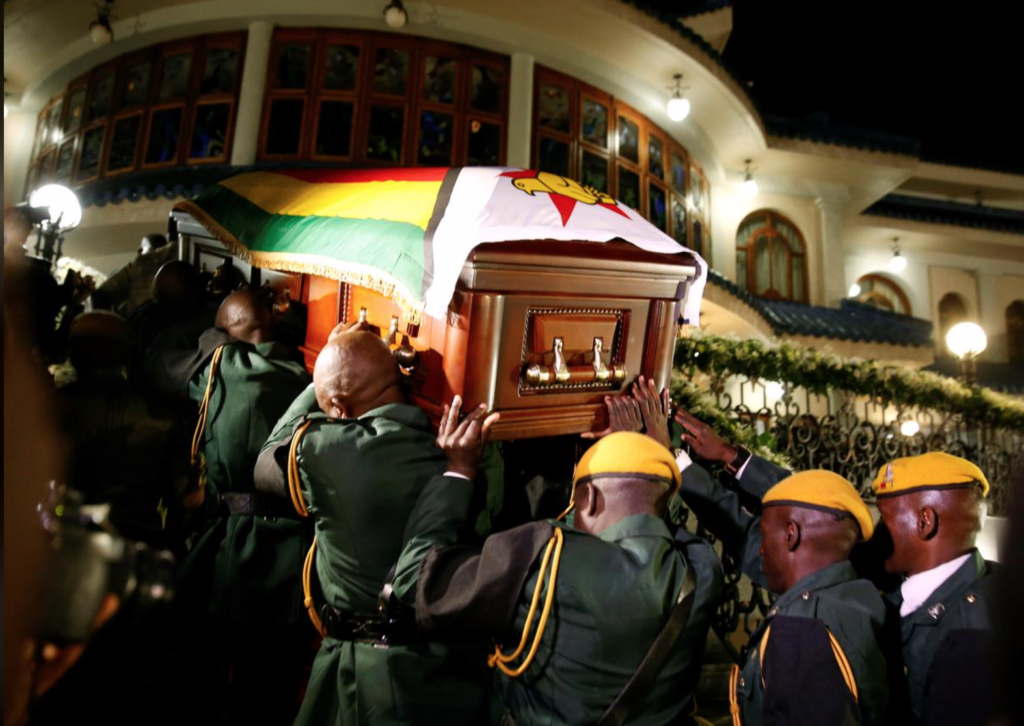 After a brief disorganized event at the airport, President Mugabe's body was later taken to his Blue Roof mansion where mourners, close friends and family members had gathered.
As is custom, he is to lie in state at his home and later, at the National Stadium pending more information and details.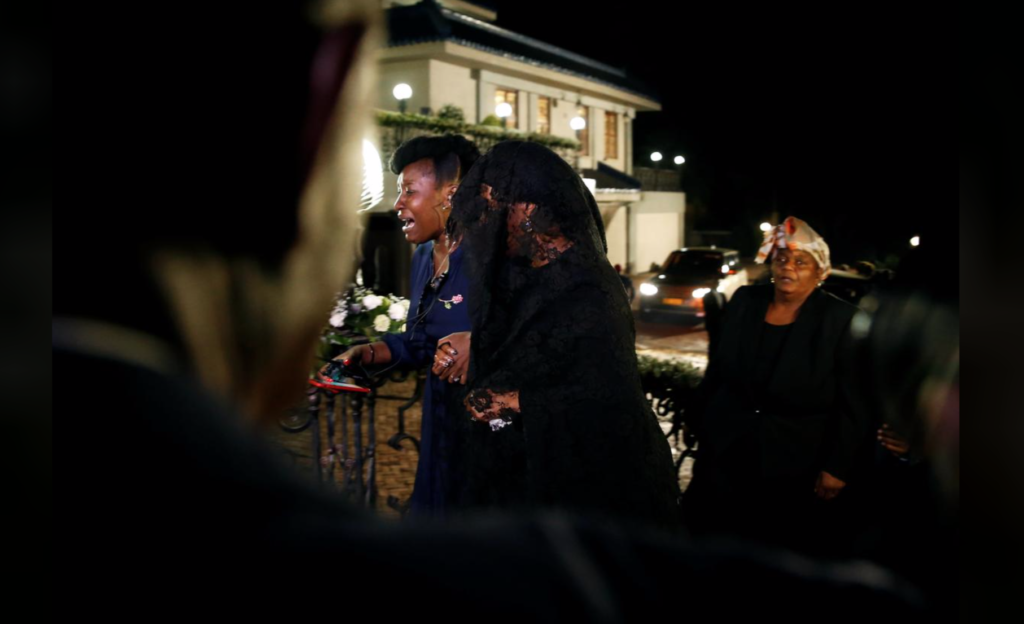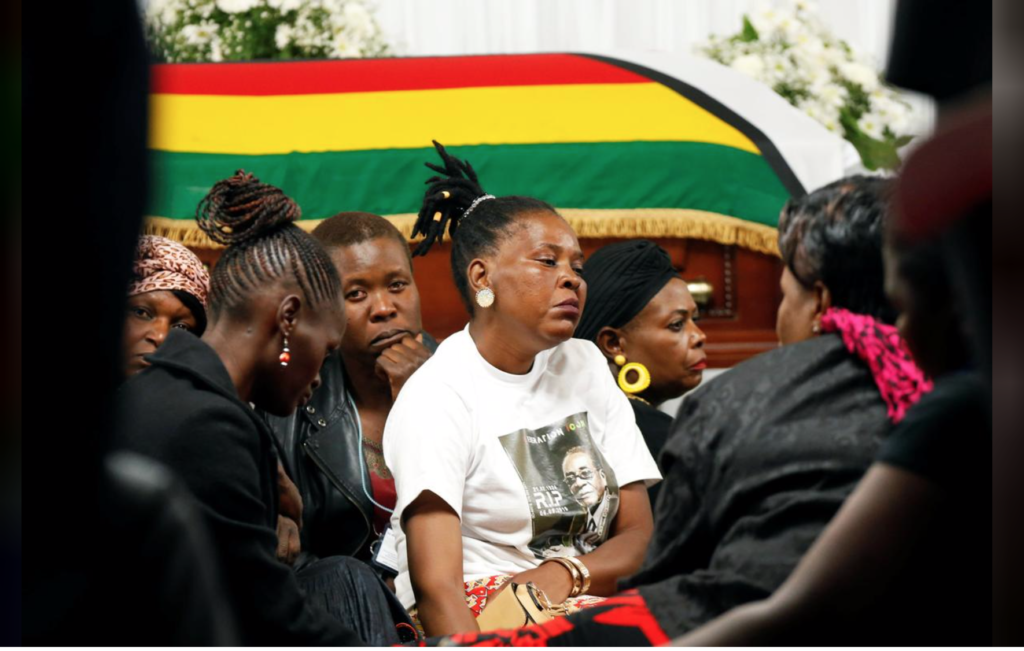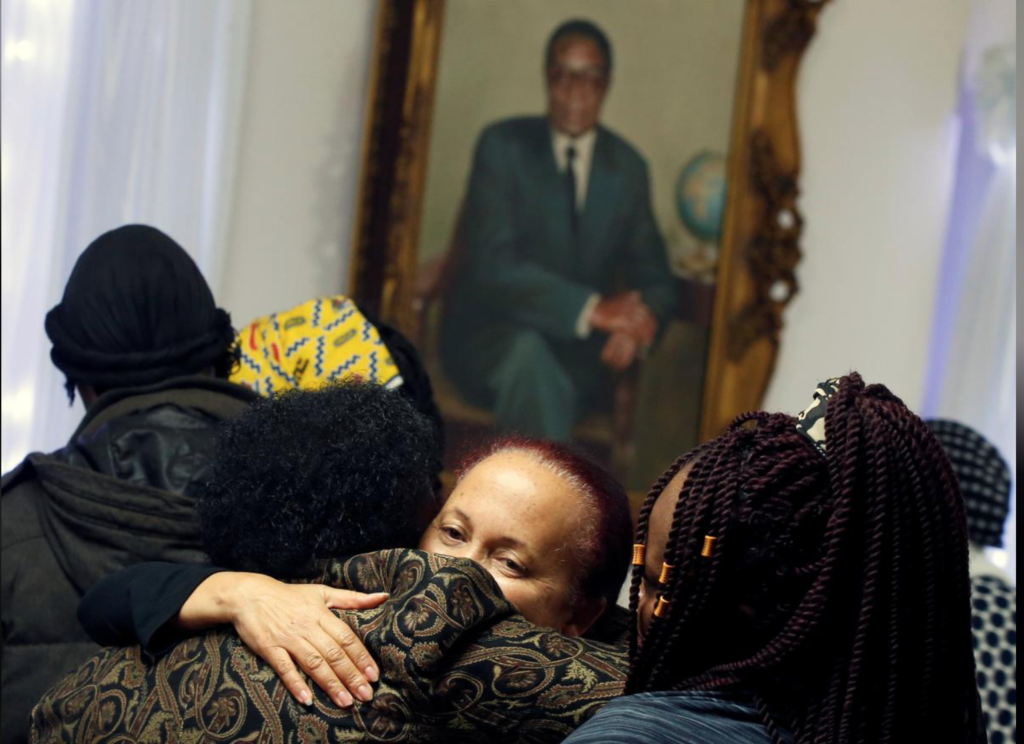 The burial is scheduled for Saturday, September 14, 2019 at a location that is yet to be determined. The fact that the nature of the ceremony and burial location are still yet to be determined highlights the reported disagreements between the Mugabes and the illegitimate usurper and his military minions over funeral arrangements including the nature of the ceremony and place of final interment.
There is already circulation that should the burial event be conducted at the National Heroes Acre, it will only be a mock burial comprising of an empty casket as the Mugabes are adamant that the former President be buried according to his wishes. By then, he may have already been buried at in Zvimba at a private ceremony as he had desired.
© Copyright 2019 Manyika Review. All Rights Reserved.