Friday 's episode of Celebrity Big Brother was another interesting one where Shannon was evicted and Omarosa drew more attention to her former employer and place of employment, the White House.
While Shannon's eviction should have dominated news headline and talkshows, it was, once again, , the former TV Personality and political aide words inside the Big Brother House that dominated the coverage, the headline and that every news outlet, pundits and talk shows were  interested in.
As expected, viewers of every imaginable kind were not disappointed except, maybe, for the White House, the Vice President, former White House Press Secretary Sean Spicer as well as some of President Trump's supporters.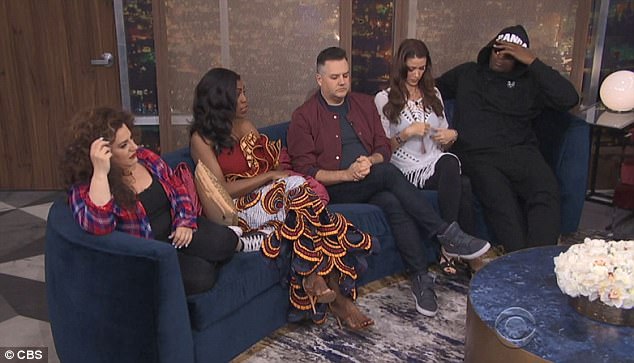 Every news outlet, pundit, talk-show host and politicians alike must have held their breadth to hear the outspoken Omarosa's response to Brandi's question, which took everybody by surprise, including fellow housemates.
Just before the Eviction Ceremony as houseguests were seated having a conversation, Omarosa decided to joine them. After Shannon had vented out all of her delusional paranoia and frustrations at the former Apprentice star, it was then that former Hollywood Housewife Brandi Glanville went straight for the jugular asking about a rumour she had heard.
Without mincing words Brandi asked Omarosa if she had ever slept with the President.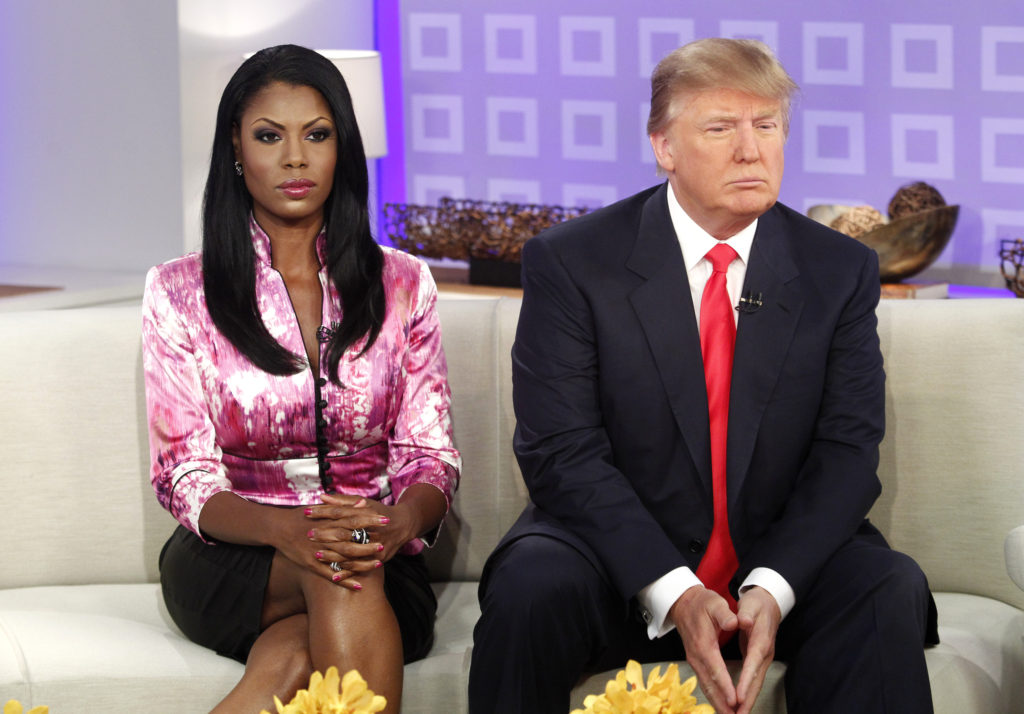 "Did you ever sleep with him?" she asked.
"Hello no!" exclaimed Omarosa after thinking carefully her response.  "Oh, my God, Brandi, that's horrible.  I'm not ….There's somebody in the White House that's sleeping around with everybody but she is not me.  I've never had to do that."
When Brandi mentioned she had heard that a few Celebrity Apprentice contestants had slept with then host Donald Trump, Omarosa demanded that she name the individuals behind the allegations in a bid to shut down the conversation.  When Brandi claimed she didn't know, her response inadvertently ended the uncomfortable conversation to everyone's relief including viewers.
On Sean Spicer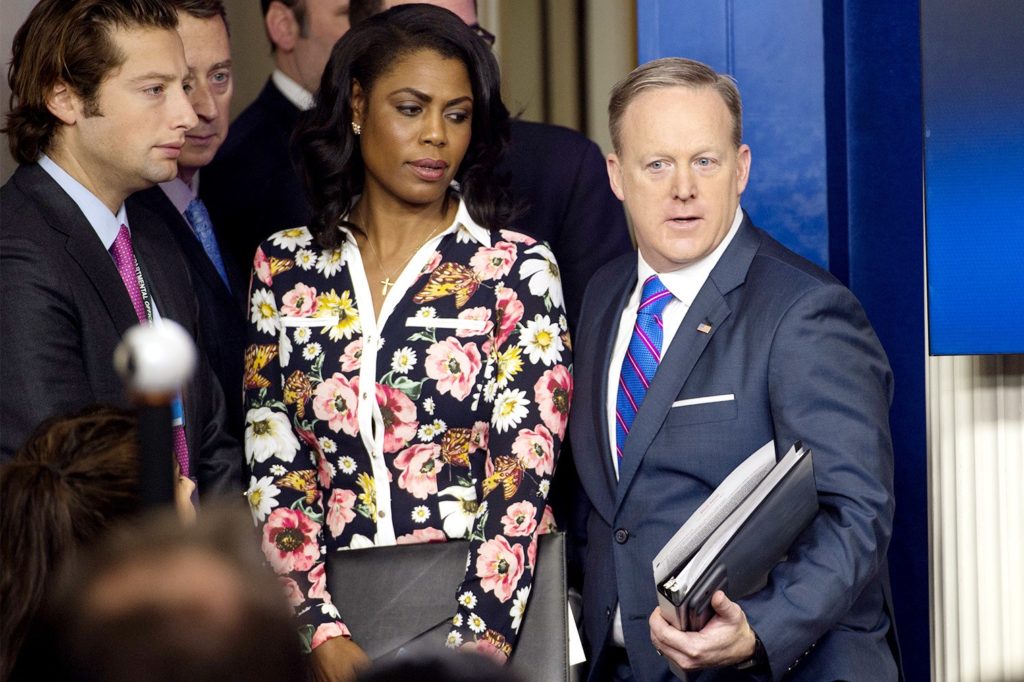 On that same episode, the outspoken former political managed to dish out interesting tidbits about former White House Press Secretary Sean Spicer, almost ridiculing him. Speaking with fellow housemate Sugar Ray's Mark McGrath, Manigault expressed how working with him was a "special kind of torture".
Although she respects him as a person, she indicated how sitting in briefing meetings with Spicer was a "special form of torture" because, "He could barely pronounce words," and she always had to teach him how to pronounce everything.
"What I like about him is that he is a serviceman.  He served his country.  He has a beautiful family, beautiful wife," she said of Spicer "but sitting in briefing meetings with him everyday, now you're talking about a special kind of torture," she joked.
Sean Spicer would later laugh off the comments when asked during an interview to respond.
In another interesting exchange, Omarosa said the President "likes to fire people," when speaking of the many resignations and firing that had been taking place at the White House.
Mueller's Trump-Russia Investigation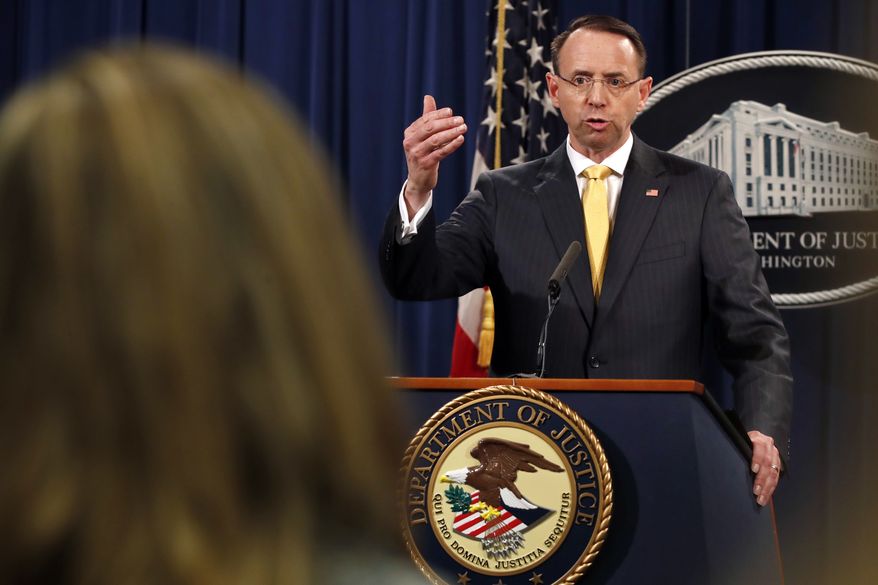 Unaware of what is happening outside the Big Brother House or with the recent Mueller Indictments of 13 Russians and 3 Russian companies, the former Apprentice star spoke of the Mueller Investigation and how it had wasted millions of tax payer funds over something she believes does not exist.
In defense of President Trump, she indicated that despite the many scandals plaguing the White House and his Administration, he has not done anything that warrants impeachment arguing that had there been any there, there, his administration wouldn't have lasted this long.
Praised And Defended The First Lady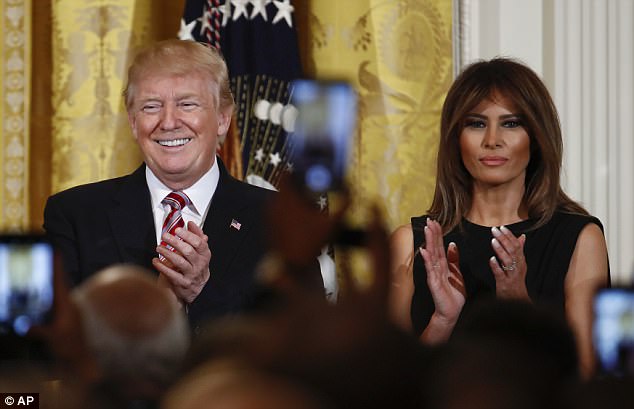 During the Wednesday episode of the reality show, the former Reality Star complemented First Lady Melania Trump on how she had "impeccable taste" and has done an "incredible job."
She event jumped to her defense saying, "She's amazing" and "sharp" and that "She speaks seven languages" in response to fellow housemates Ross Mathews and Mark McGrath.
Earlier on Monday and in the course of one week, Omarosa had slammed Barack Obama's policies, warned about the Vice President's religious extremism and that impeaching Trump would be a bad idea.
Shannon Elizabeth Evicted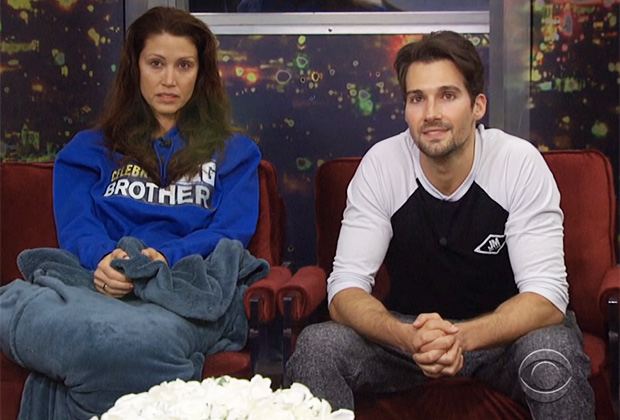 Although Omarosa often dominates media coverage and is the focus of talk show hosts, Friday was  a sad night for the fans of American Pie's Shannon Elizabeth who became the third person to be evicted.
A self-proclaimed superfan and student of the Big Brother reality show, Shannon wasn't strategic at the overall game or good at the social game.  Her downfall: she played the game too fast, too hard and too emotional to her own detriment.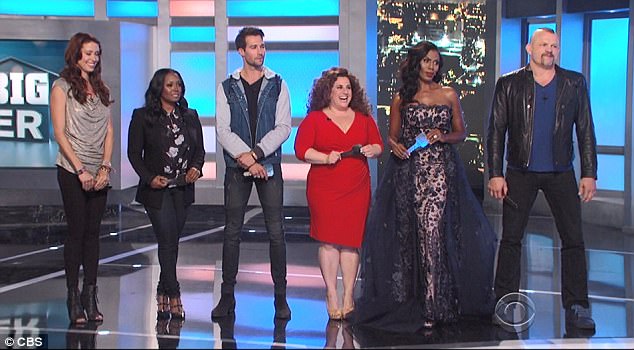 Rather than spend her time hating on Omarosa, she should have paid more attention to the way the former White House aid played the game.  She is a brilliant strategic player and thinker who studies people and analyzes situations.  She is a master manipulator, good liar and extremely good at the social game.
As is evident in the Celebrity Big Brother episodes, Omarosa is a genius even at playing mind-games, something which makes her enjoyable to watch and succeed in reality shows like The Apprentice and Big Brother.
Copyright © 2018 Manyika Review.  All Rights Reserved.