Lavar Ball, the loud, foul-mouthed, ungrateful basketball father who is the equivalent of a Kardashian has been busy making media rounds attacking President Trump who saved his son from Chinese detention and possible 10-year imprisonment term for stealing Gucci designer sunglasses at a Louis Vuitton store in China.
The three UCLA freshmen basketball players – LiAngelo Ball, Cody Riley and Jalen Hill were arrested and detained after they were caught on video stealing designer sunglasses at three high-end boutiques in Hangzhou, China.
Their UCLA team left them behind after attempts to release them were denied by Chinese authorities.
It was President Trump's personal intervention by appealing to his Chinese counterpart and  friend President Xi Jinping to have the boys released in time to travel back with them to the United States on a separate flight, not the Presidential Air Force One.
Rather than show gratitude for having his son back home free, the outspoken father went on media tours to claim that it was he who "had some things done" and "talked to some people that did some things, too," rejecting it was presidential intervention and diplomacy.
He also added, "If I feel nobody did anything, I don't have to go around saying thank you to everybody," dismissing the diplomatic overtures by President Trump that got the boys released and back home including his son.
The 23 minutes interview prompted Trump to call the man an "ungrateful fool" and reminded him that, "It wasn't the White House, it wasn't the State Department, it wasn't father LaVar's so-called people on the ground in China that got his son out of a long term prison sentence – IT WAS ME!"
He then proceeded to say, "Too bad! LaVar is just a poor man's version of Don King, but without the hair.  Just think."
Previously, the President had said that maybe it could have been best had he not intervened and left all three players in jail because of this foul-mouthed ingrate of a father.
"…LaVar, you could have spent the next 5 to 10 years during Thanksgiving with your son in China, but no NBA contract to support you.
"But remember LaVar, shoplifting is NOT a little thing.  It's really a big deal especially in China. Ungrateful fool!" Trump reminded the father who continues to defend his son and dismisses theft as "not a big deal."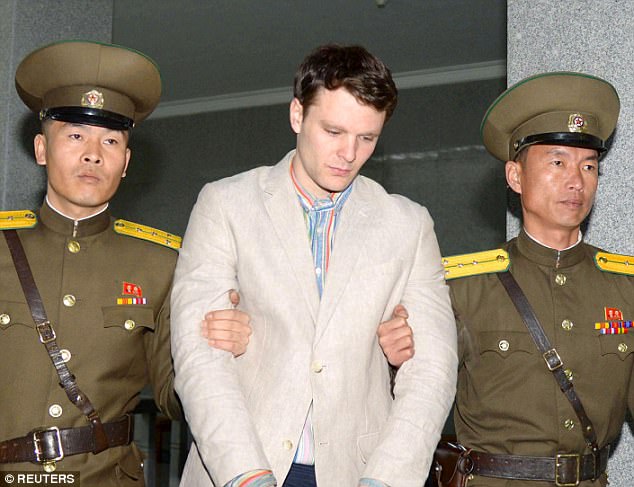 With the tragic ending of Otto Warmbier, an American student detained and tortured in North Korea, who was returned in a coma and died shortly thereafter still fresh in people's minds, LaVar's arrogance and dismissive attitude has infuriated Americans of all stripes.
"The ungratefulness is something I've never seen before.  If you get someone's son out of prison, he should be grateful to you.  Period.  I don't care.  If Hillary got my kid out of prison, as much as I hate the woman, I'd thank her corrupt ass," tweeted an angry American Radio Broadcaster living in London.
The alleged theft and subsequent detention which happened during Trump's recently ended 5-Nation foreign trip to Asia became a huge diplomatic embarrassment for the United States abroad and for the President and his entire delegation during a high stakes, highly-publicized foreign trip. In typical Trumpian fashion, rather delegate, he personally got involved and dealt with the issue without delay.
Copyright © 2017 Manyika Review.