North Korea is clandestinely building a nuclear-powered submarine, according to a Japanese newspaper report highlighting the potential new threat from Pyongyang.  The report by Sekai Nippo published last week suggested a nuclear-powered submarine would dramatically increase the threat posed to the U.S. and its regional allies by North Korean submarine-launched ballistic missiles (SLBMs).
Citing an "informed" but unnamed "source familiar with the North Korean situation," the report said the size of the nuclear-powered submarine under construction is unclear, but that the regime in Pyongyang hopes to have it deployed within three years.
While the report cannot be independently verified, if the report proves to be true, the claims could indicate a dramatic naval evolution by North Korea whose naval activities in recent months already has U.S. military and intelligence officials on edge.
Analysts estimate that Kim Jong-Un currently has a fleet of between 50 and 60 diesel-electric submarines that are louder and easier to detect than nuclear-powered vessels.
Pyongyang has quietly carried out as many as six test launches of the Pukguksong-1 SLBM since 2014, according to 38 North, a website that analyzes North Korea at John's Hopkins University's School of Advanced International Studies in Washington.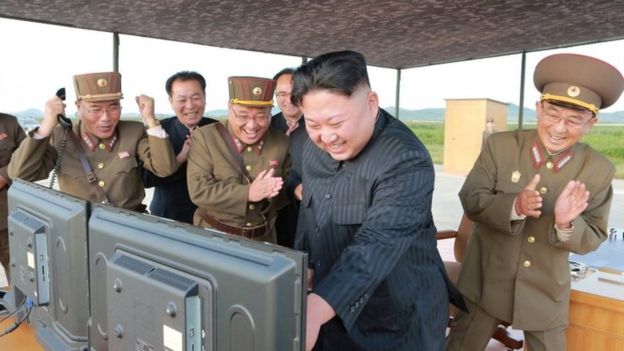 If the Kim regime were to now successfully develop a nuclear-powered sub, the vessel could potentially be used to move the Pukguksong-1 SLBM into international waters in a much quieter and harder-to-detect manner capable of evading existing U.S., Japanese and South Korean missile defenses.
While that hypothetical hangs in the backdrop, Pyongyang is separately seen to be dramatically accelerating its nuclear weapons and land-based ballistic missile programs.
Last month saw the rogue regime claim success in building a nuclear bomb small enough to fit inside an intercontinental ballistic missile (ICBM) that could potentially reach the U.S. mainland. The implications of the claim are that such a miniaturized bomb could also be attached to an SLBM.
U.S. officials were seen to be increasing their scrutiny of Pyongyang's naval operations following reports last month that the North Korean navy may have carried out a so-called "ejection test" relating to the SLBM program.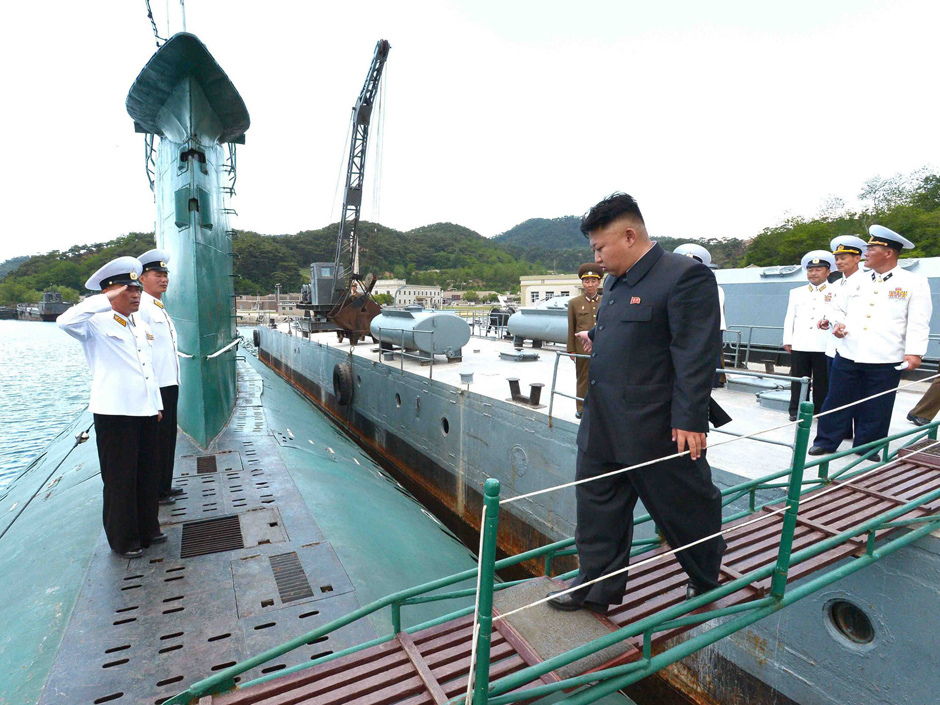 In May, 38 North published an analysis claiming that commercial satellite imagery had identified a second submersible test stand barge for North Korea's SLBM program at Nampo Naval Shipyard, located on the nation's western coast.
The analysis said the barge appeared identical in size and layout to an original barge first seen in 2014 at the Sinpo South Shipyard on the nation's eastern coast and that both barges are very similar in size and layout to once-used Russian PSD-4 submersible missile test barges.
The Sekai Nippo report published last week, meanwhile, claimed Chinese and Russian engineers are involved in North Korea's push to build a nuclear-powered submarine and that the construction has been occurring clandestinely inside a dock near Nampo since January.
Nampo is a port city roughly 30 miles from Pyongyang and, according to the source who spoke with the newspaper, is home to a concentration of factories manufacturing electronic and machine products, making it "ideally suited for building a submarine."
A Washington Times report.  Further editing by Manyika Review.