The outspoken Philippines President Rodrigo Duterte has warned U.S. President Donald Trump to exercise restraint and not to play games with North Korean leader Kim Jong-Un because he "wants to end the world."
Duterte who spoke with the US President by phone on Saturday,  said he would urge Trump not to play into the hands of North Korean leader whom he says wants to "finish everything" and "drag us all down."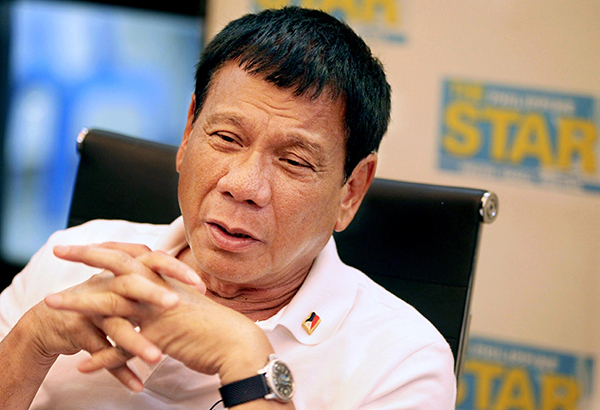 Speaking at a news conference after the ASEAN summit in Manila, Duterte said the following:
"There seems to be two countries playing with their toys and those toys are not really to entertain," referring to the US and North Korea.
"You know that they are playing with somebody who relishes letting go of missiles and everything.  I would not want to go into his mind [Kim Jong-Un] because I really do not know what's inside but he's putting Mother Earth, the planet to an edge."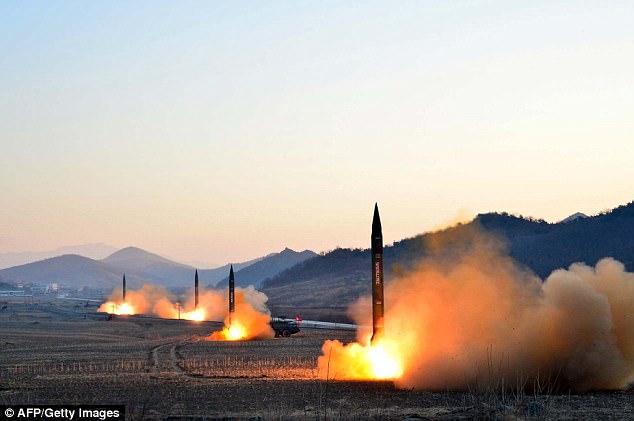 Duterte's warnings come after US Secretary of State Rex Tillerson also warned on Saturday that failure to curb Pyongyang's nuclear and ballistic missile programmes could lead to "catastrophic consequences."
Tensions have risen sharply between Washington and Pyongyang in recent weeks after Trump responded to Kim Jong-Un's provocative series of missile tests by sending US Navy aircraft carrier –USS Carl Vinson and Strike Group–and an "armada" of warships to the Korean Peninsula.
In response, North Korea threatened to "sink" the aircraft carrier USS Carl Vinson "with a single strike" and launch nuclear attacks on America's regional allies Japan and South Korea.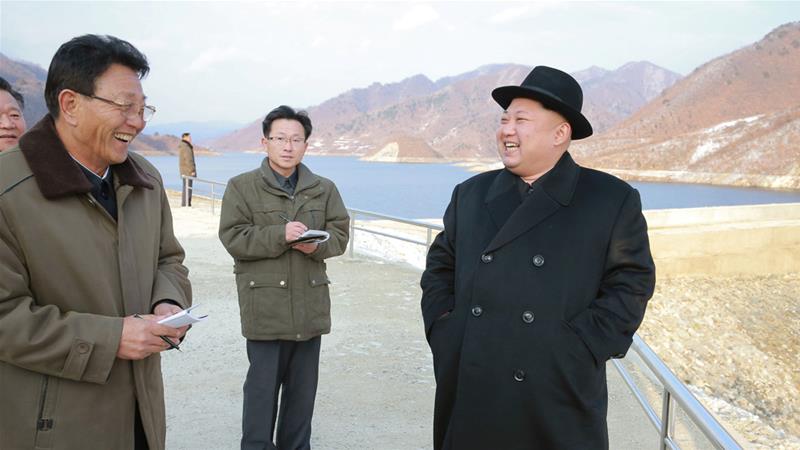 The failed missile launch on Saturday is a clear indication from Pyongyang that North Korea has no intention of ending its missile program anytime soon.
There was immediate reaction from both South Korea and Japan to the provocative move with Seoul offering a stern warning that, "If North Korea continues playing with fire like this, it will face strong punitive measures at various levels including the United Nations Security Council."
Japan also voiced its own concern on the failed missile test warning, "It is a clear violation of the United Nations Security Council resolution" and that they "cannot accept the repeated provocation by North Korea."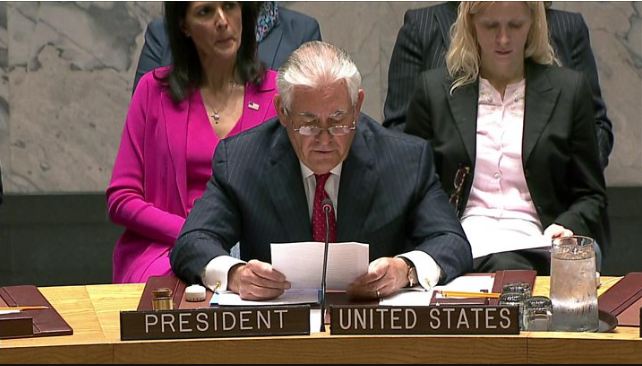 North Korea likes to time its provocative acts with significant events to send messages and to provoke.  The Saturday launch came after a significant meeting at the UN Security Council where the United States called for unity in tightening sanctions against Pyongyang.
The US wants North Korea's close ally, China, to use its influence and economic relationship as leverage to bring Pyongyang into line.  China on the other hand wants the US to halt its military build-up and to cancel installing its missile defensive system (THAAD) in South Korea because Beijing sees it as a threat.
"It is detrimental to achieving denuclearization and to maintaining long term stability in the Peninsula. China once again urges the relevant parties to immediately stop the deployment process," said Wang Yi, Chinese Foreign Minister at the UNSC in reference to THAAD.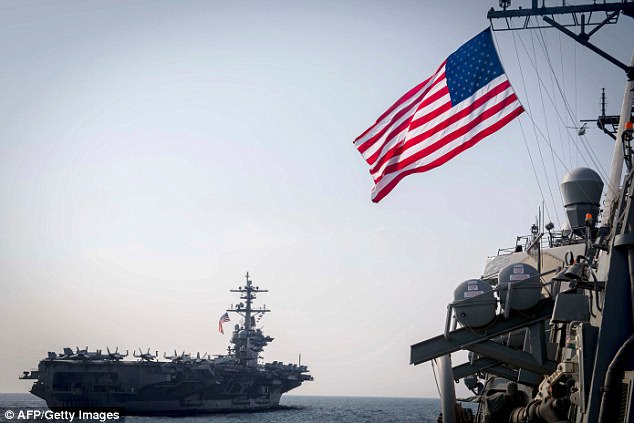 There is no indication America will agree to that as it continues to build its military hardware presence in the region as a sign of military pressure and deterrence. Meanwhile, aircraft carrier USS Carl Vinson currently off the coast of Japan is heading towards the Korean Peninsula where it will take part in exercises with South Korea.
Saturday's missile test may have been deemed a failure but after a significant increase in military and diplomatic pressure, it clear North Korea remains defiant.  The question now is, what measures will be taken next?
Copyright © 2017 Manyika Review.  All Rights Reserved.