In a history making moment, a deeply divided U.S. Senate on Saturday confirmed former appellant Court Judge Brett Kavanaugh by a razor-thin margin of 50-48 votes to be the 114thJustice of the U.S. Supreme Court (SCOTUS) after a tumultuous 2 weeks of incendiary accusations and vicious character assassination using sexual McCarthyism by the resistant Democrats.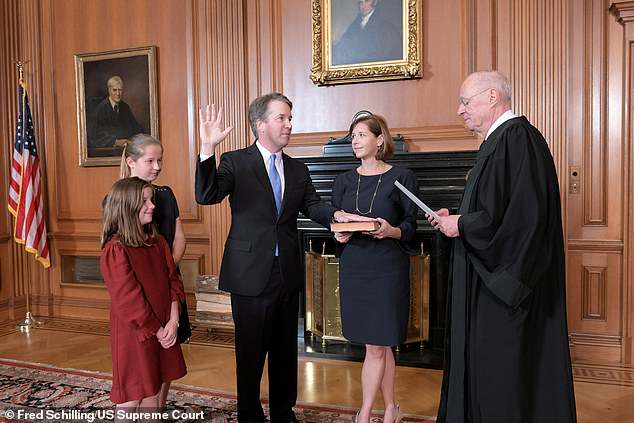 He was sworn in later that evening by Supreme Court Chief Justice John Roberts in a private ceremony.  The official ceremony will be held on Monday at the White House.
"I applaud and congratulate the U.S. Senate for confirming our GREAT NOMINEE, Judge Brett Kavanaugh, to the United States Supreme Court.  Later today, I will sign his Commission of Appointment, and he will be officially sworn in. Very exciting!"  tweeted President Trump on Saturday.
In what would forever be considered a highpoint of the Trump Presidency, Kavanaugh's confirmation is a major victory for President Trump who has successfully tipped the highest court in the land to Conservative control in less than 2 years in office.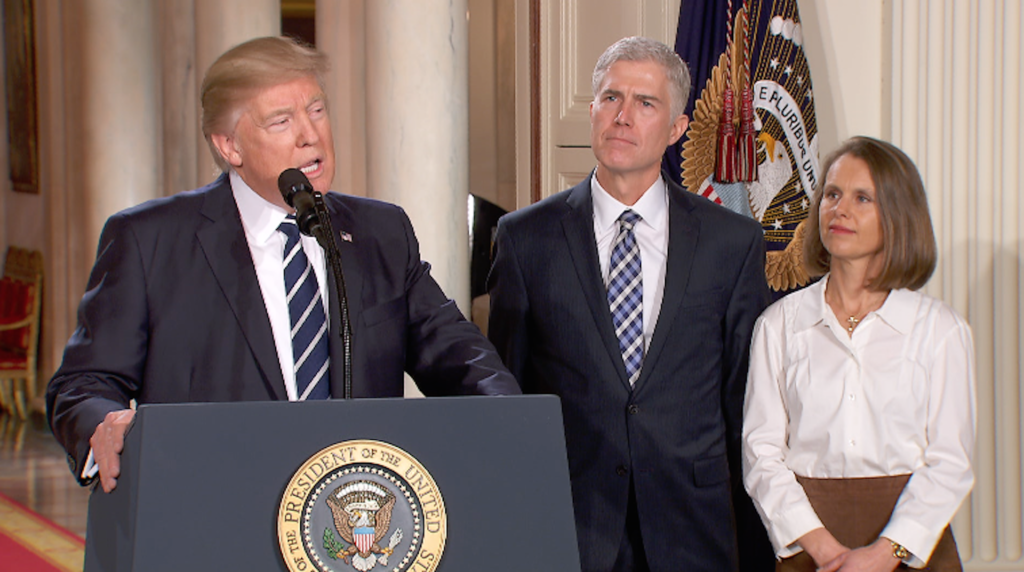 Furthermore, his appointment of two Originalist jurists to the bench  – Justices Neil Gorsuch and Brett Kavanaugh – has cemented a Conservative 5-4 majority on the Supreme Court, changing the trajectory of the judiciary by shifting the balance of power to the right for a generation.
After a vicious battle and cultural clash of two divergent views over the future of the Court, the Senate gave Kavanaugh, 53, a lifetime job after a thin margin, along party lines, of 50-48, the smallest in over 100 years.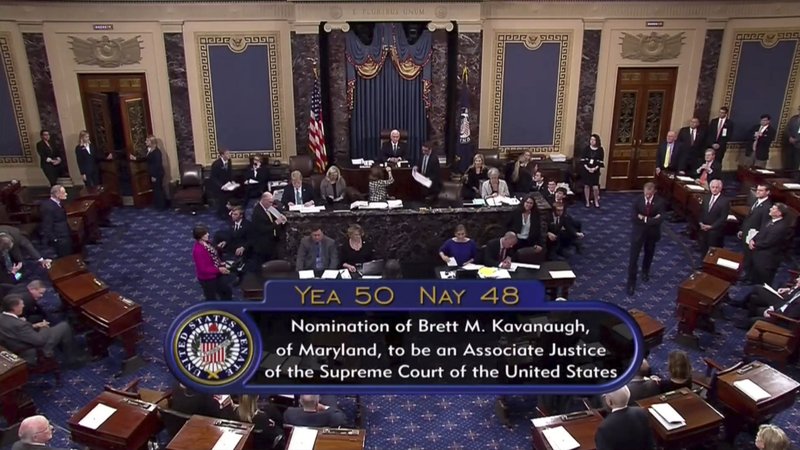 Kavanaugh's confirmation also gives Conservatives a solid 5-4 majority in any future legal cases in the Court over contentious issues such as those involving abortion and gun rights,  immigration, gender, presidential powers as well as industry and environmental regulation.
When it comes to American electoral politics, nothing excites voters on both sides but moreso galvanizes support and unifies Republicans like a court fight particularly the future of the Supreme Court and nomination of future Justices.
Democrats Resistance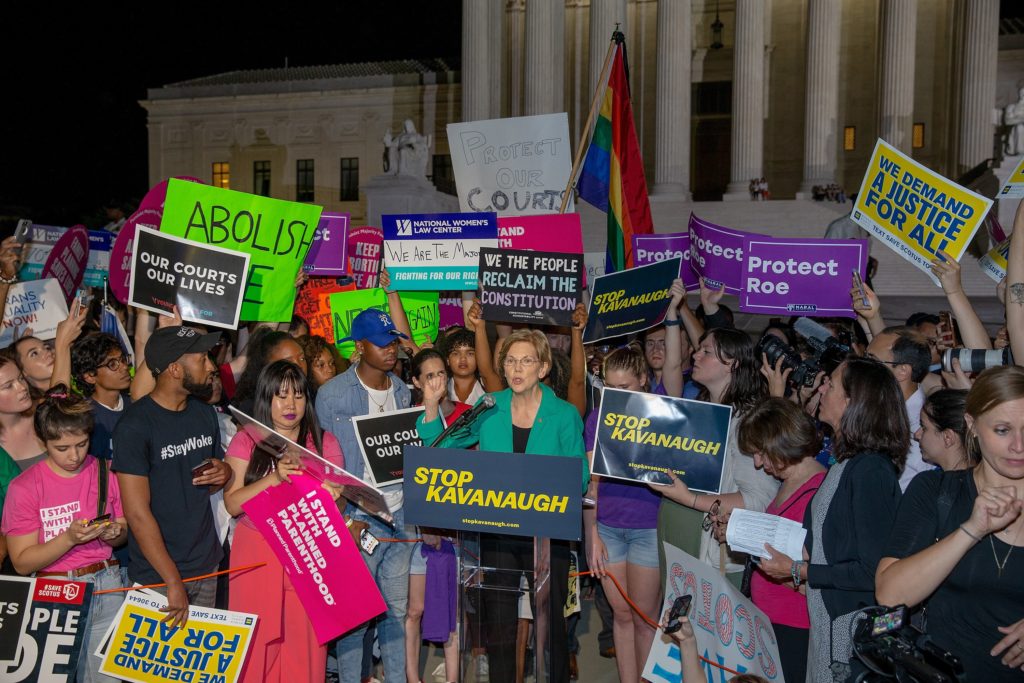 Almost immediately after the nomination of Judge Brett Kavanaugh in July, Democrats vowed to block Kavanaugh's confirmation as part of a broader resistance strategy against President Trump, his Administration and anything he does.
Using the argument that he was unfit for the lifetime appointment saying he would tilt the Supreme Court too far to the Conservative right, the Democrats and their resistance movement employed every tactic to block, delay, distract and destroy Trump's nominee including sexual McCarthyism as a last resort.
Judge, now Justice Kavanaugh's worked in President George W. Bush's White House. He also worked on the independent counsel investigation that led to President Bill Clinton's impeachment in the late 1990s.
According to U.S. Senate Records, the Kavanaugh confirmation was the closest roll call for a Supreme Court Justice since 1881, when Stanley Matthews was approved by 24-23 votes.
Copyright © 2018 Manyika Review.  All Rights Reserved.