PYONGYANG: Tensions between the United States and North Korea have taken a dramatic turn for the worst after Pyongyang threatened the US with a nuclear attack at any sign of aggression.  In response, President Trump tweeted a chilling warning, 'North Korea is looking for trouble' before insisting if China cannot help 'we will solve the problem without them!'

The US deployed warships to the North Korean Peninsula amid concerns with that country's growing missile program. The USS Carl Vinson aircraft and its battle group comprising an aircraft carrier, two destroyers and other warships are already en-route to the Korean Peninsula.  Defense Secretary James Mattis described the deployment as a prudent measure to maintain readiness in the region.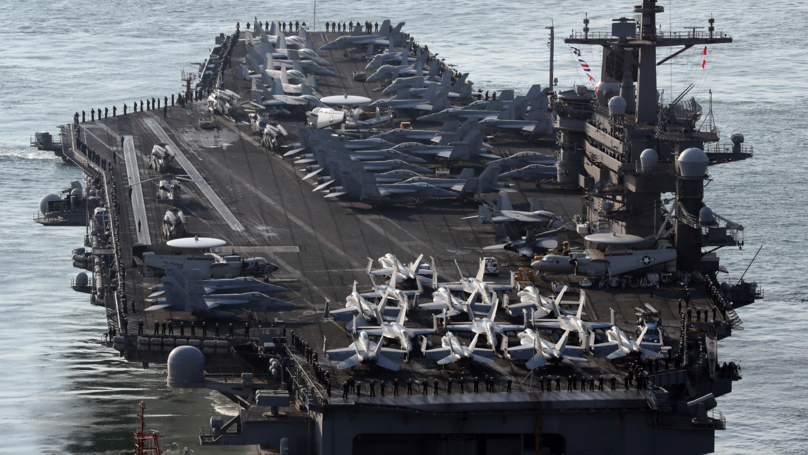 Pyongyang has responded to this move by threatening America with nuclear attacks stating it has US bases 'in its nuclear sights,' warning it can respond with "powerful force of arms" to what it calls "provocateurs".
North Korea's official newspaper, Rodong Sinmun, said the country is prepared to respond to American aggression. "Our revolutionary strong army is keenly watching every move by enemy elements with our nuclear sight focused on the US invasionary bases not only in South Korea and the Pacific operation theatre but also in the US mainland," it said.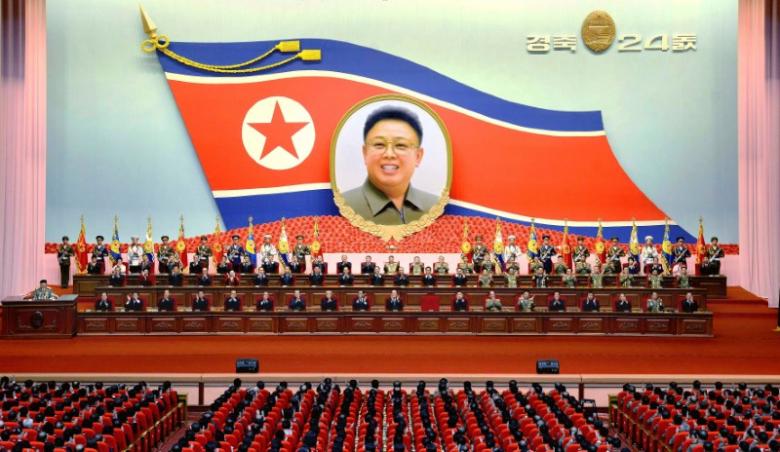 In addition, the country's Foreign Ministry stated that the approach of the US Navy Strike Group showed Washington's "reckless moves for invading had reached a serious phase."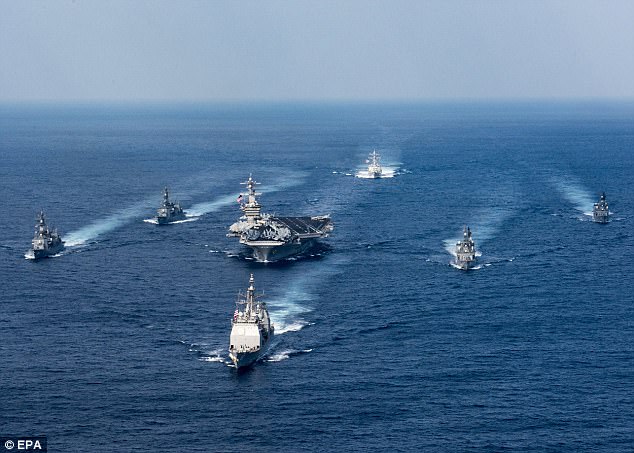 "We never beg for peace, but we will take the toughest counteraction against the provocateurs in order to defend ourselves by powerful force of arms and keep to the road chosen by ourselves," said another unidentified official.
North Korea conducted five nuclear tests, two of them last year and is working to develop nuclear-tipped missiles that can reach the United States.  Trump has indicated that "all options are on the table" including military action.  However,  senior military officials in the Pentagon indicate military action is the last option.
The Trump Administration is currently reviewing its policy towards North Korea.
Copyright © 2017 Manyika Review.  All Rights Reserved.