NFL ticket prices have plummeted in the wake of the uproar over the 'take-a-knee' National Anthem protests, dropping for the first time this year below the 2016 season's prices.

An analysis released Friday by CNBC found that ticket prices during the first three games of the 2017 season enjoyed a 20-40 percent increase over last year, but then skidded in Week 4 and actually dropped by 2 percent in Week 5.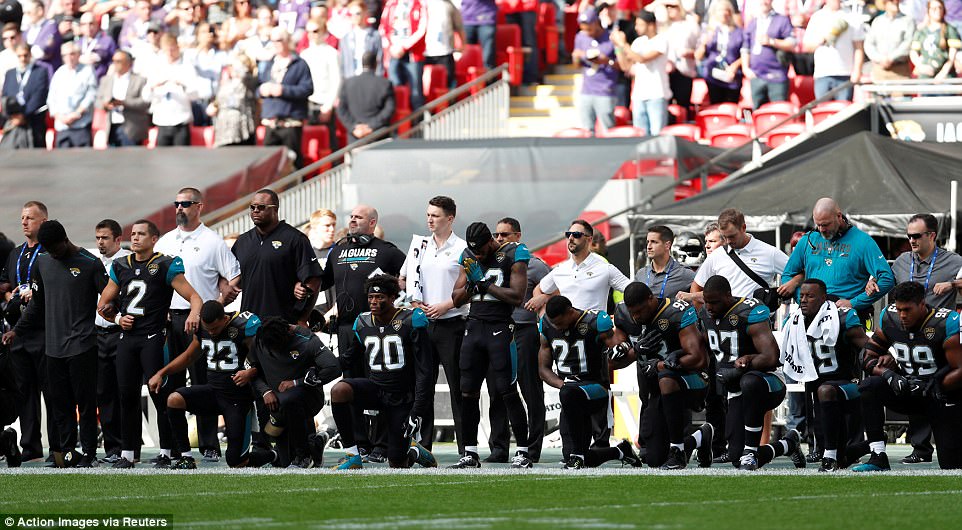 The timing coincides with the uproar following President Trump's criticism of the 'take-a-knee' protests on Sept. 22, which immediately saw nearly 200 players protest that criticism by refusing to stand for the National Anthem in the Sept. 24-25 games in Week 3.
"After the President's comments and NFL player reactions, Week 4 saw only a 5 percent increase, and now we're seeing an outright decline. So that's a bad direction," said CNBC's Eric Chemi.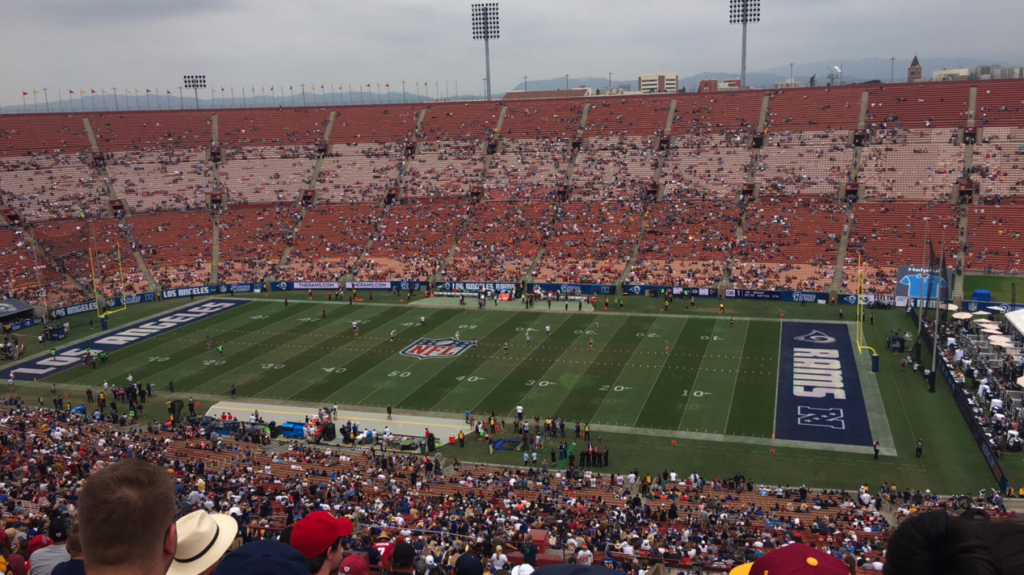 The figures, based on data from the website Ticket IQ, come with the National Anthem protests losing steam in the two weeks since President Trump suggested team owners should fire any "son of a bitch" who refuses to stand.
None of the players apparently sat or took a knee at this week's Thursday night game, the first match-up of Week 5, continuing a trend that saw the number of players protesting the Flag or National Anthem drop from nearly 200 in Week 3 to about 50 in Week 4.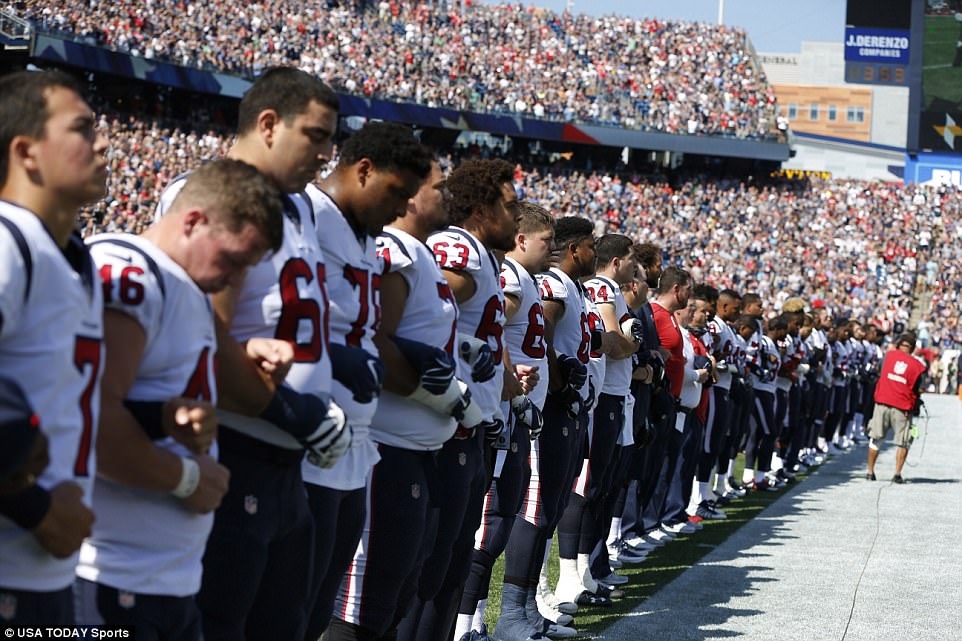 CBS Sports didn't air "The Star-Spangled Banner" as part of its coverage of the Patriots-Buccaneers game on Thursday at Raymond James Stadium in Tampa, prompting some gripes on social media from fans keeping track of the high-profile protest.
Fortunately for anthem-watchers, Greg Auman of the Tampa Bay Times was on the scene and reported that there were no kneelers on the sidelines.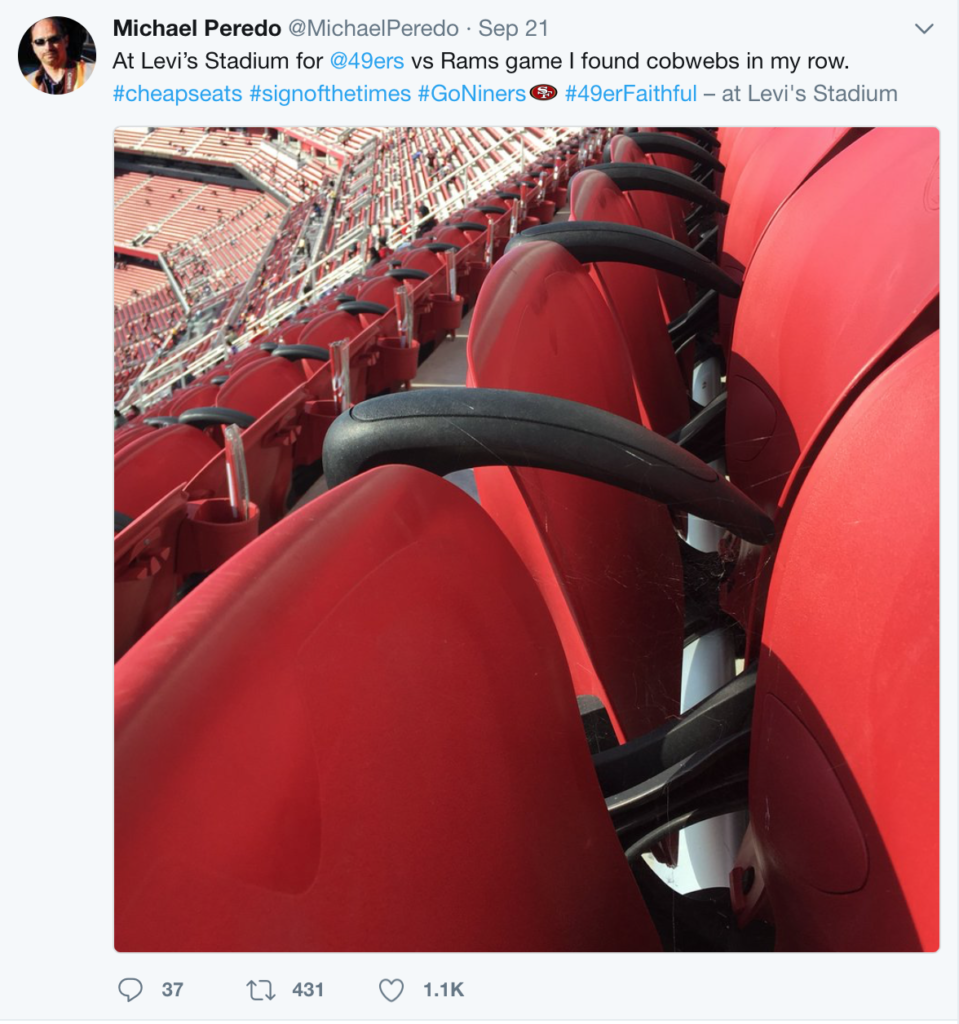 "The Bucs held a moment of silence before the National Anthem as fans were asked to hold up their cellphones with lights on in memory of the victims of this week's mass shooting in Las Vegas," said Mr. Auman. "The national anthem was sung without incident, with all players from both teams standing and no players kneeling in protest."
CBS did show shots of fans shining lights from their phones in honor of the shooting victims as well as players bowing their heads during the moment of silence.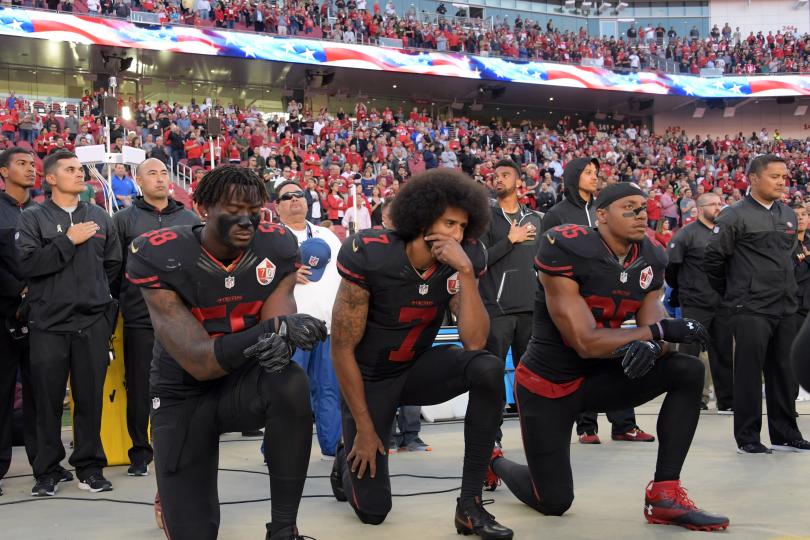 The take-a-knee protests began last season as a statement against racism and police brutality by players like former San Francisco 49ers quarterback Colin Kaepernick, who has not been signed this season.
Other factors listed by CNBC that could be dragging down ticket prices include game match-ups, weather, and underperforming teams.
A Washington Times report. Further editing by Manyika Review.